Today I'm sharing another one of Mom's nifty storage ideas for her sewing area-this time for her rulers. As you can see by the rulers both on the cutting board and hanging below, Mom has managed to amass quite a collection of rulers, and I'm fairly certain not all of them are pictured here!
Storing these rulers can be a bit of a hassle as they're sometimes big and awkwardly shaped. Although they're made of sturdy plastic, they can still warp or break so you want to be cautious with where you put them and what you stack on top of them.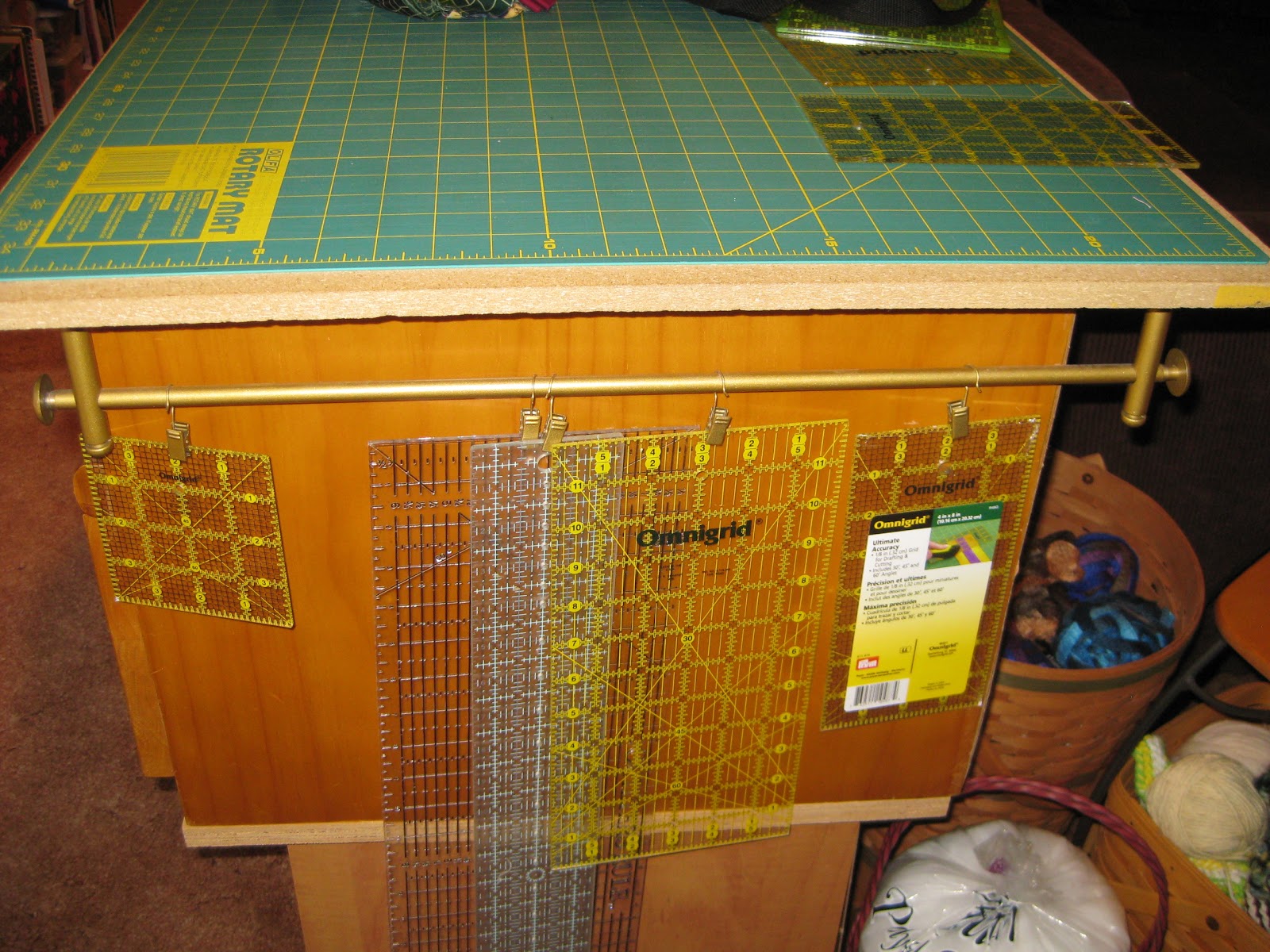 Mom uses a large MDF board on top of some cabinets as the base for her cutting station. She screwed a curtain rod into the bottom of the board and then uses a cafe curtain clip to hold each ruler.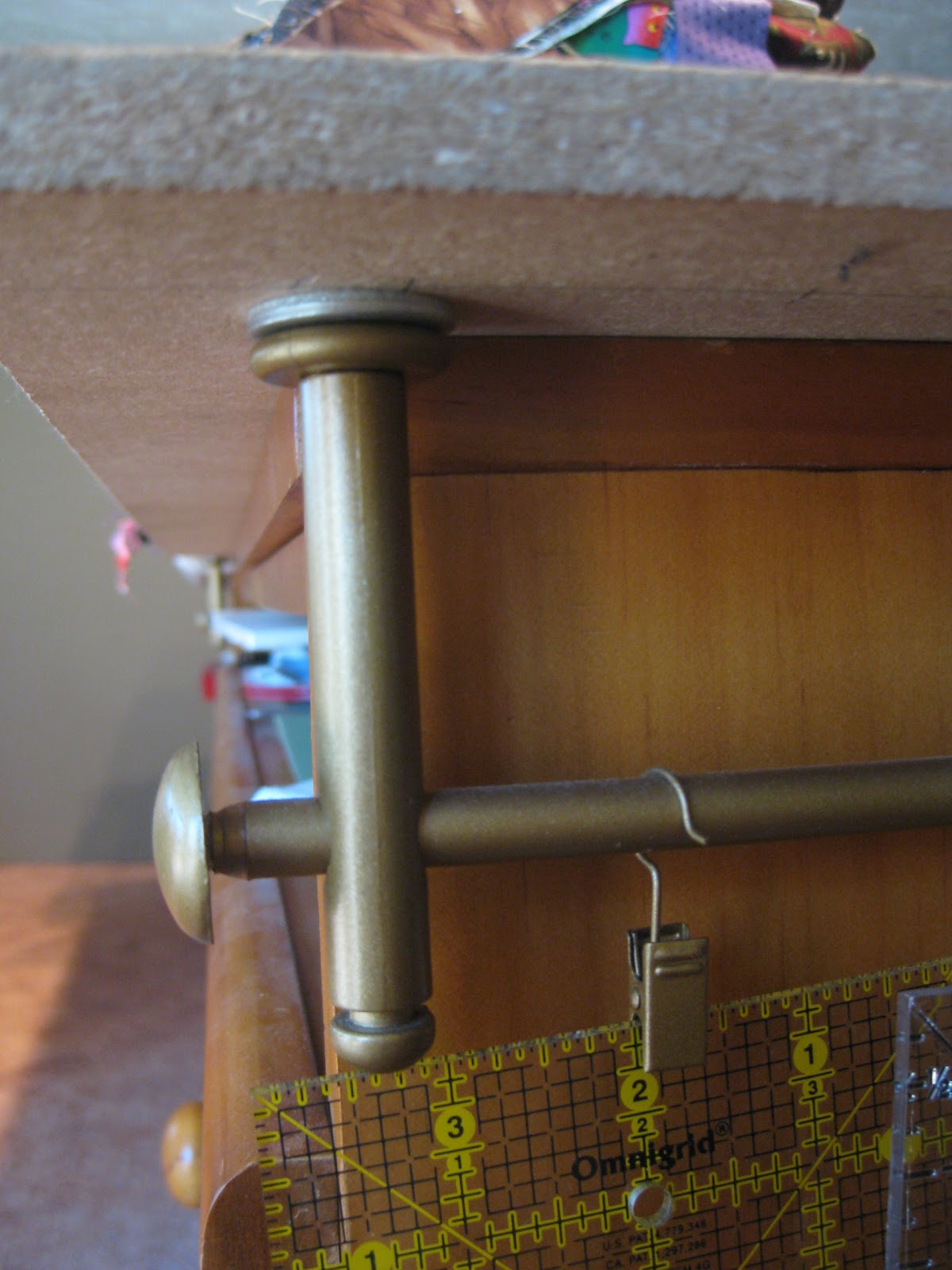 Using the cafe curtain clips is a great idea because you can layer one ruler on top of each other so that if you DO happen to have a large number you need to store (ahem! Mom!) you can maximize storage in small space. It's also super easy to unclip the ruler when you're ready to use it and then clip it back in when you're done.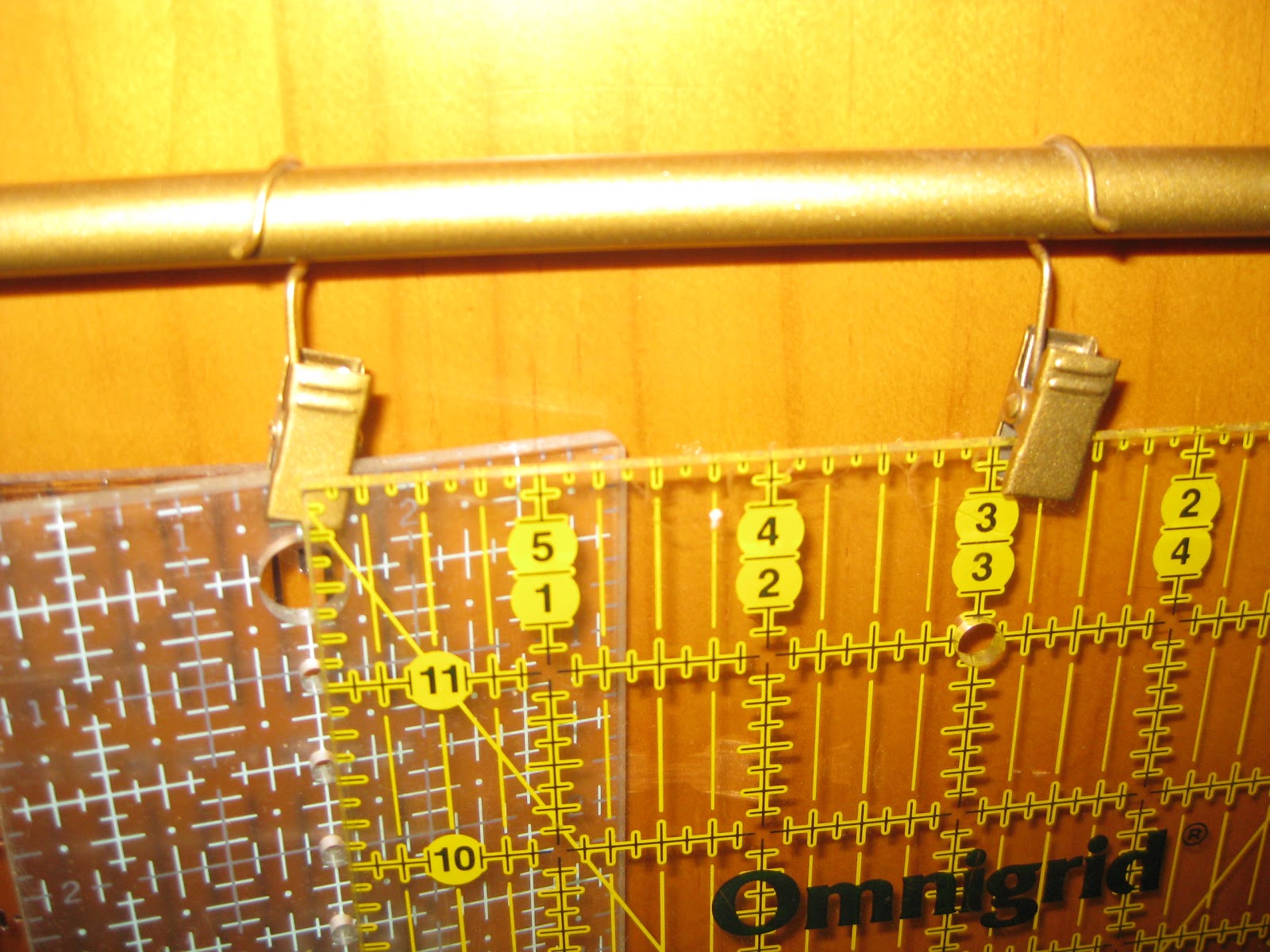 Join the newsletter