A few weeks ago, Mom asked me what will happen when we run out of Works in Progress to share on WIP Wednesday. I laughed, and suggested she review this post about how she stores her WIPs to see why that will NEVER happen, as those boxes represent only the smallest fraction of her WIPs.
This is a small quilt top flimsy measuring 50″x50″ called Nine Patch Stars and Stripes. The pattern was free from the 2013 Celebrate America National Quilting Day.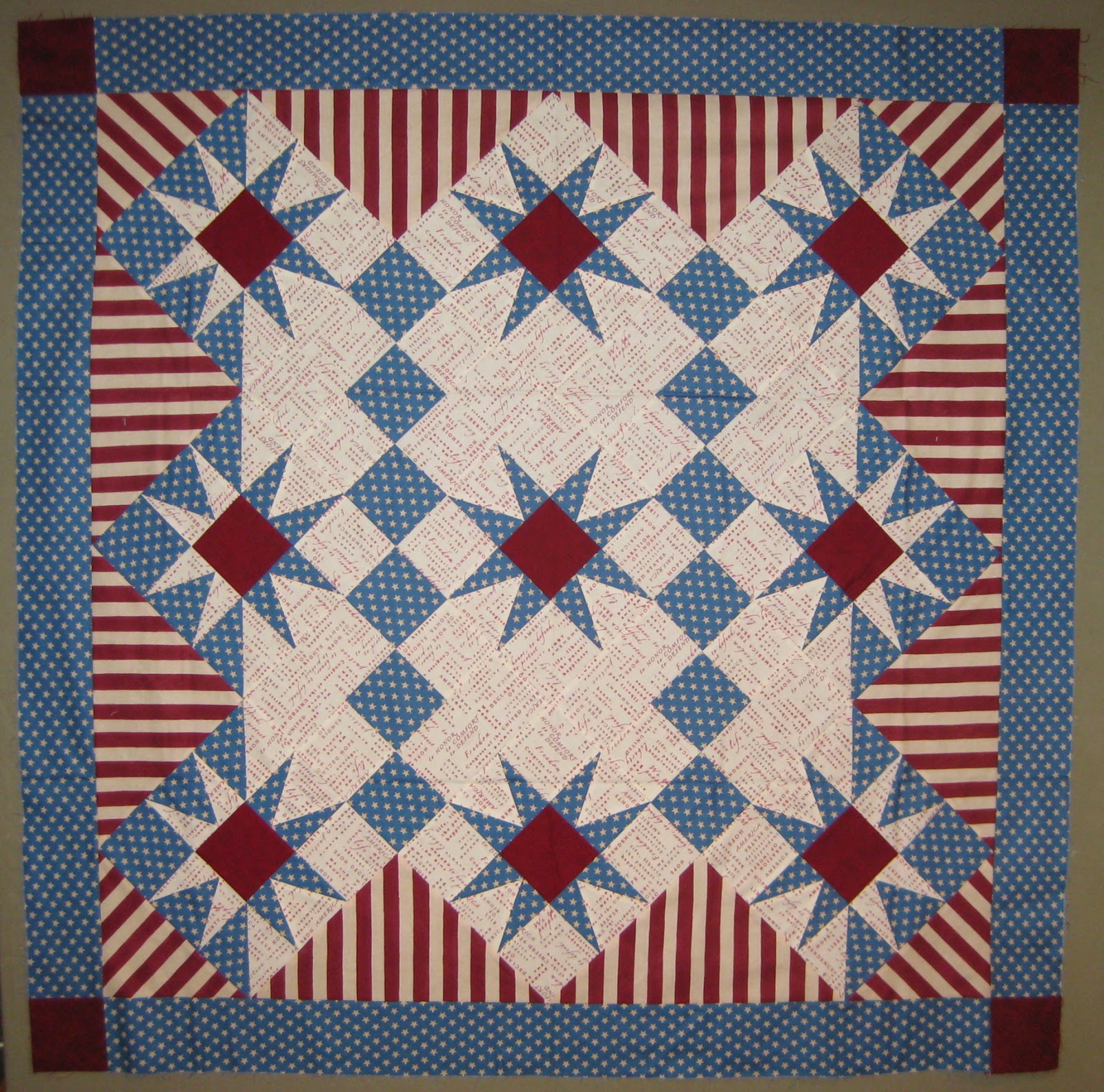 I love how Mom chose the white fabric with printed red words for her neutral; it reads as a neutral from far away but adds an extra dimension to the quilt up close.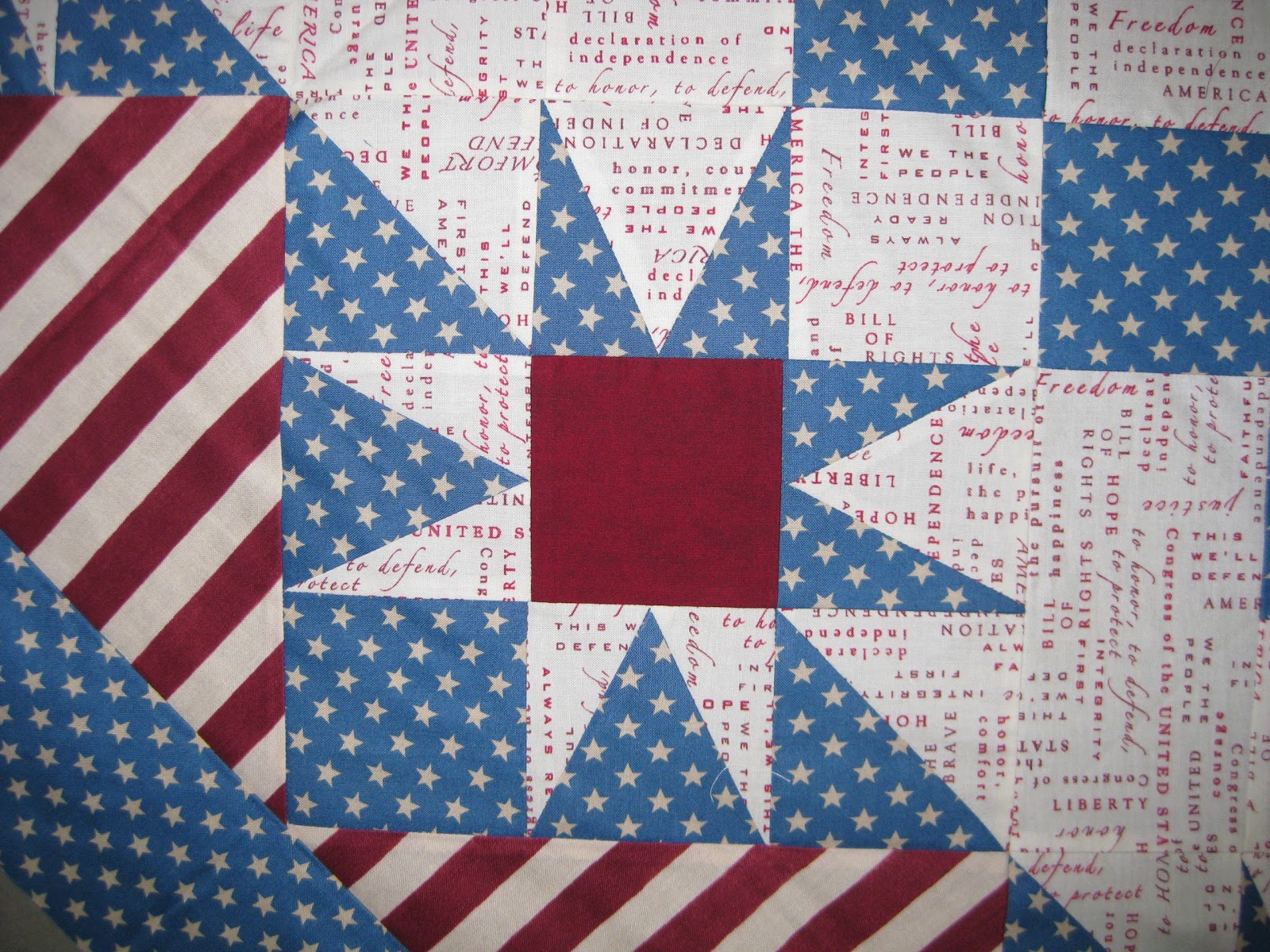 All it needs is quilting and binding and it's ready to go! Fingers crossed Mom will have it done for the Fourth of July this year.
What have you been working on lately?