Written by Linda Chaney, mother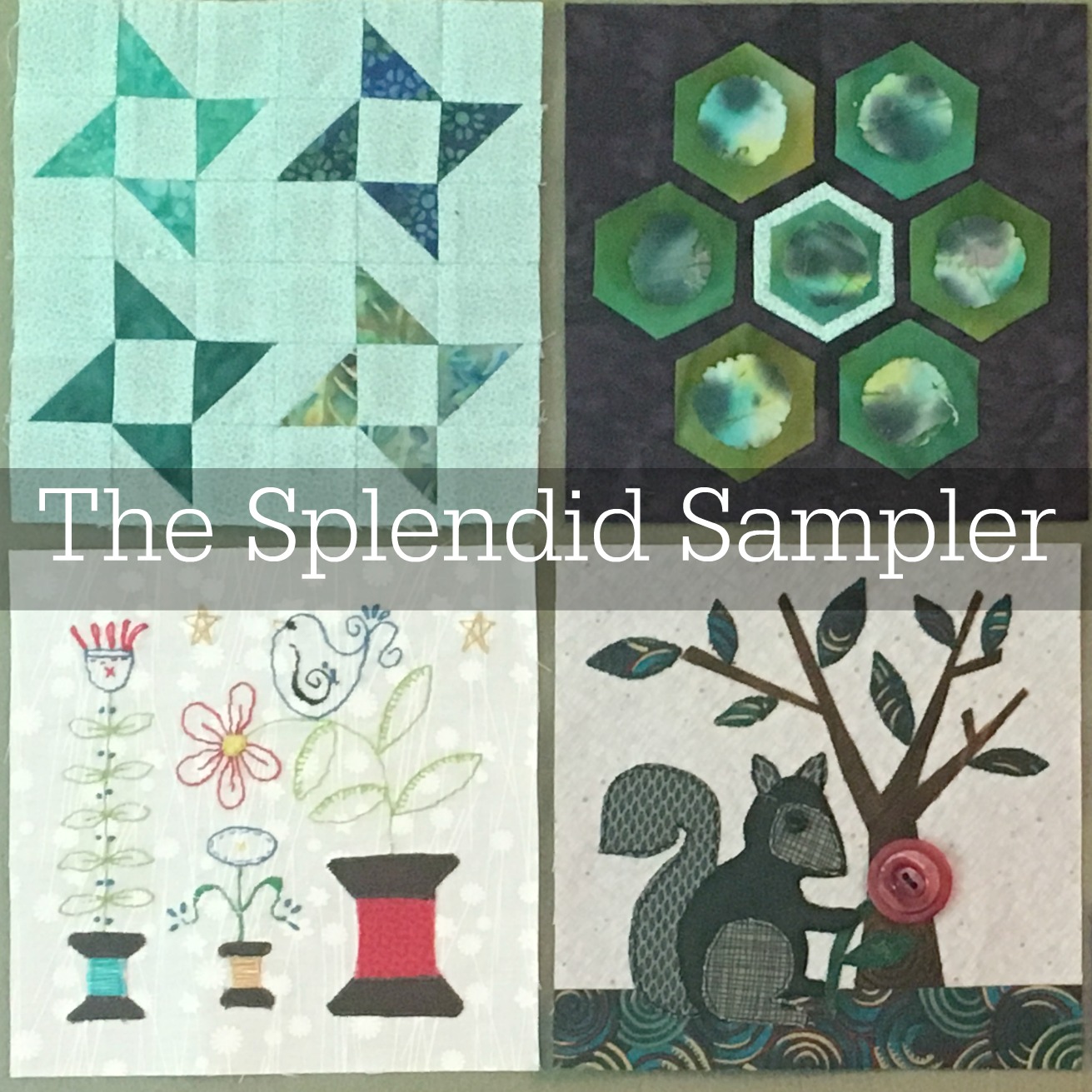 I must admit that my techniques are definitely improving, especially in any applique process and embroidery work. I continue to try different machine applique stitches, but my favorite to date is the traditional buttonhole stitch. Altering the stitch length and width truly changes the feel and look of the stitch on the appliqued piece.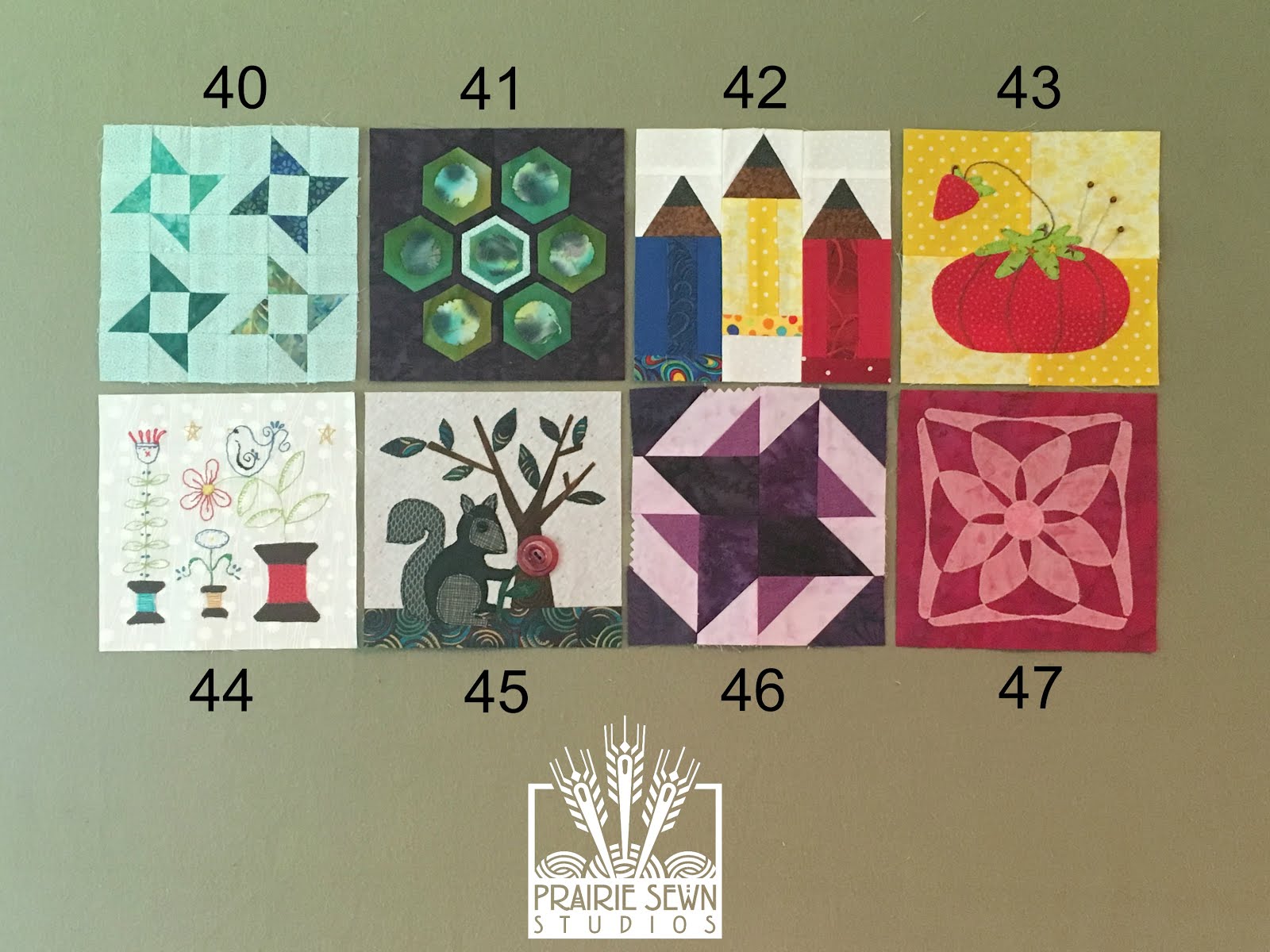 Blocks arranged from left to right, top to bottom:
40 – Flights of Friendship
41 – Sew South
42 – Pencils
43 – Pincushion Love
44 – Stitch in the Garden
45 – Sewing Nut
46 – Twirl Time
47 – Circle of Love
I was not pleased with my embroidery work so I read several designer blogs to see if I could determine why. After reading about several ways of doing embroidery work, I chose to do a practice design, (a free design from elefantz.com), using my favorite Sulky material and modifying my stitches. What a difference it made! I never thought a backstitch would be so difficult to master, but the consistent small length of stitches improved the overall appearance of the finished block.
I've started to enjoy doing embroidery work in the evening and am learning new stitches to add to some of my blocks. Asking myself why I don't like something led to a discovery of a new skill that I now enjoy! I even made the Bonus Block-Embroidered Vase of Flowers.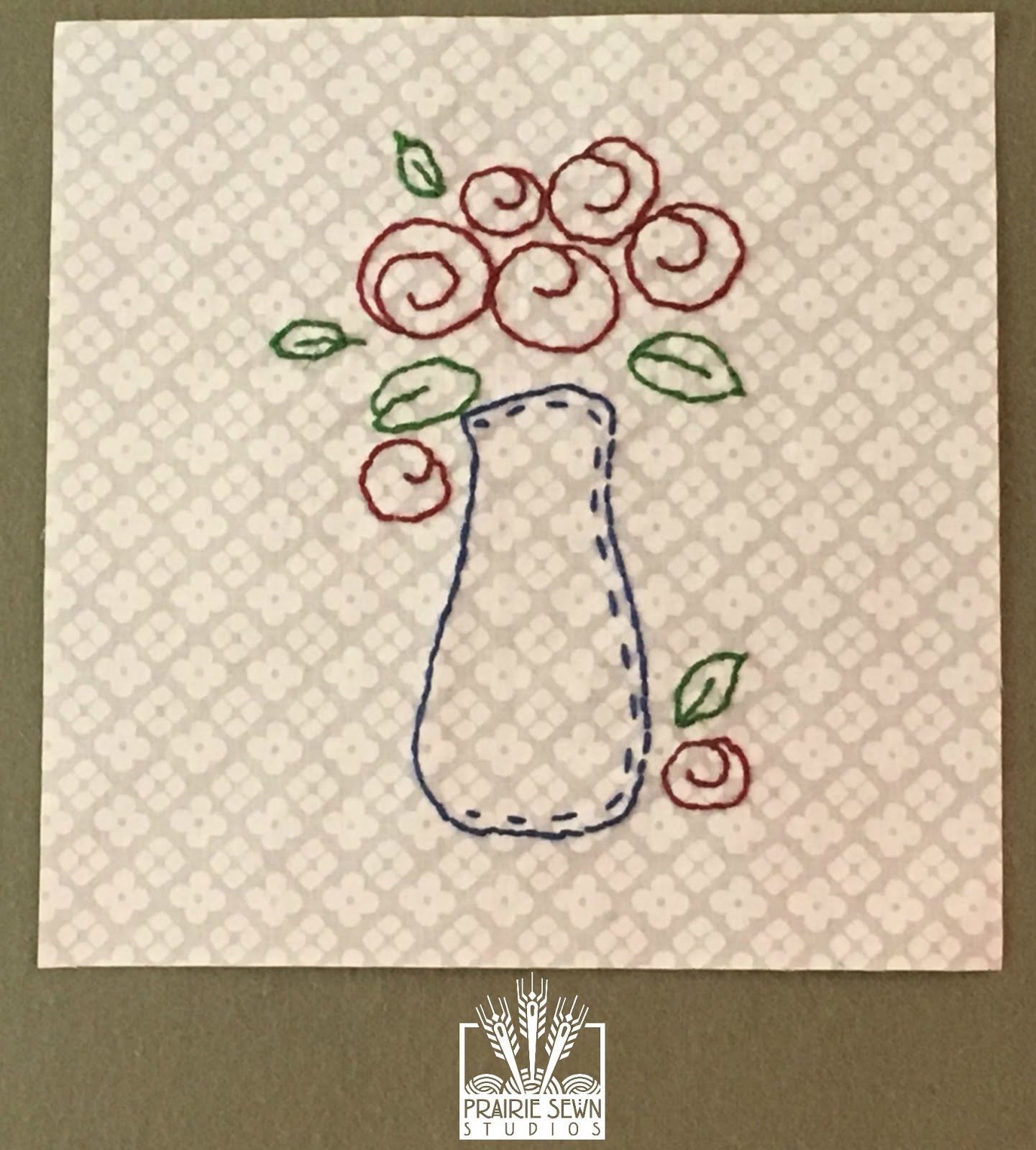 Check out The Splendid Sampler to learn more about these blocks and their designers!
Join the newsletter