Written by Laura Chaney, daughter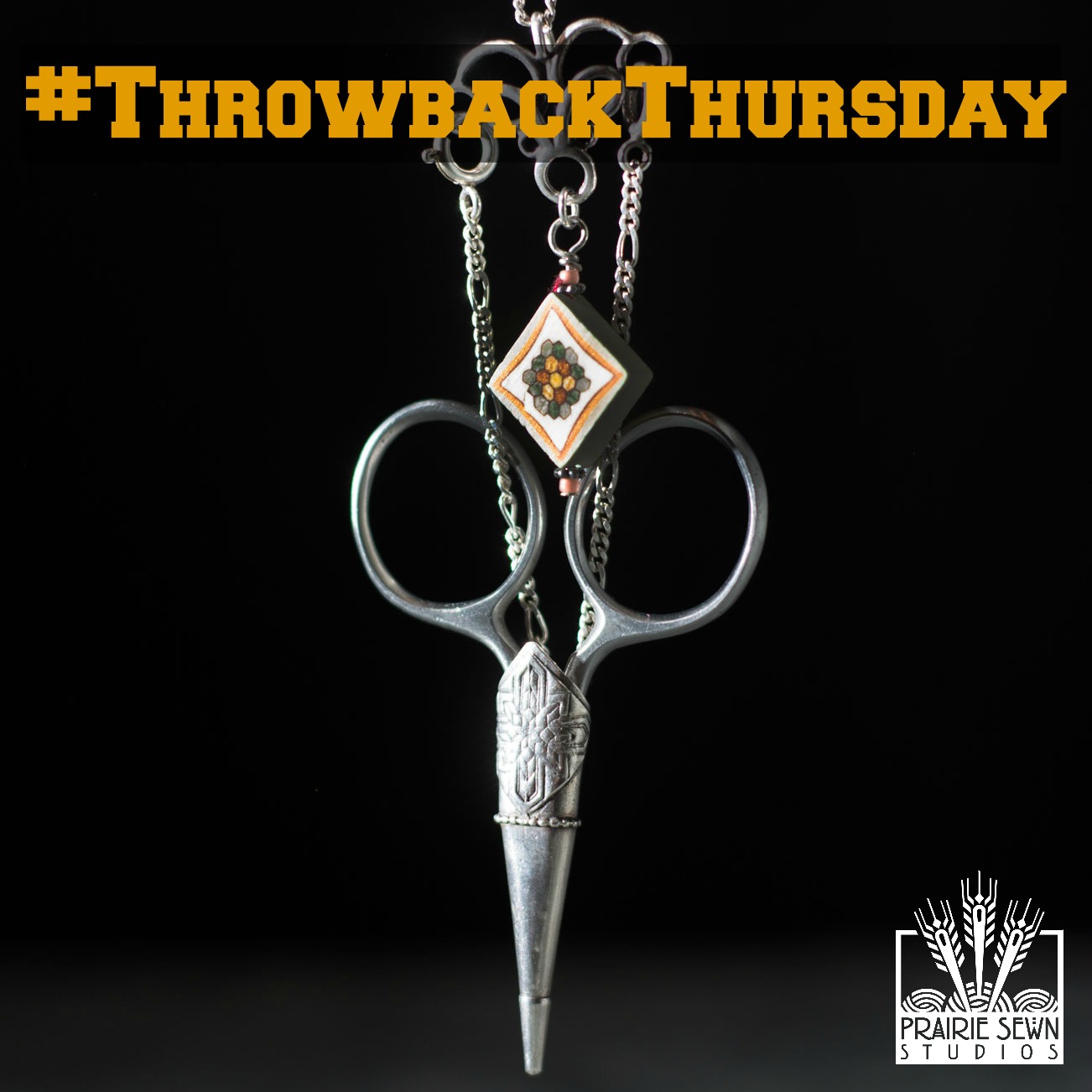 Welcome to Throwback Thursday! Every Thursday we'll feature a post from the blog archives that we think is still useful today! This post is part of our Quilter's Tool Chest where we share our favorite quilting notions, tools and gadgets. This week we're talking about a tried and true sewing notion: scissors. We kicked off this Quilter's Tool Chest series with a modern notion that revolutionized the quilting world (the rotary cutter), but it's important to remember that people were still making beautiful quilts BEFORE the advent of the rotary cutter. There are three pairs of scissors that I keep out on my desk and use pretty much every day: fabric scissors, snippy scissors, and embroidery scissors. I actually have a couple of pairs of fabric scissors, Fiskars and Ginghers. Both of them work great, so long as everyone in the household follows rule number one: no touching the fabric scissors!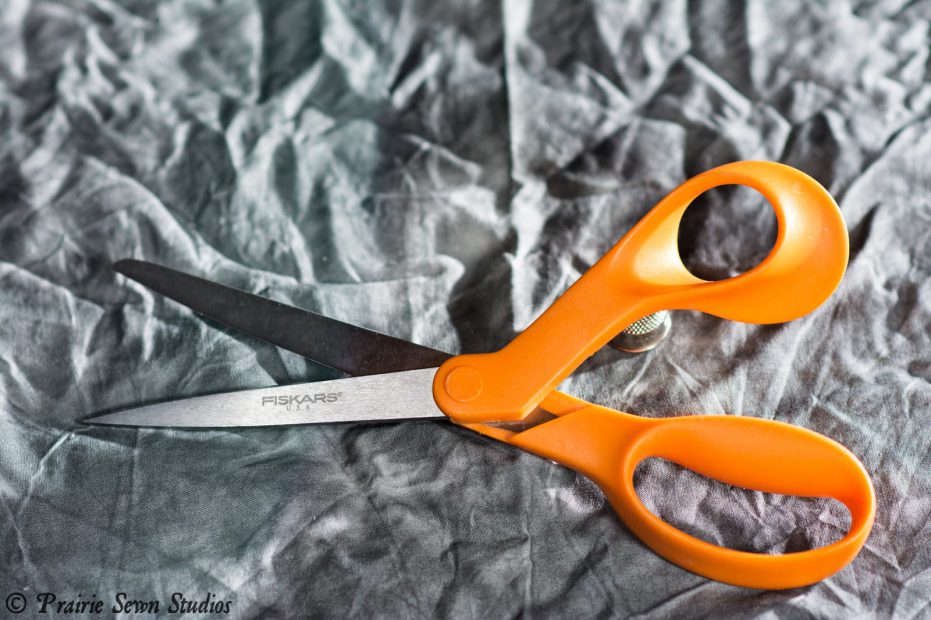 This was Mom's rule growing up and one that I've carried over into my own house as it helps keep the fabric scissors reserved just for fabric. Not paper, not packages, not string cheese. We keep scissors designated for "non-fabric" usage to take care of all of those other needs. Next up are what I call "snippy" scissors, or more technically the "Easy Action Micro-Tip Scissors (No. 5)" from Fiskars. This is the perfect pair of scissors for trimming threads, clipping curves and cutting corner. They're small, yet sharp, and the pointy ends allow you to get exactly into where you need to be. I also really like that they're spring loaded, so easy to work with and easy on my hand.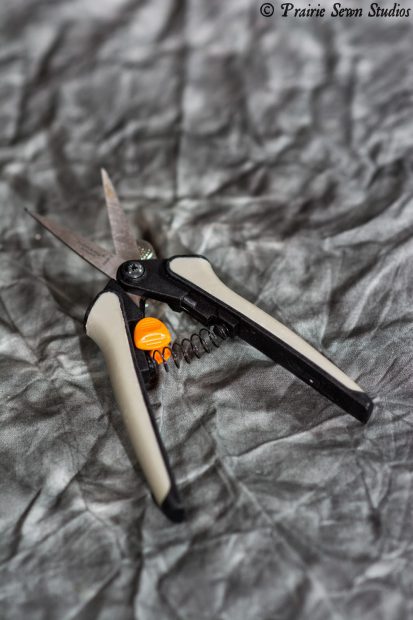 Last but not least we have embroidery scissors. Mine are part of my chatelaine from TJ Lane and live in my English Paper-Piecing kit when they're not around my neck. These scissors serve their purpose perfectly, making clean cuts on the thread so that it's easy to thread my needle for hand sewing. Since the blade is under four inches they're also allowed to be carried on the plane (in the U.S.), meaning I take take my English Paper-Piecing kit wherever I go. I've never tried to wear them through the metal detector, but haven't had any problems with them in my carry-on bag.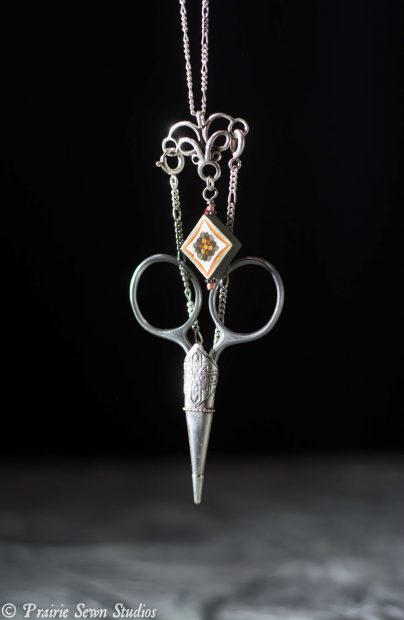 I've also added a small Grandmother's Flower Garden from Quilted in Clay to the center of my chatelaine.
Here are links to a few of our favorite scissors on Amazon. How many different kinds of scissors do you have? Do you use them all regularly?
All product links are Amazon affiliate links which help support Prairie Sewn Studios. No additional compensation was provided for this post, just sharing some products we love to use to sew, craft and quilt!  This content was originally published on Prairie Sewn Studios on February 23, 2015, and is being reproduced here for Throwback Thursday. #TBT