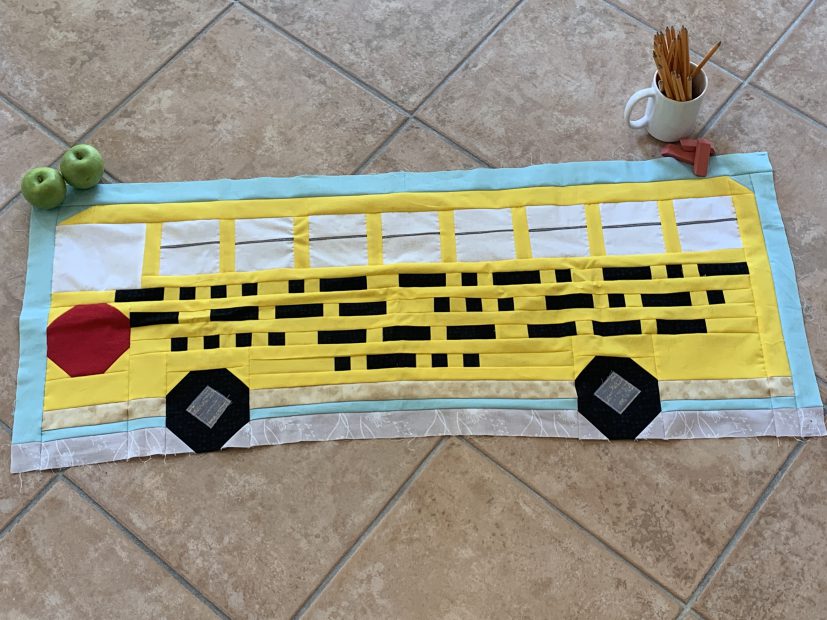 Are you ready to go Back to School?
Back to School certainly has a strong sentimentality here in 2021! In most, although not all, places across the world students are returning to their classrooms for the first time in quite a while!
Our school bus is heading back to school with a secret message hidden in Morse Code! 🚌 Can you decode the message?
Purchase this brand new pattern on our Etsy shop by clicking the button below! The file is a PDF and will be available to you immediately upon purchase!
About the Pattern
This project finishes at 49″ x 20″, and is the perfect size for a wall-hanging or table-topper! The project is all straight stitching, with no Y-seams or curves! The pattern includes step-by-step directions complete with step-out photos to help get your school bus on the road quickly!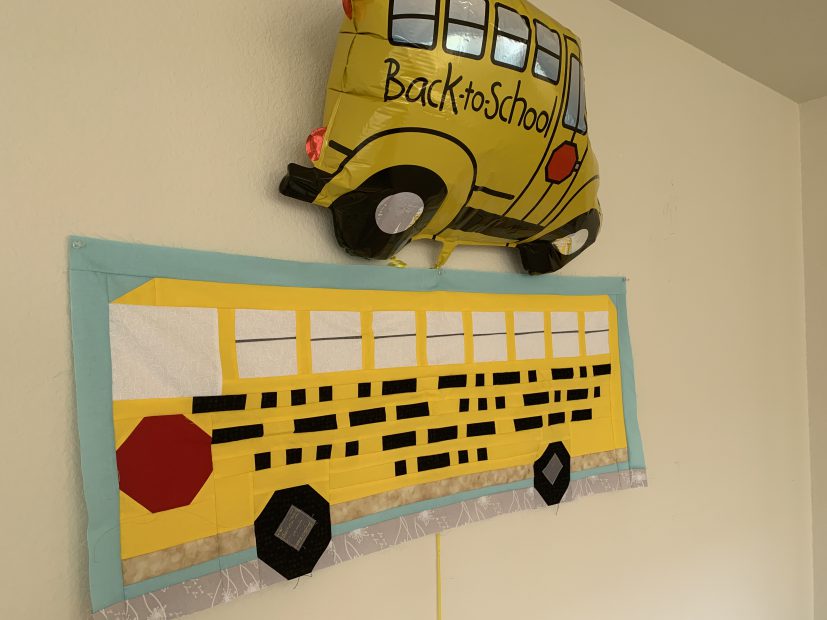 Supply List
Black(dots and dashes) – ¼ yd
Red (stop sign) – ¼ yd (or 5-½" x 5-½" scrap)
Gold(bus underbody) – ⅛ yd
Silver (window dividers; hub caps) – ⅛ yd
Optional Materials
Thanks to Our Amazing Pattern Tester
We can't do this without our pattern testers! Thank you to Nicki Slater for testing this new design for us!