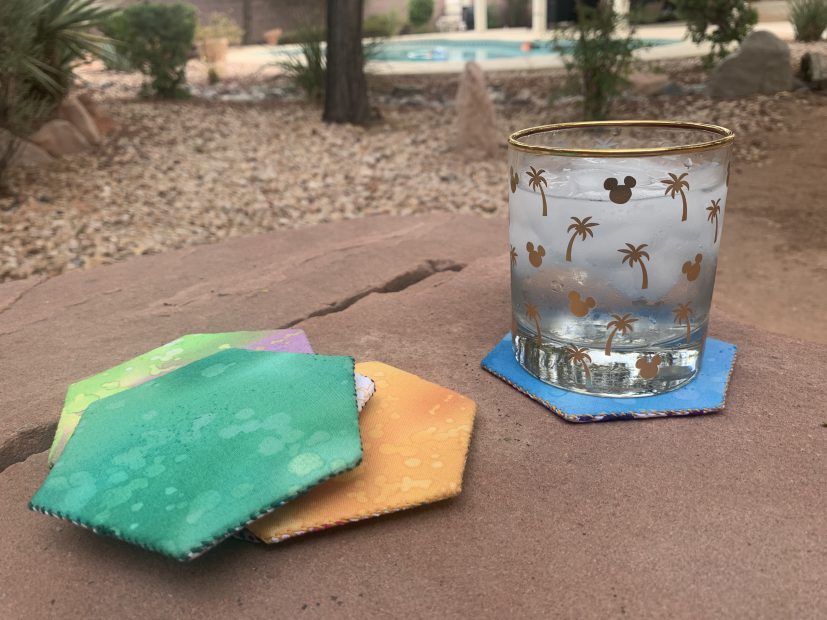 A Little History
Back in 2014, Prairie Sewn Studios published our first book with American Quilter's Society Publishing! It was an amazing, yet extremely challenging process, and we couldn't be any happier with the way Contain It! English Paper-Pieced Style Accessories turned out.
Then in 2016, AQS changed their business model and stopped publishing hard copy quilting and sewing books. So at this time we bought the remaining copies of our books, and the full "right to publish" reverted to us. All the patterns in the book were already copyrighted to us, but this remaindering process included the rights for us to republish the patterns individually on our own!
This brings us to where we are today! We're beginning the process of taking the patterns from the book, making the occasional tweak or adjustment, and publishing them as individual project patterns!
Hexagon Coasters
The first pattern that we're releasing into the wild is the Hexagon Coaster pattern! It can be purchased in our Etsy Shop.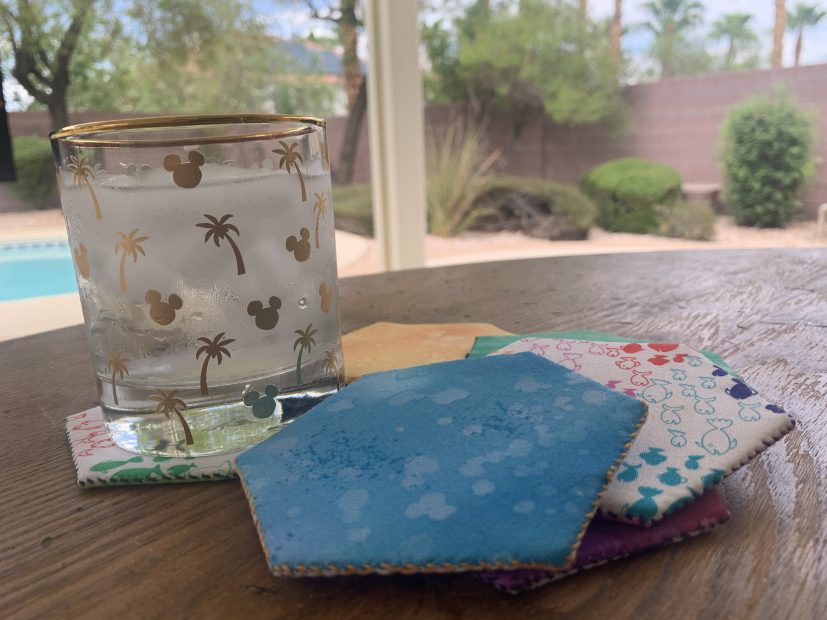 Coasters are a wonderful thing. They keep your table safe and dry from a cup that is dripping with condensation, and protect it from the head radiating from the bottom of a coffee mug. I was taught as a child to always use a coaster, and it's a lesson that's stuck with me as I grew up and purchased furniture of my own, with my own hard earned dollars!
These Hexagon Coasters are also a great way to get your feet wet with our unique technique of using English paper-piecing to create a household item that is washable! Practice manipulating the stabilizer pieces, as well as attaching the fusible tape without having to worry about building up a 3D container.
Make a set of six coasters to master this initial step in the technique before jumping into the next container!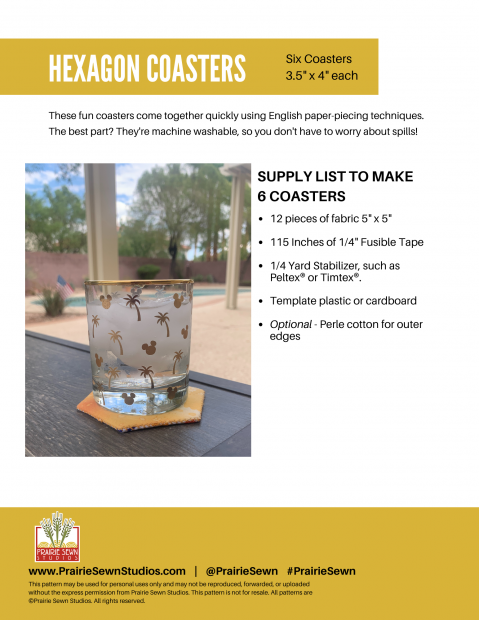 Join the newsletter