Written by Linda Chaney, mother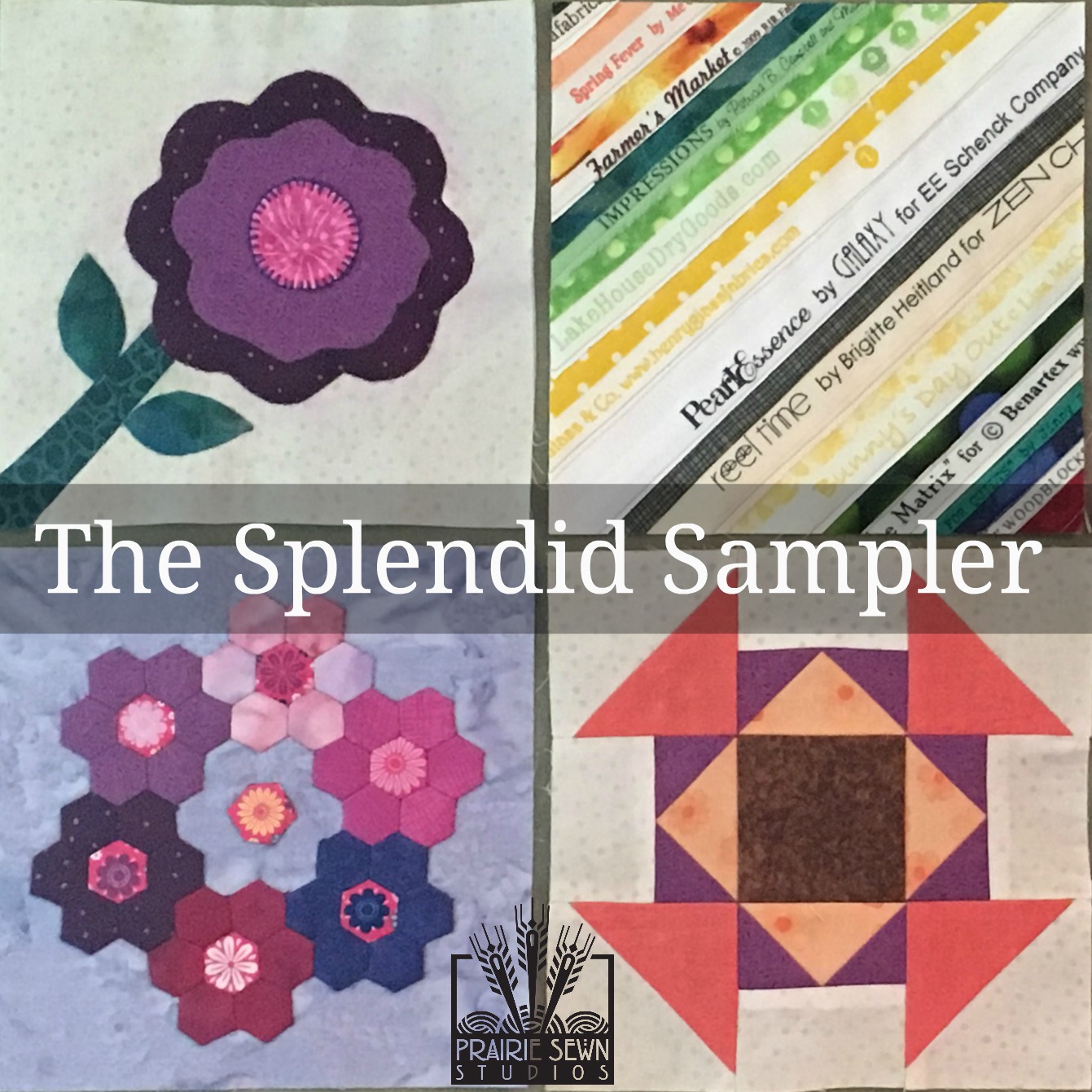 This series of blocks had a bit of everything – traditional piecing, applique, English paper piecing, embroidery work, and paper piecing.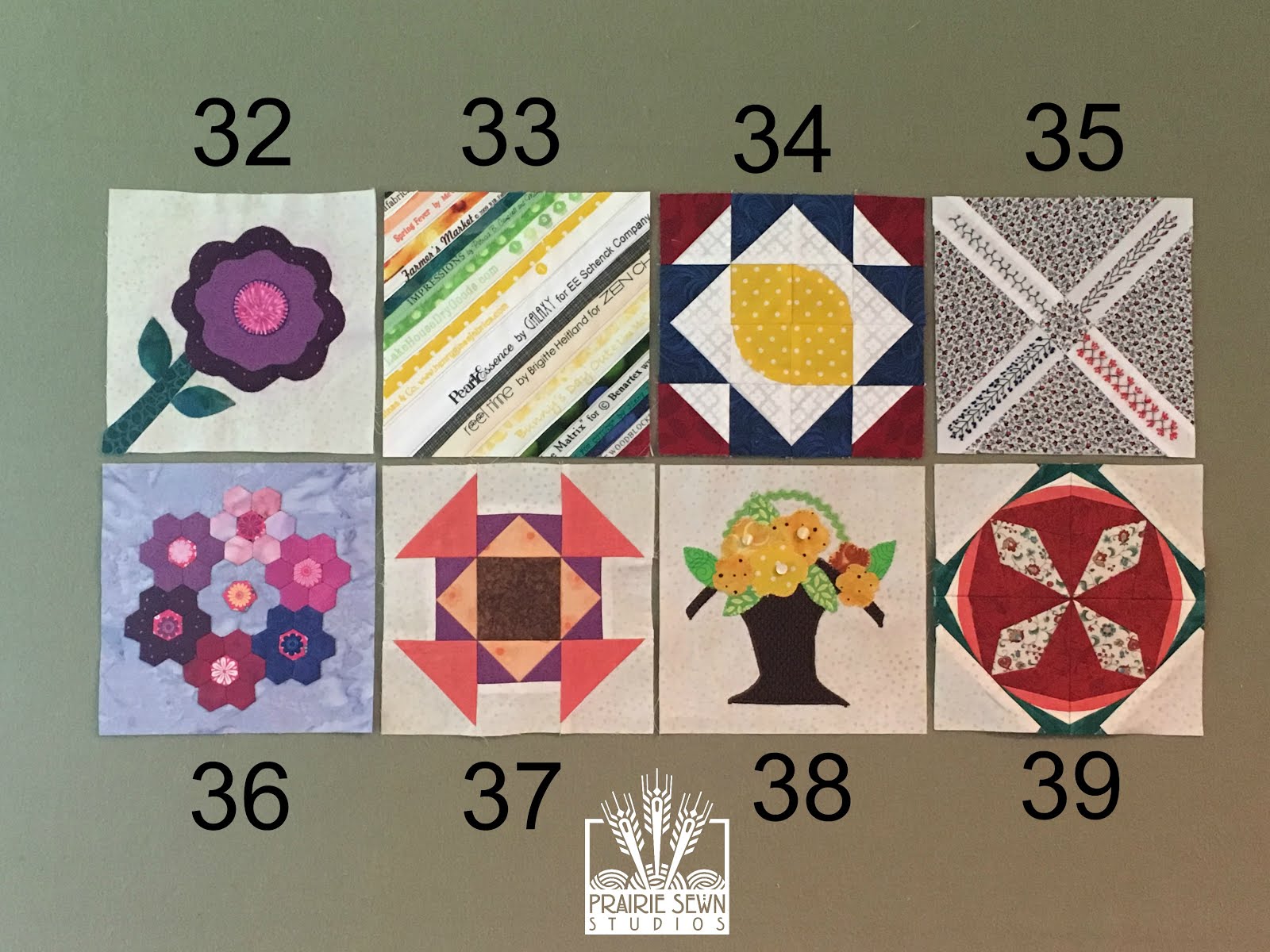 Blocks arranged from left to right, top to bottom:
32 – The Constant Needle
33 – Selvage Saver (Photo 6741)
34 – Lemonade
35 – The Wishful Garden
36 – Inchy Hexagon Club (Photos 6765, 6767)
37 – Dashing by Chocolate
38 – Vintage Flower Basket
39 – Balls in the Air
One of the most fun blocks was the Selvage Saver. Funny how all those colors come together!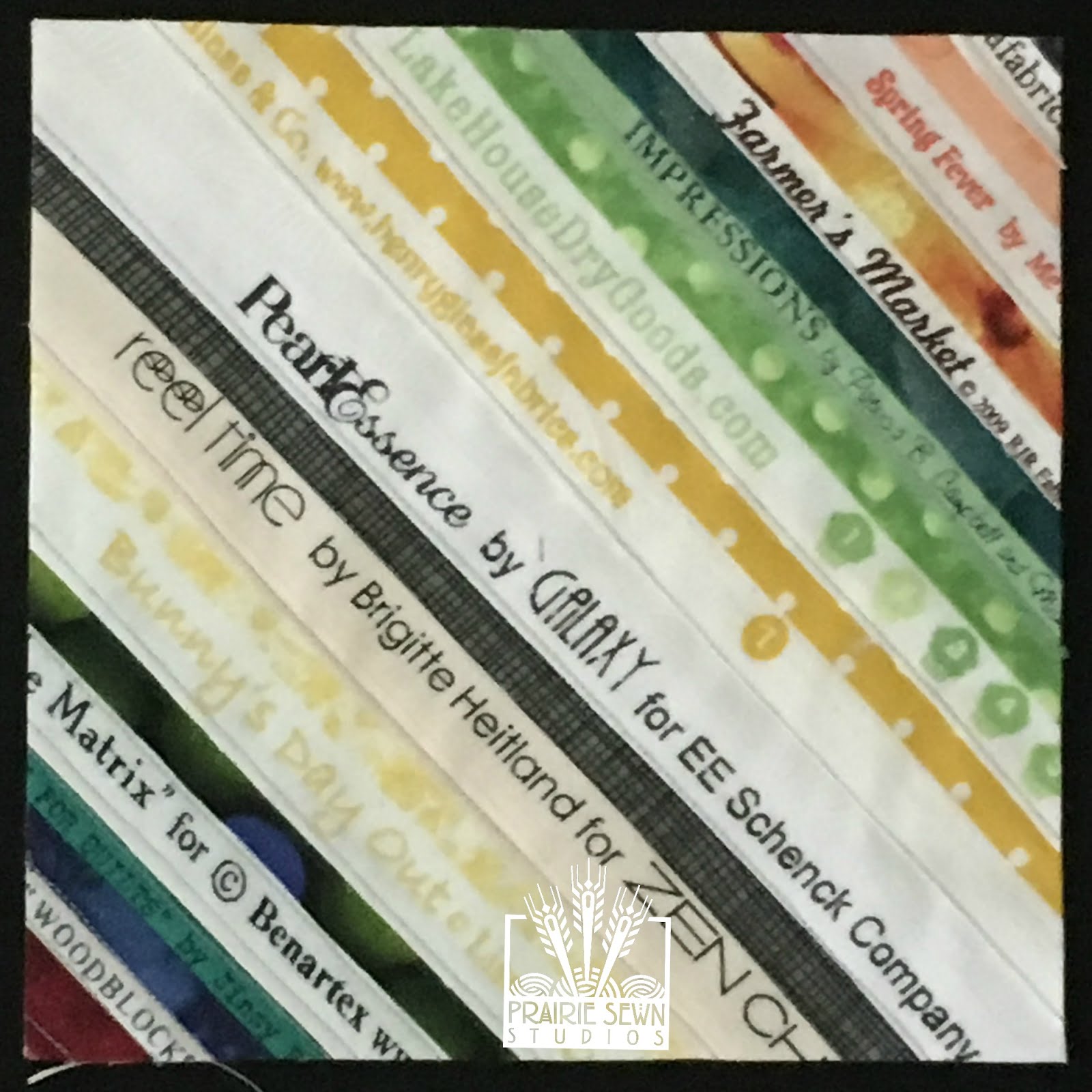 Interesting story about the Inchy Hexagon Club. I had originally made this block taking advantage of some thinlit dies to cut both the templates and fabric. Little did I realize the tight tolerance for this block to fit the 6-1/2″ square. The finished piece was just big enough NOT to fit onto the background! Bummer! So it was back to the drawing board, cutting out those tiny paper hexagons furnished with the pattern, and completing the block again. Don't worry, that larger (barely) block will be used in something!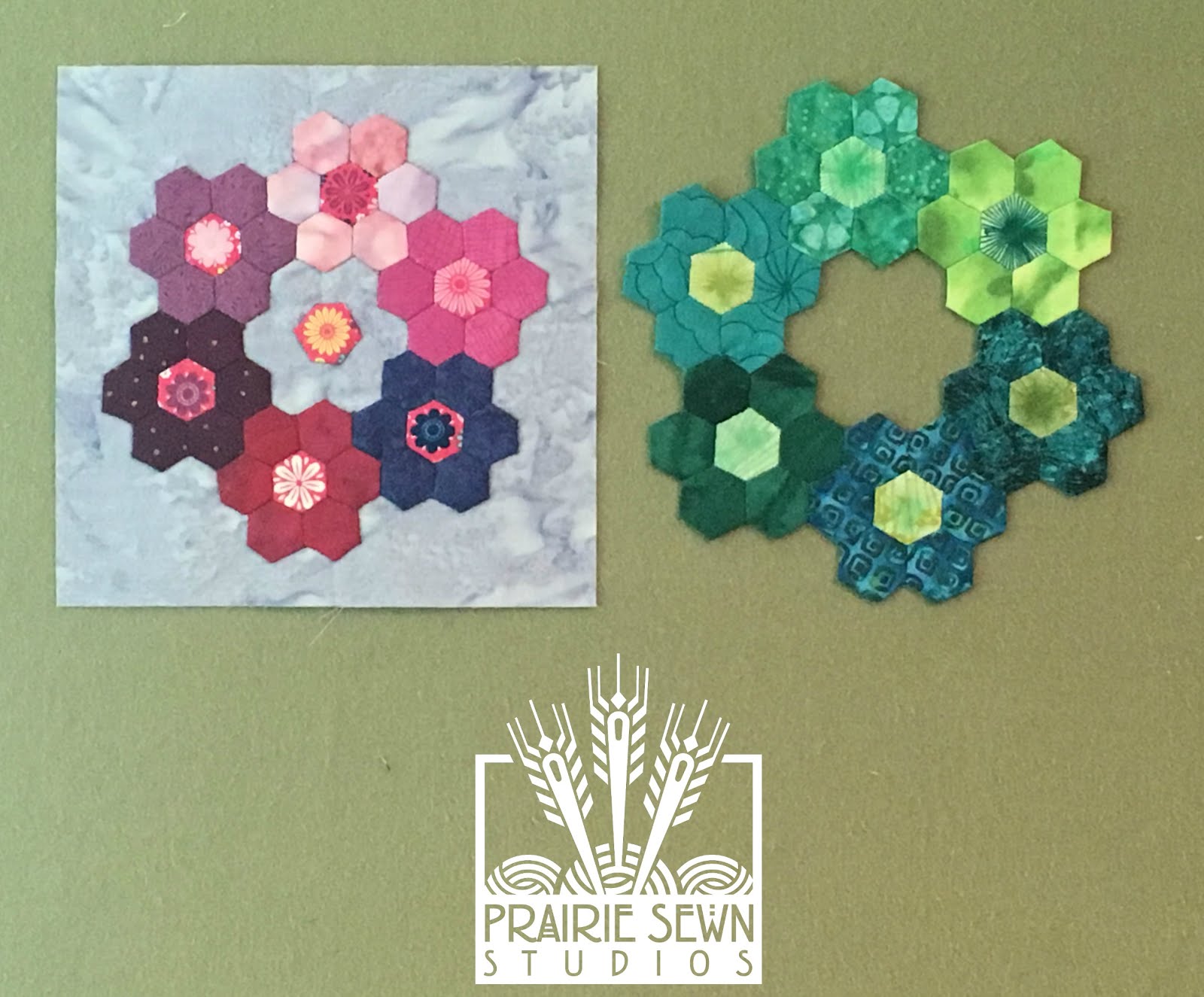 Check out The Splendid Sampler to learn more about these blocks and their designers!
Join the newsletter