This is another idea that Mom shared with me that's super helpful for keeping your quilt blocks in order. Mom's always been a fan of notions and gadgets, but she also has a strong "do-it-yourself" take on life. I've seen the numbered pins at quilt shows before, but they're definitely not cheap! Mom took the regular flat-head flower pins and just wrote the number on each side with a fine-tipped permanent marker. Easy peasy!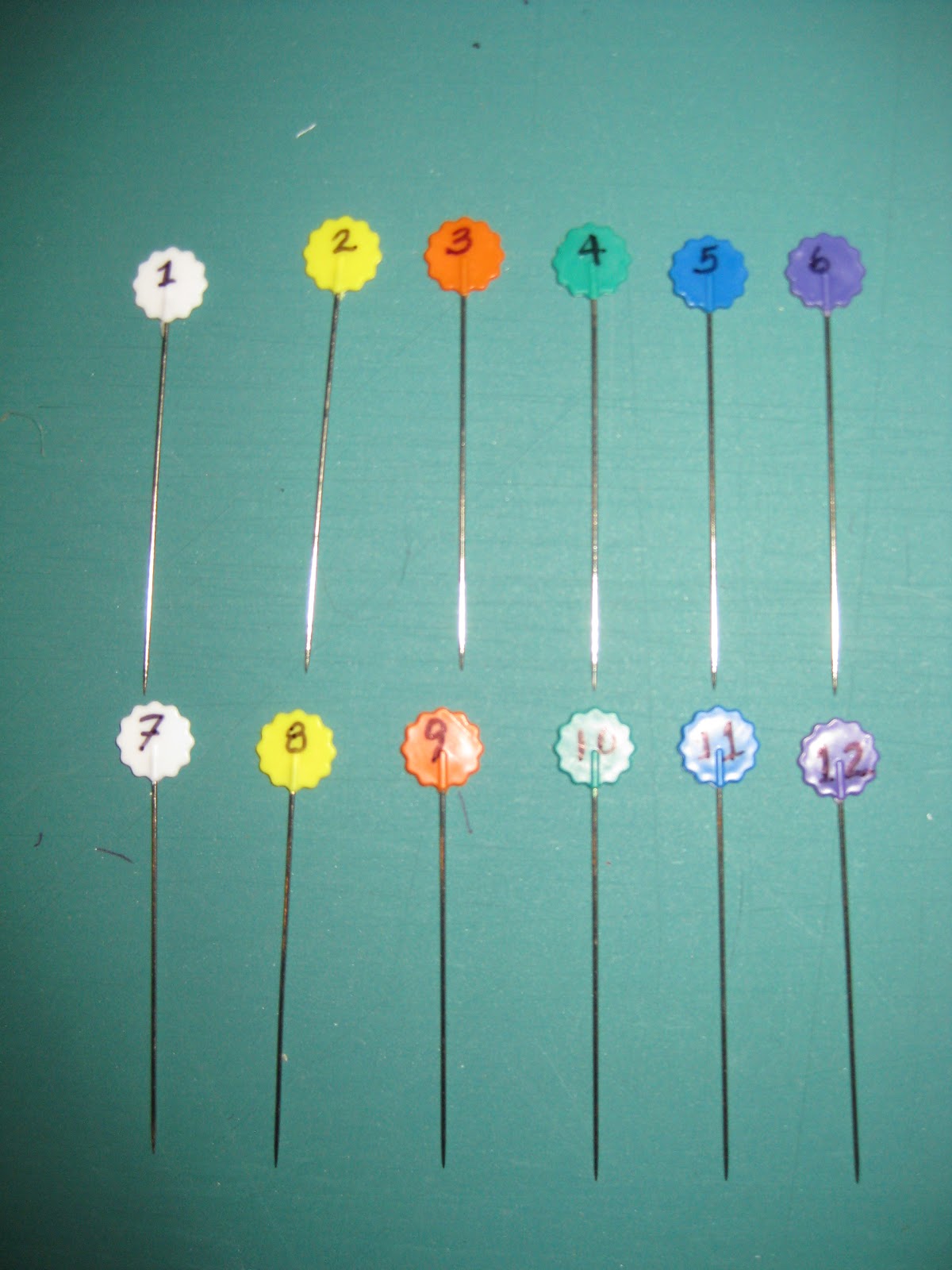 Having numbered pins are great for when you're taking blocks off your design wall to sew them into rows and want to keep track of what goes where in your quilt. You could also use them to mark rows or columns, or to keep track of patterns if a certain fabric changes placement from block to block.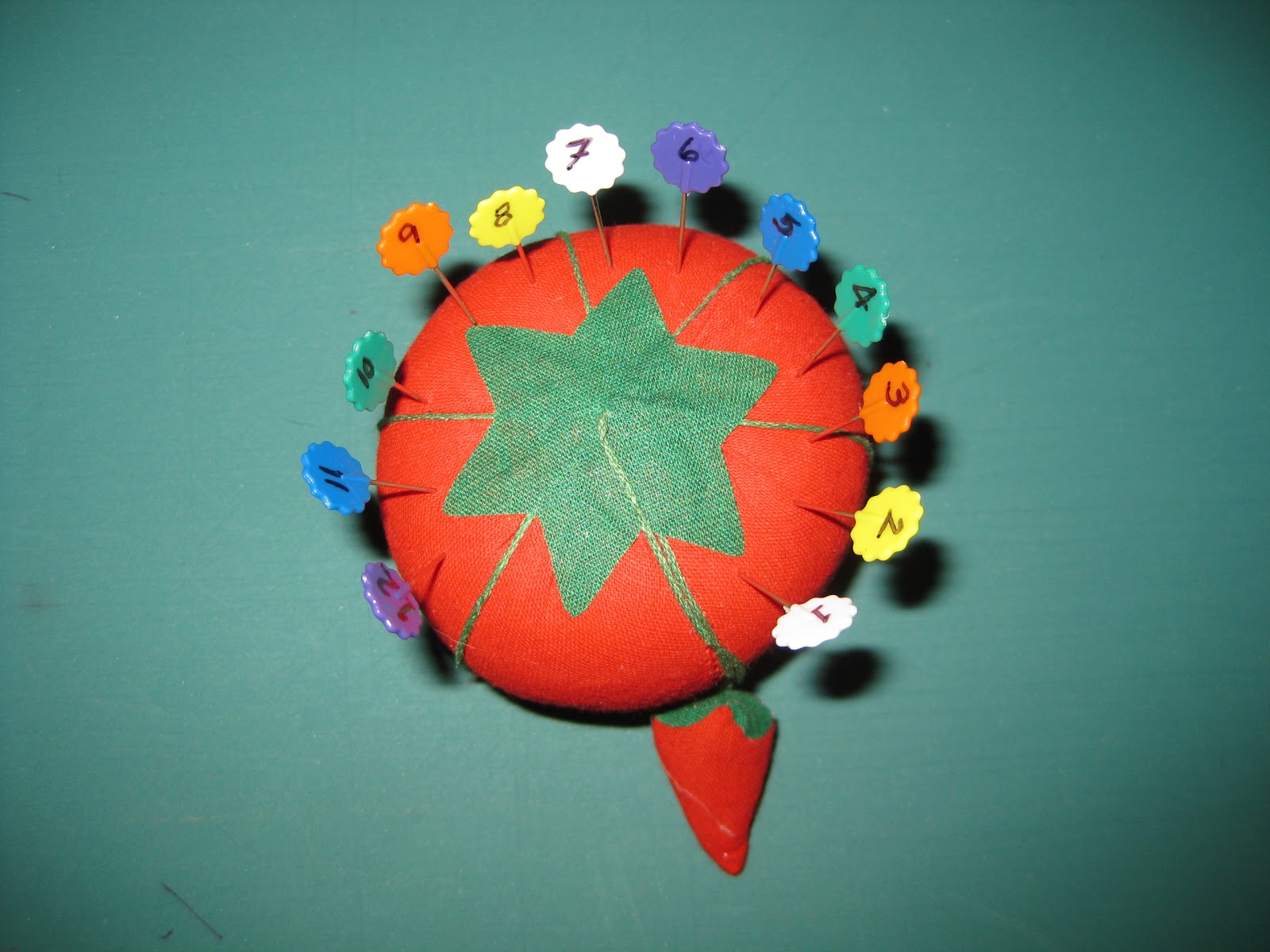 What's great about this idea is that you could write anything you wanted on them. Not feeling numbers? Try letters! Draw arrows point in different directions to indicate the direction of a row, or where to piece from next. You can do whatever you want and make your own pins unique to you!