So just because the book manuscript is turned into our editor at American Quilter's Society, doesn't mean I'm done testing! I keep finding bits of thread and fabric clinging to my clothes, especially when I've been sewing at night all bundled up in a polar fleece sweatshirt and yoga pants.
This lovely looking contraption will eventually be a tall stem vase. It's been ok to sew, but I'm a little bit worried about flipping it inside out!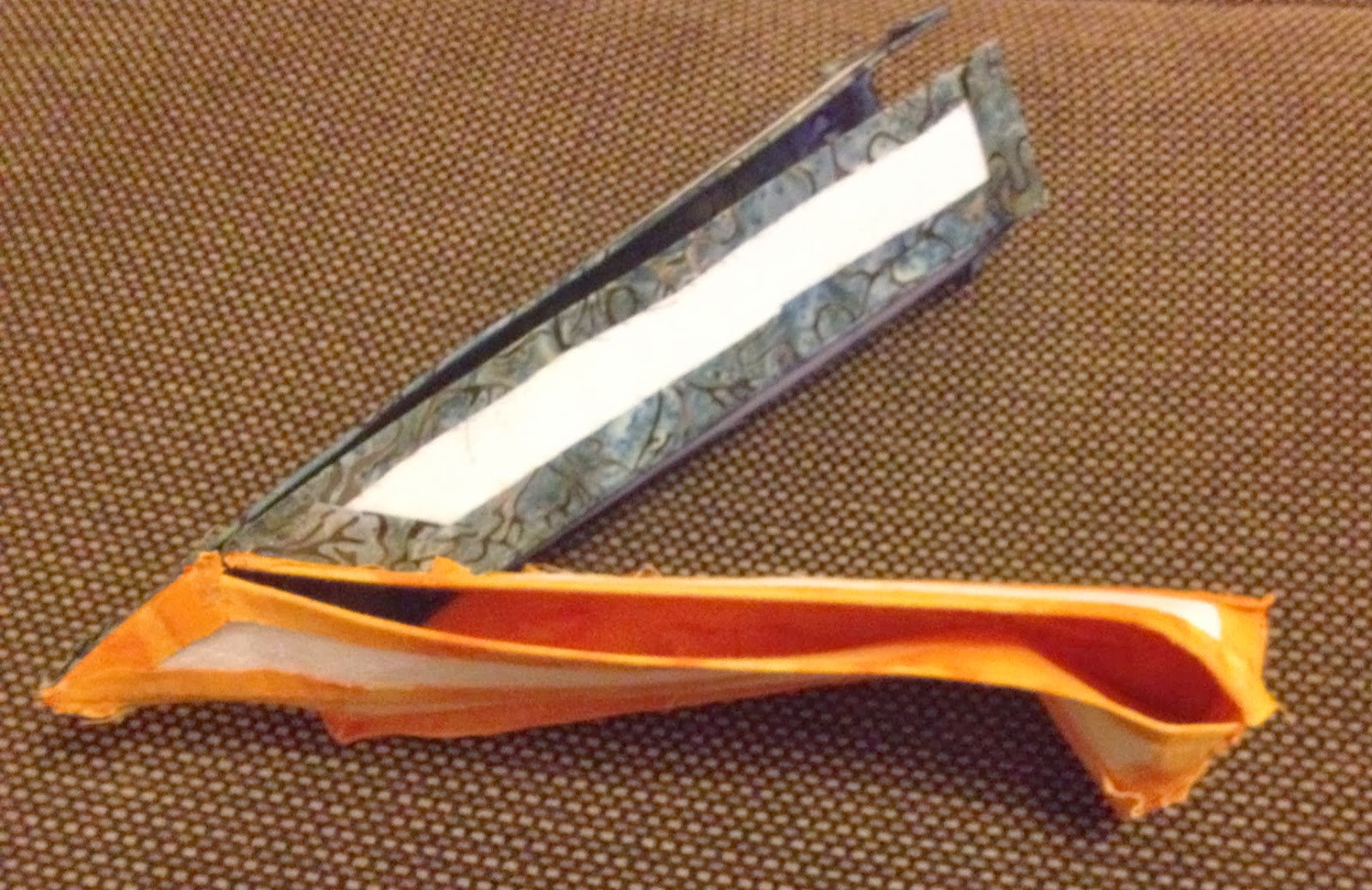 Here's what one of the Inner Side pieces looks like before it was all sewn together.
An up close of my whip stitch. Can I get a yee-haw for (in my opinion) gloriously even stitches?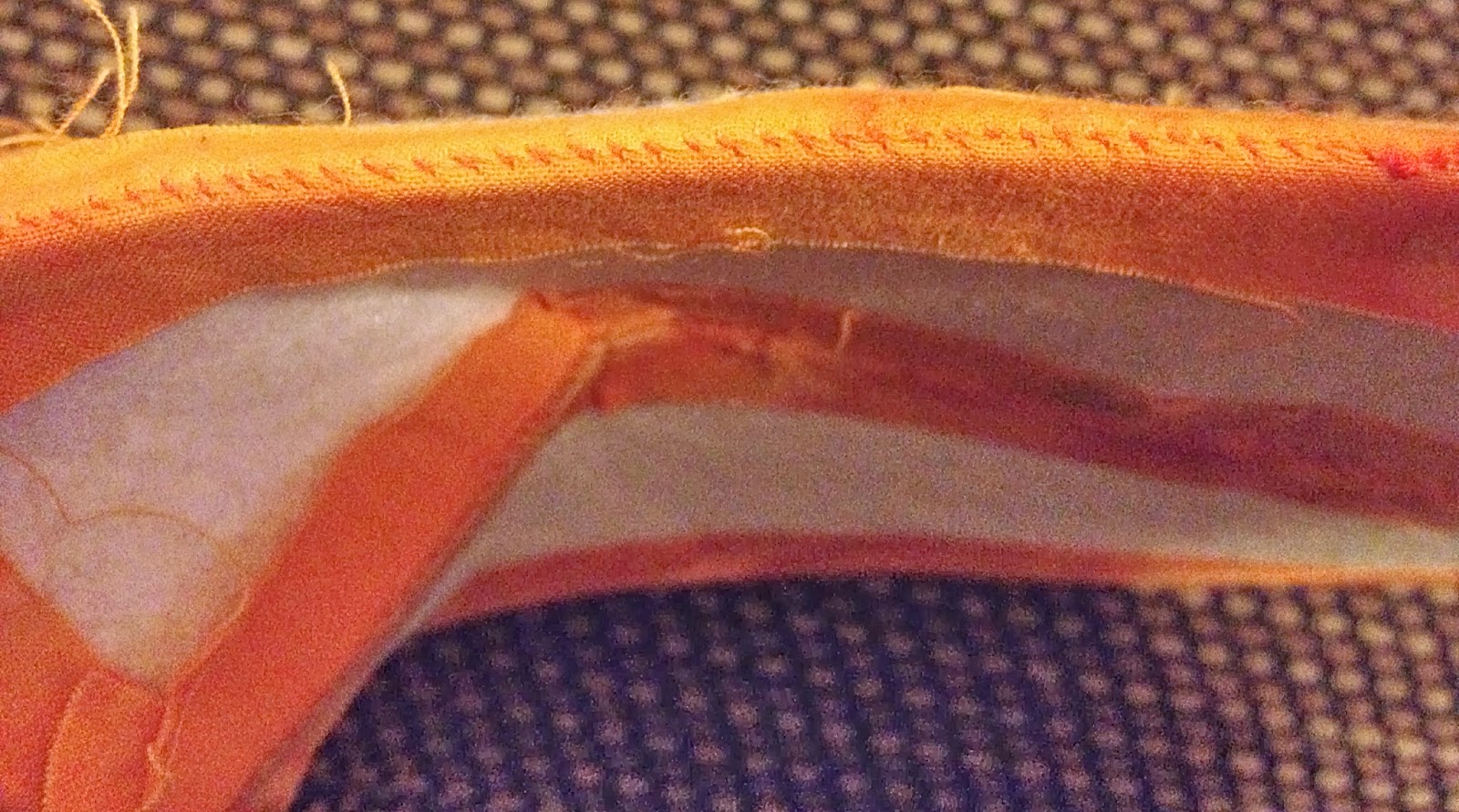 What have you been working on lately?