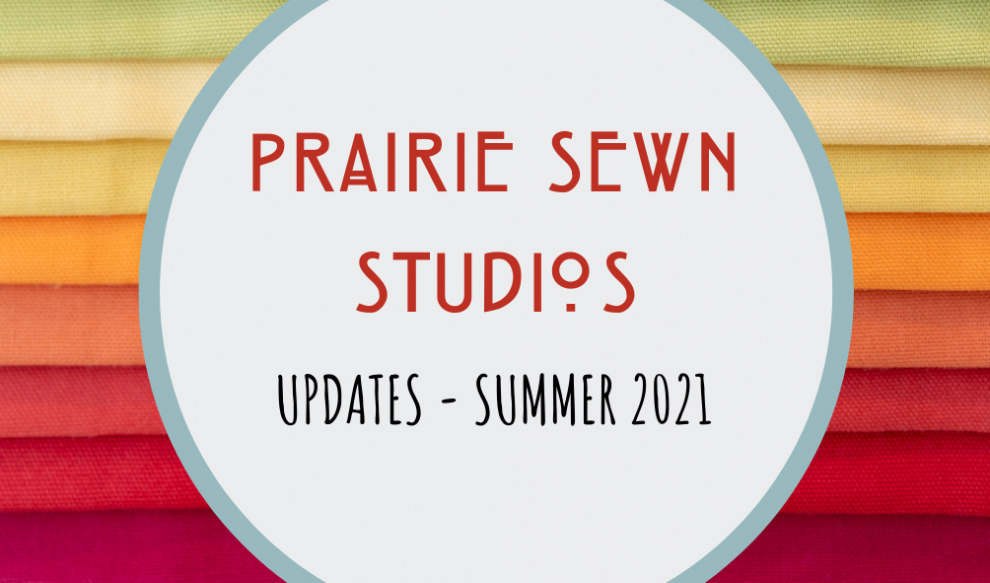 Hello stitching friends!
It's been a while since we've posted any blogs, so this post will be a quick update on what's been going on at Prairie Sewn Studios lately!
Personal Updates
I (Laura) moved to sunny Las Vegas back in August 2020 along with my husband Rob and our cat Friday. While moving during the pandemic was a challenge, we are absolutely loving our new city! Our house has a great backyard with plenty of green trees, bright flowers, and most importantly in Las Vegas, a beautiful pool! We love spending time in our backyard working and relaxing. After the heavy fog of San Francisco, we just love feeling the warm sun on our faces almost every day of the year.
Mom (Linda) is still in Omaha, and has been hard at work designing new patterns and keeping busy with sewing projects. She, along with Dad, have been very careful over the last year of the pandemic as they are in a high risk category due to their age. She's just now starting to visit quilt shops again since she's fully vaccinated, is looking forward to summer!
Prairie Sewn Studios Updates
Upcoming Patterns
We're excited to launch some new patterns over the coming months, including new patterns in our Secret Message line! These are fun patterns, typically wall-hanging or table-topper size that use code to spell out a secret message within the quilt! Our first one, I Pledge Allegiance, can be found in our Etsy shop, and we'll list others as they are finalized! Next up, a watermelon slice with a special message hidden in the seeds!
Seeking Pattern Testers
As we ramp up our pattern production, we're on the lookout for sewists and quilters who want to be a part of our Pattern Tester group! All of our pattern testers get a final version of the pattern for free, as well as a small gift card as a token of appreciation for the hard work and stitches put into their work! If this interests you, please sign up by completing this quick form! Testers will be able to opt in or out of testing specific patterns as their schedule permits.
Quilt Rehab Waitlist
We're getting ready for the second launch of our quilting membership community, Quilt Rehab! Want to get in on the action and start finishing all those quilts you've started? Sign up for the waitlist so you're the first to know when doors are open again.