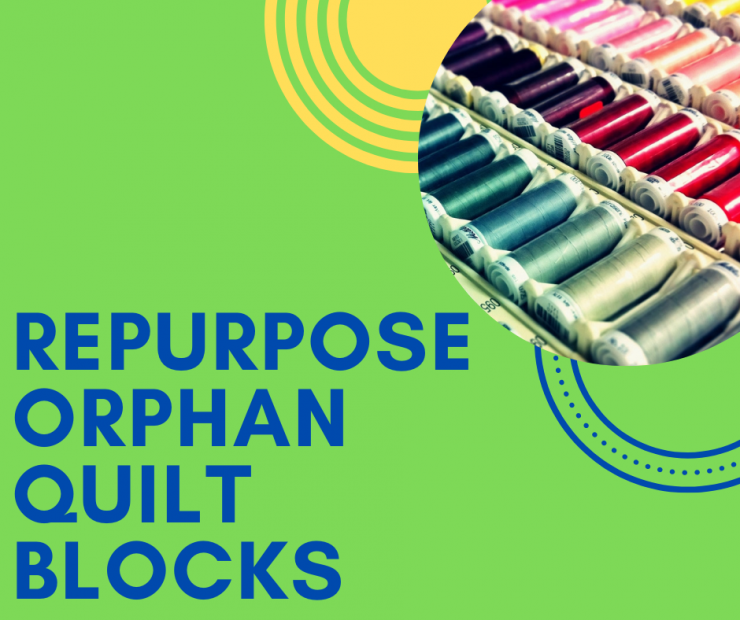 What are orphan quilt blocks?
Have you ever started on a quilt and finished a number of blocks, but then decided not to finish it? Or have you focused on churning out repetitive blocks for a quilt so quickly that you end up making a few extra before you even realize what you've done?
These extra quilt blocks are "orphan blocks," meaning they don't have a permanent home within a finished quilt top. Since they don't take up much space, it's easy to just tuck them into a drawer and put off making any decisions about them. However, if you're gathering and evaluating all of your UFOs, it's important not to neglect these orphan blocks. Let's look at a few ideas of what we can do with orphan blocks.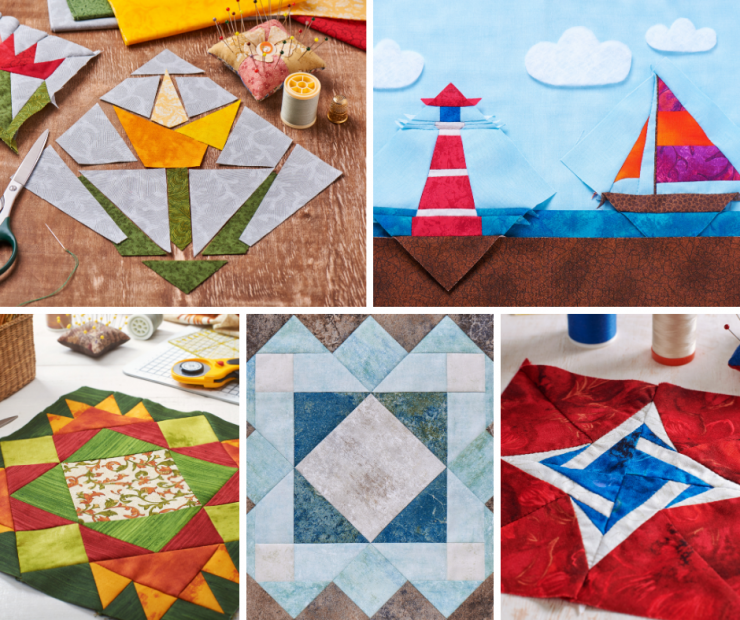 Downsize your project
If you've already made several blocks for a project, you might be able to salvage the project simply by downsizing the quilt that you planned to make. Instead of making a queen size quilt, cut it down to a lap quilt. You don't have to stop there, but can go even further down in size to a table runner or a wall hanging.
Since you have the blocks themselves already sewn, downsizing your project means you'll be able to complete it more quickly. It can feel great to give yourself that quick win, especially with a project that you felt defeated on. Don't get caught up in feelings of failure if you choose to downsize a project! Instead, celebrate your win and enjoy the finish!
Repurpose a single block
Single blocks can be beautiful, even on their own. Since they're already small in size (compared to a whole quilt top), they're perfect to transform into a small project such as a mug rug or a pot holder. These are fast projects that you can whip up quickly, and even more so when you have a finished quilt block as your starting place.
These smaller finished projects can made great handmade gifts. You could even bundle several of them together for a larger present. For example, if you have four orphan blocks you could make four mug rugs and give them together as a set. Also consider grouping a few single blocks together to create enough material for a bag or a tablerunner!
If you're making one of our fabric containers, orphan blocks are an amazing way to create a beautiful vase or box that is distinct and unique.
Play with your blocks
You never know where the inspiration for your next quilt will come from. Use your orphan blocks as a jumping off point for improvisation and play. Try putting them up on your design wall in different combinations, orientations and layouts. Audition different fabrics to go with your blocks, and see if you can find a new color combination that sparks your creativity. You can even cut them up and resew them back together to create a new geometric pattern!
Remember, they're YOUR blocks and you can do whatever you want with them. Even if you try something and "ruin" them without repurposing them into a project that you'll keep, you'll be practicing improvisational design and boosting your creativity.
Action Steps
Check your quilting space for orphan blocks! Once you have them rounded up, brainstorm different ways you could use them. Don't be afraid to play with color, shapes and fabrics to find a creative way to repurpose these blocks.
---
Looking for more tips on finishing your UFOs, WIPs and PhDs (Unfinished Fabric Objects, Works in Progress, Projects Half Done)? Click the button below to download our free guide with tips and tricks to finish your quilts from 15 quilting professionals!
---