Written by Laura Chaney, daughter

I am tickled pink by the results of this week's survey. When we asked, "Have you tried English Paper Piecing (EPP)?" 73% responded with "Yes, and I loved it!" Woohoo! So excited to see that so many people also enjoy one of my absolute favorite sewing techniques!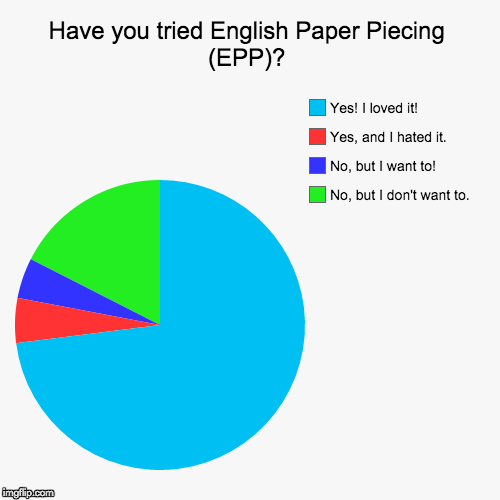 This week we're asking about how you attach your binding to your quilts. At some point we'll get around to the more contentious binding question: how wide do you cut your binding.
How do you attach your binding?
By machine to the front, then by hand on the back
By hand on both front and back
By machine on both front and back
And now, onto the link up!