Written by Laura Chaney, daughter

In our first detailed Quilt Market recap post we talked about our experience at Schoolhouse; today we're going to talk about the event we went to that same evening called Sample Spree.
Sample Spree is one of the events that we'd heard was a "must do" at Quilt Market, but we weren't really sure what it was or what to expect. Taking the advice of several other attendees who'd been to Sample Spree before we joined the crowds and lined up early, about two hours before they opened the doors!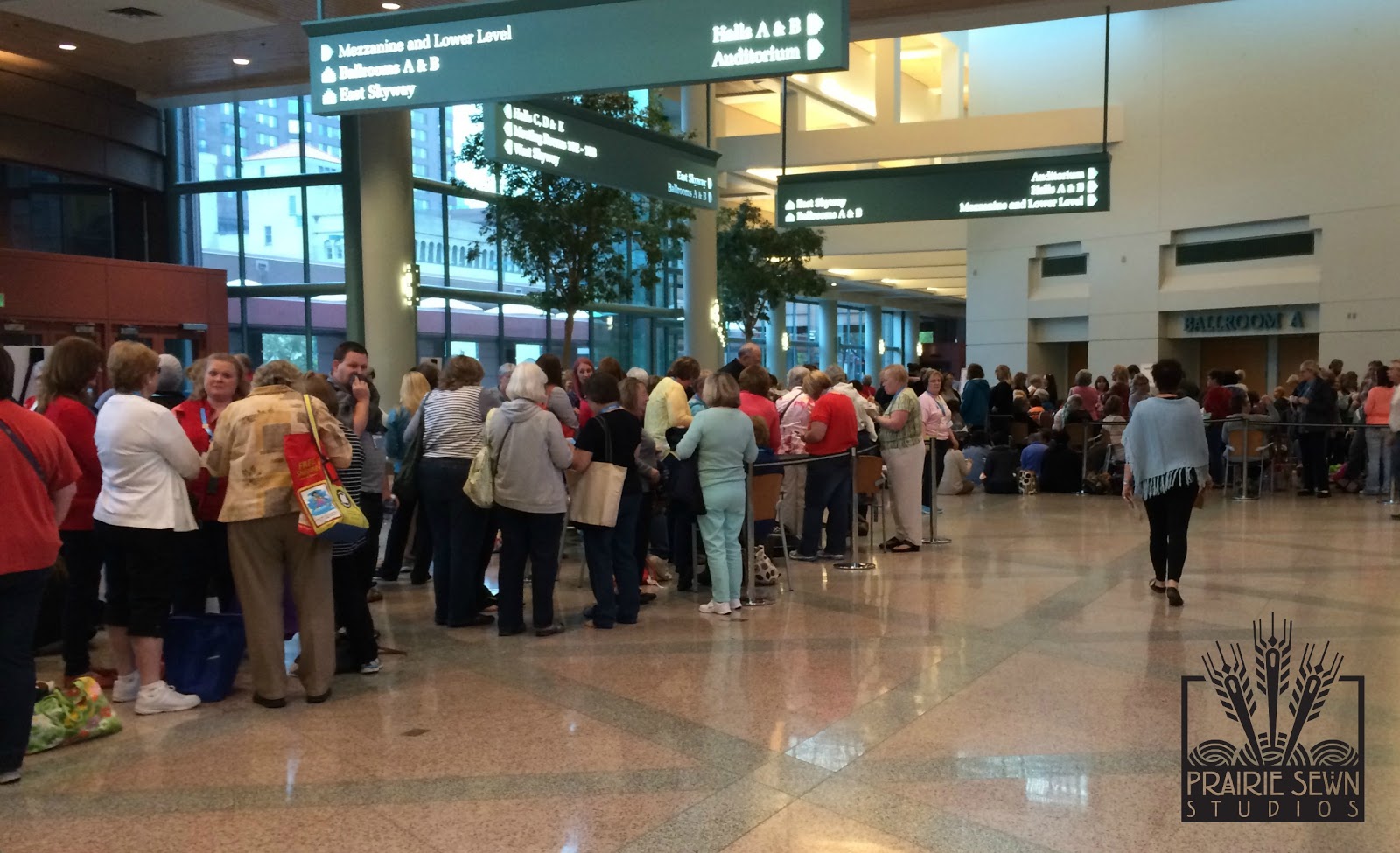 Although the wait was long (and not very comfortable standing on the tiled floor), it was also a great time to chat with other people attending the show. Most of the people in line were shop owners, and it was fun to hear about how their day at Schoolhouse had been and what they were looking forward to during the remaining days of Market. It was also fun as some exhibitors walked up and down the lines passing out fliers, samples and even truffles!
Right when the doors opened the crowds surged forward and into the room where the vendors were set up in rows. Each vendor had a table (or tables for some of the bigger vendors such as Moda) where they were selling items at wholesale prices.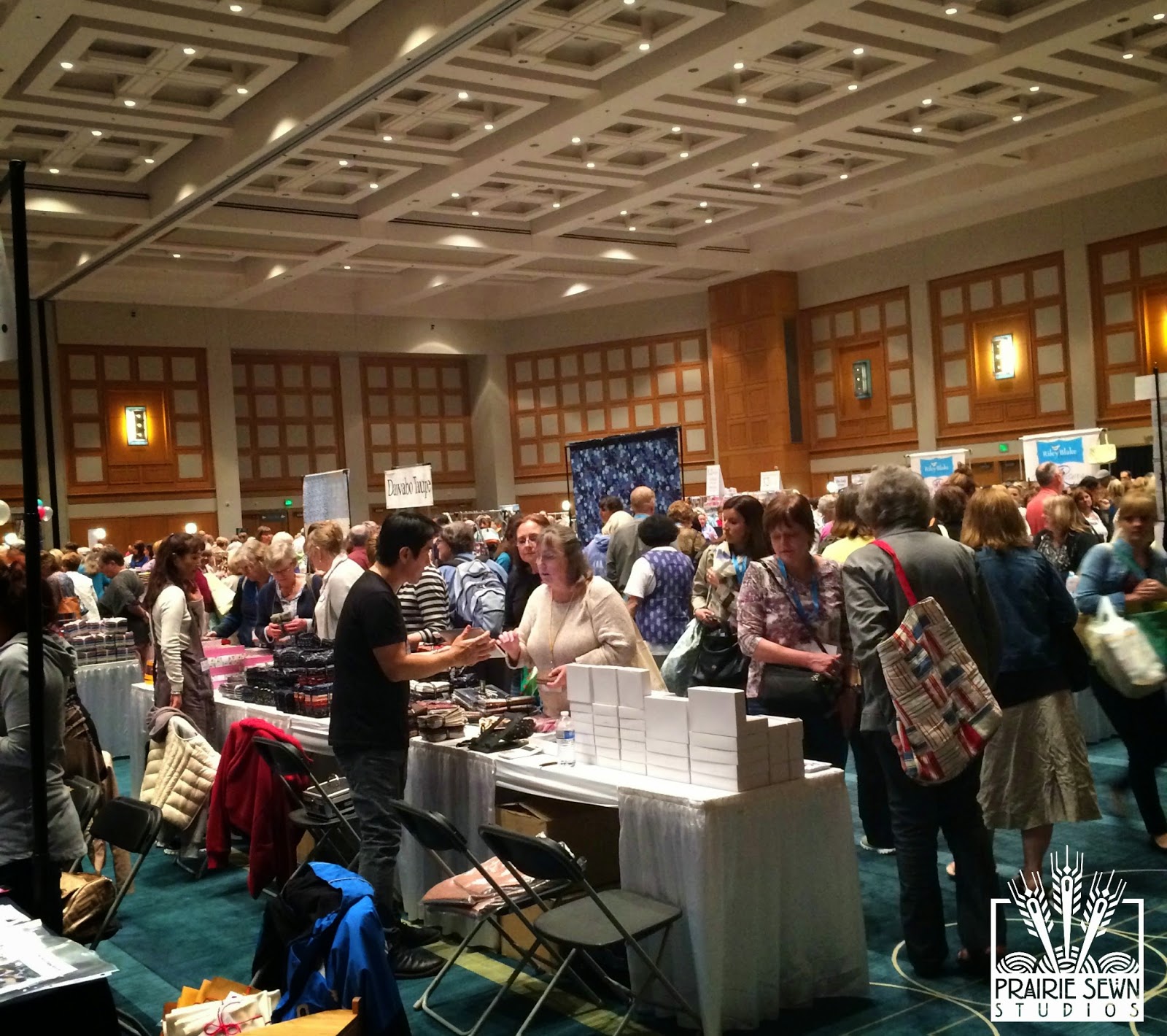 Many of the things for were brand new fabric collections that hadn't shipped yet. Shop owners were purchasing these upcoming fabric lines so that they could make samples for their stores ahead of time and thus be ready when the fabric shipped. Thus the name "Sample" Spree.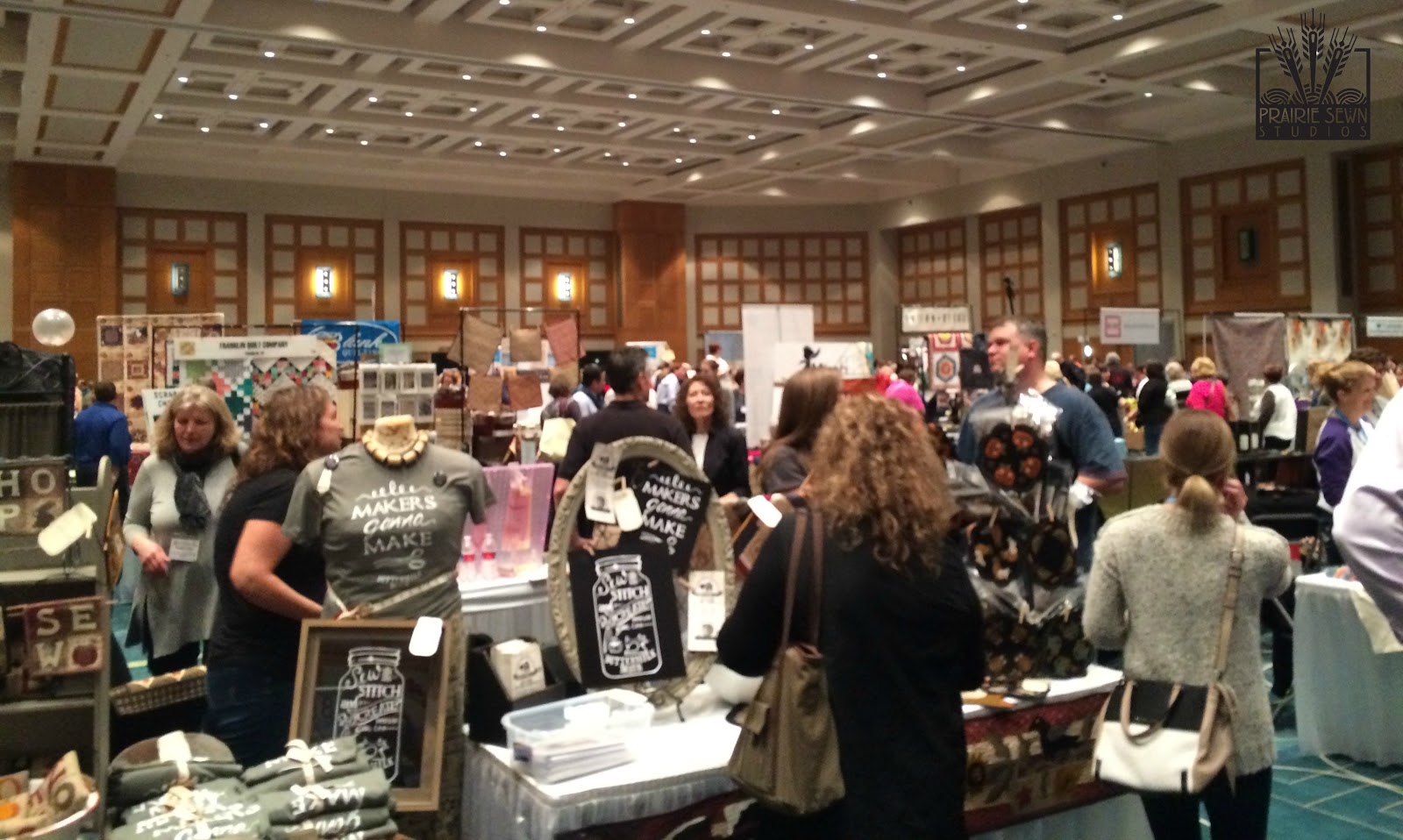 As Mom and I aren't shop owners, we went in with the simple agenda to just have fun and enjoy the experience. And we might have picked up a few things, too!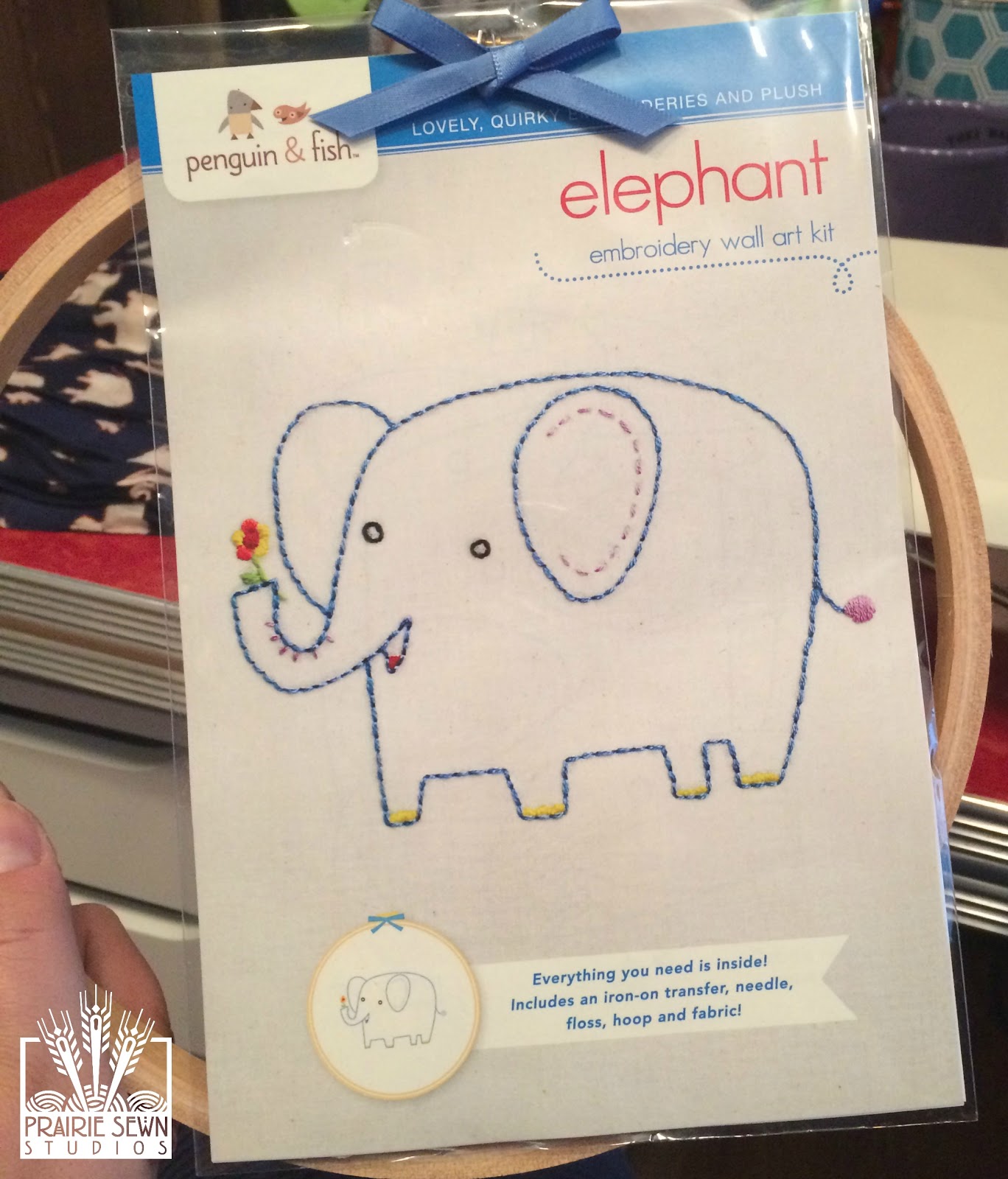 Embroidery has been on my list of new needlework techniques to learn, so I was super excited to pick up this cute little elephant, as well as the sampler below to practice on! Both of these were from
Penguin and Fish
. Now to just find the time to work on them!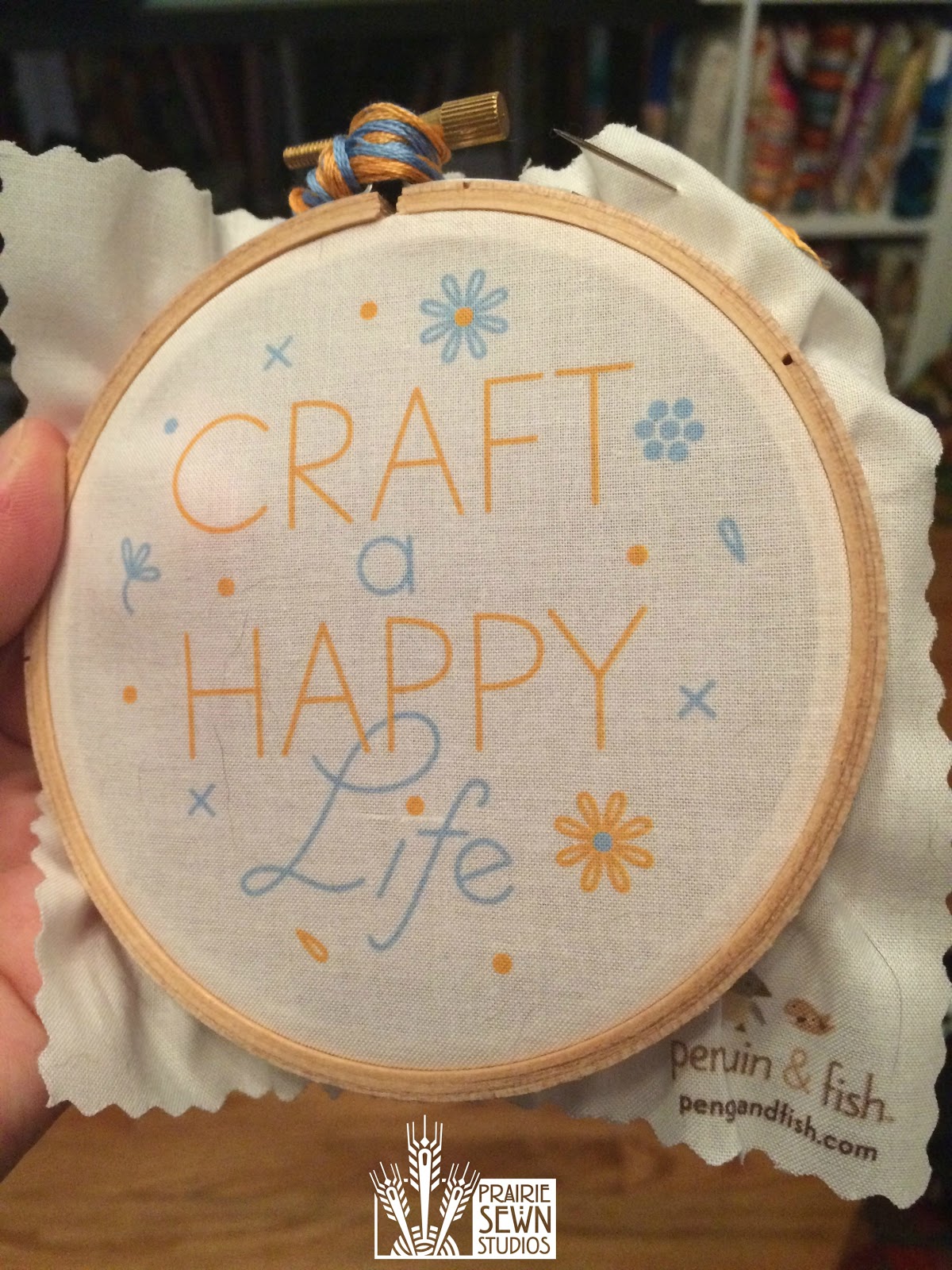 Sample Spree was lots of fun, and we were happy to got to have the experience. I can see how getting these new fabric collections ahead of time could be really helpful for store owners to get a jump start on sewing up samples ahead of the fabric arriving, but there were also lots of fun non-fabric items to that were just plain fun. It was fun to be a part of the quilting industry during an event like this, instead of just consumers in the quilting world.
Join the newsletter