Written by Laura Chaney, Daughter
Did you know that September is National Sewing Month? I completely forgot it was until I was catching up on blogs over the weekend.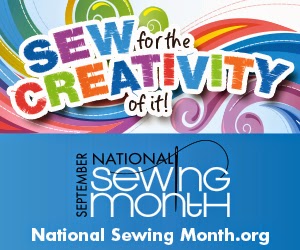 We'll have a couple of posts this month about why both Mom and I love sewing (and quilting!) I'm also hoping to use this month to help get some energy into FINISHING a project. Or maybe even more than one!
How are you going to celebrate National Sewing Month?