Written by Linda Chaney, Mother

I'm excited to share a FINISHED project from one of my previous Momcat Monday posts-the Versatile Wave Interchangeable Purse! As I shared in that post I took this class at Cut Up and Quilt in the midst of working on the final proofs for our book, Contain It! English Paper-Pieced Style Accessories. I definitely needed the break from the book, so this class came at the perfect time.
I like long straps, and these are the perfect length for me.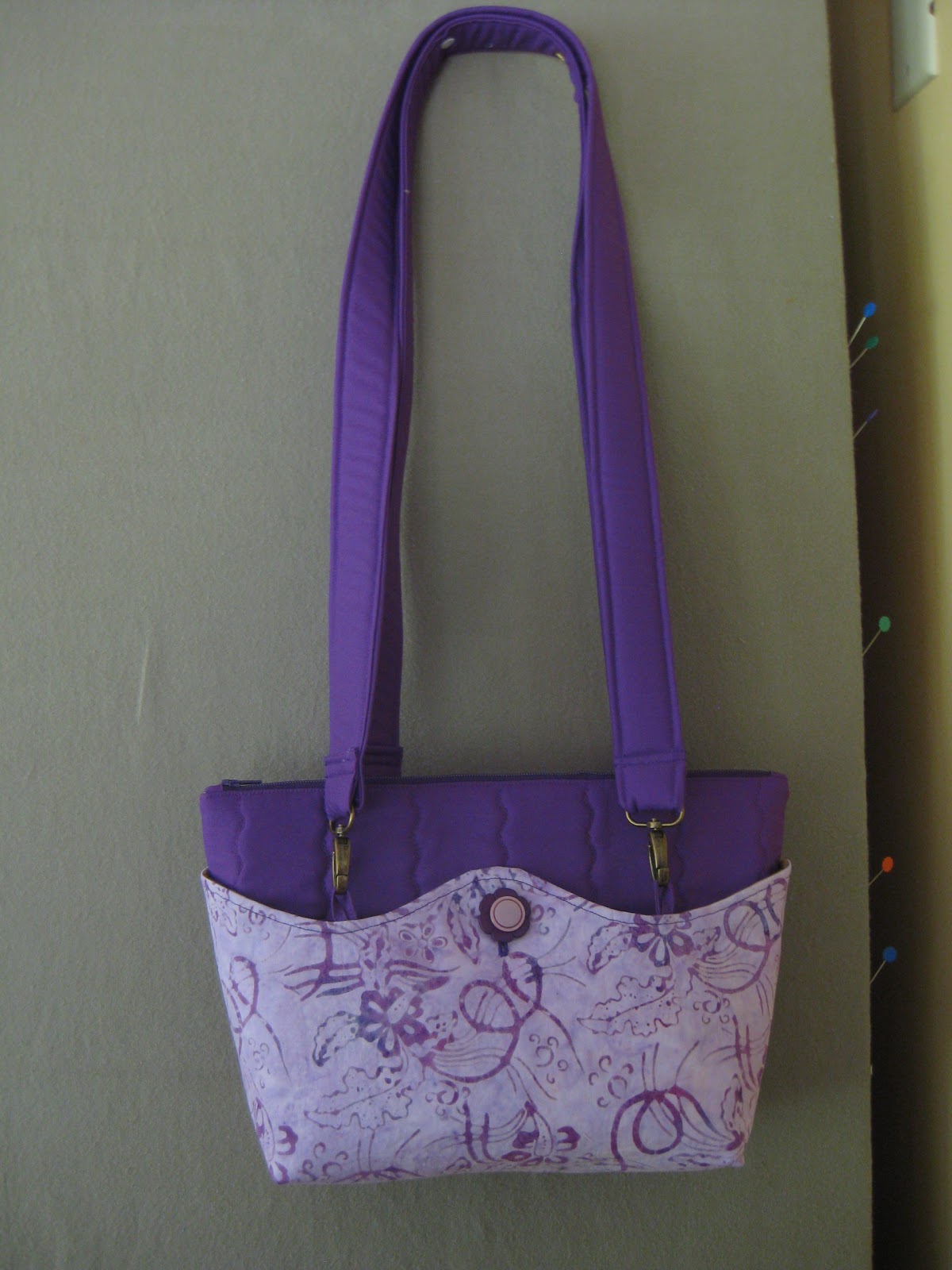 You'll notice how the outside can be reversed to give a different feel – perhaps one casual and one dressy.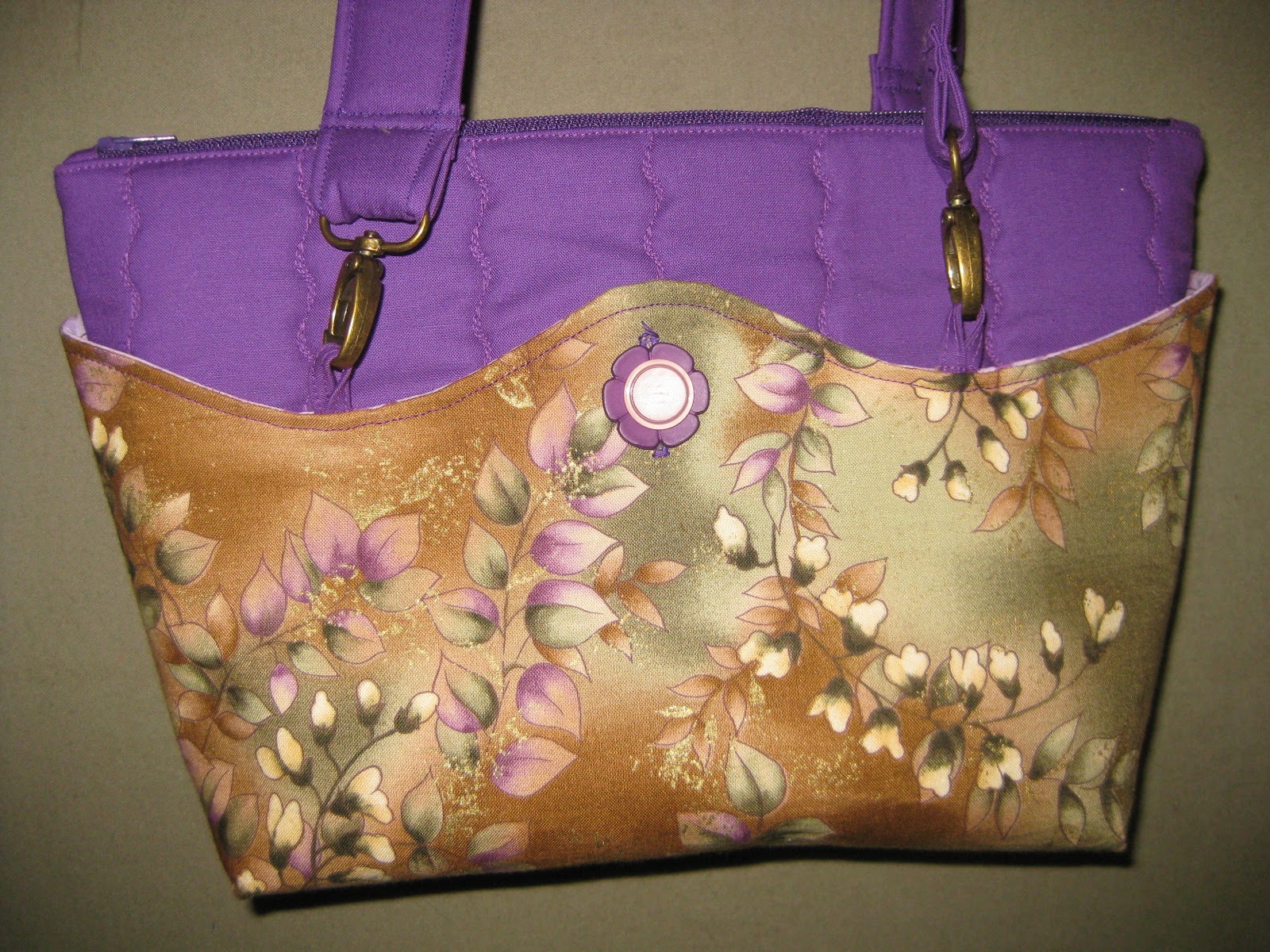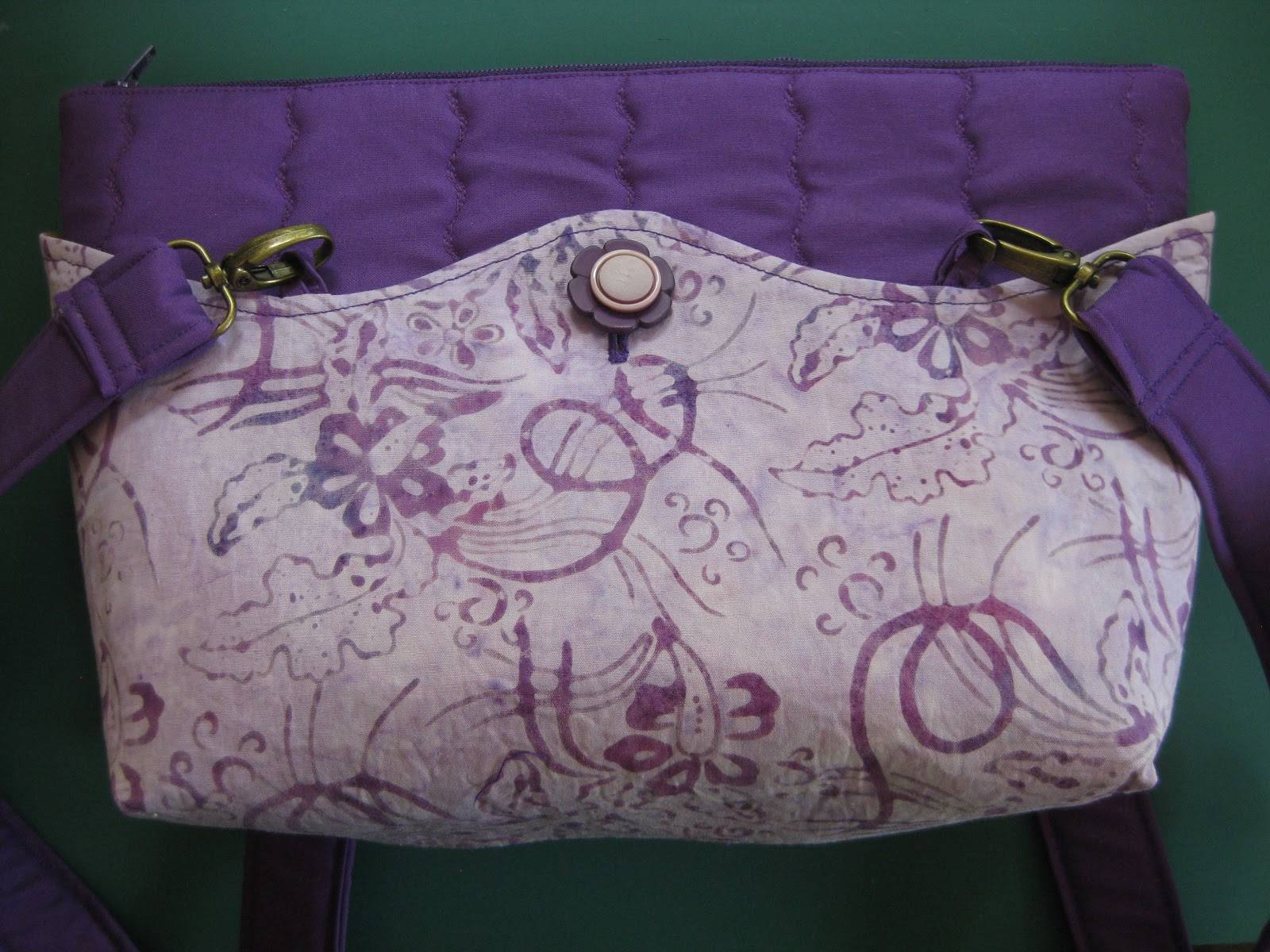 Here's a peek down inside where you can see the pockets along each side.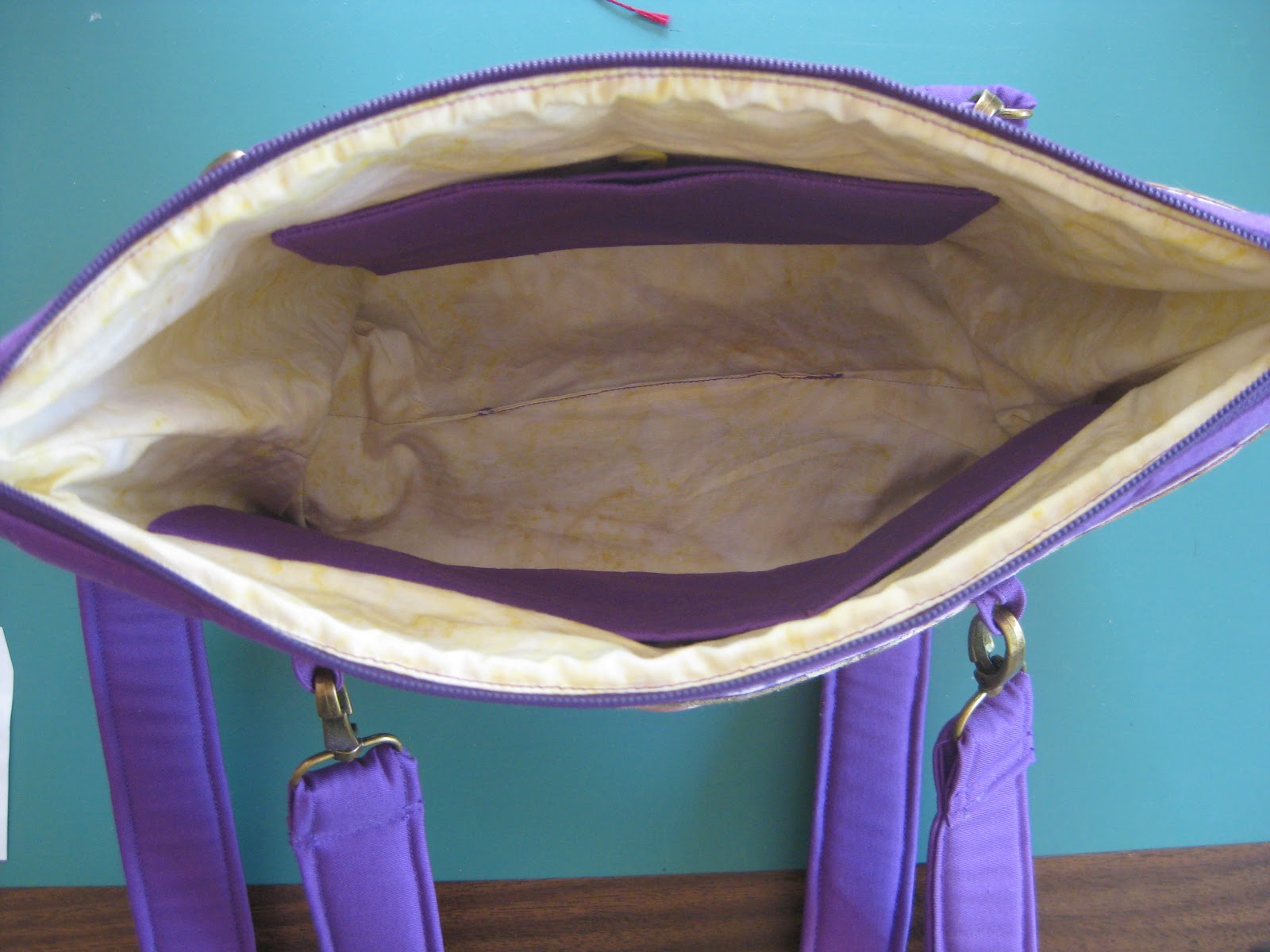 What projects have YOU finished lately?