So we're taking a break from our usual Work in Progress Wednesdays for the next few weeks to share some of the highlights from our sixth annual trip to the American Quilter's Society Paducah Quilt Show. The Paducah show is the biggest of the AQS shows, and so far it's our favorite. We love the people, the city, the energy, the food, the vendors and of course the show itself! We're hoping to share some of our favorite memories of the 2014 AQS Paducah Show with you here!
JP's Bar and Grill. We like going here for both lunch and dinner, and usually get their Greek Salad with either chicken or salmon at least once. Please also note our color coded schedule on the table. More about that in a future Paducah recap post. 🙂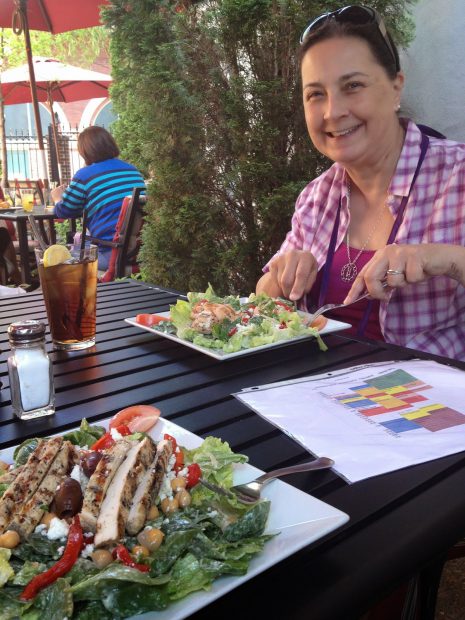 Swirls Frozen Yogurt. This was the first year that we saw them at the show and we sure hope they'll be back. The coconut frozen yogurt with a pile of toppings was the perfect treat to sit and share after a long day at the show.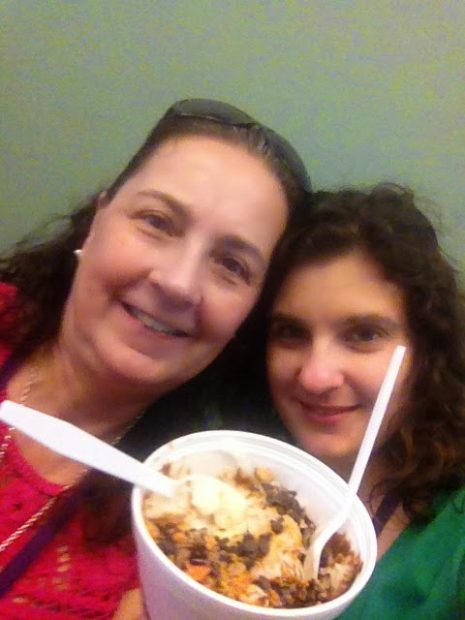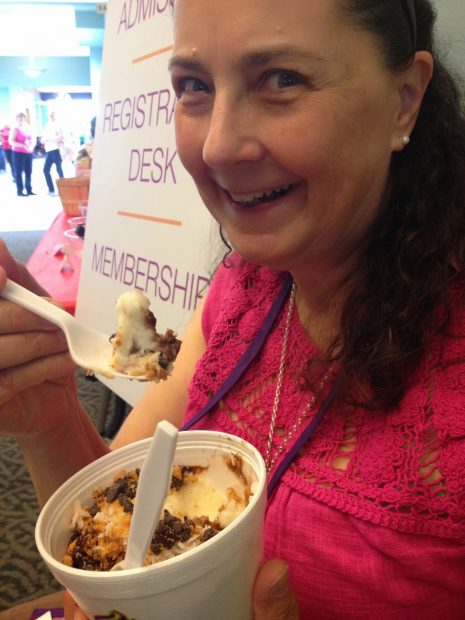 Tribeca. This restaurant is just a few doors down from JP's Bar and Grill and is actually owned by the same people. We learned (the hard way) last year, that it's important to make dinner reservations at the downtown restaurants during Quilt Week. We fortified with yummy food an drink before moving on to our evening activities.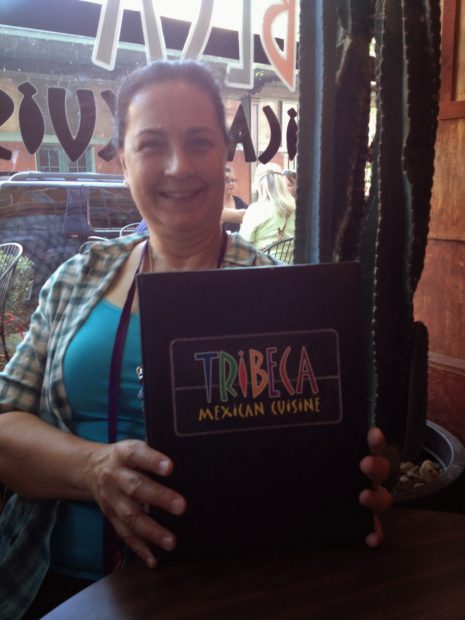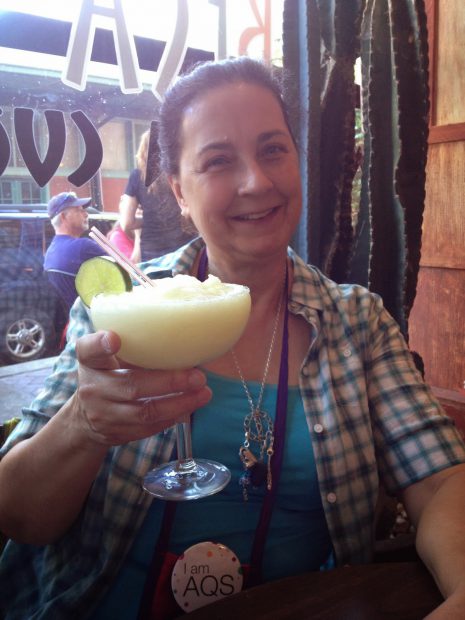 And last, but far from least, the traditional Strawberry Shortcake sold by a local Boy Scout troop. We always get "The Works," which includes shortcake, vanilla ice cream, strawberries and whipped cream. And yes, we count this as a "meal" not a "snack."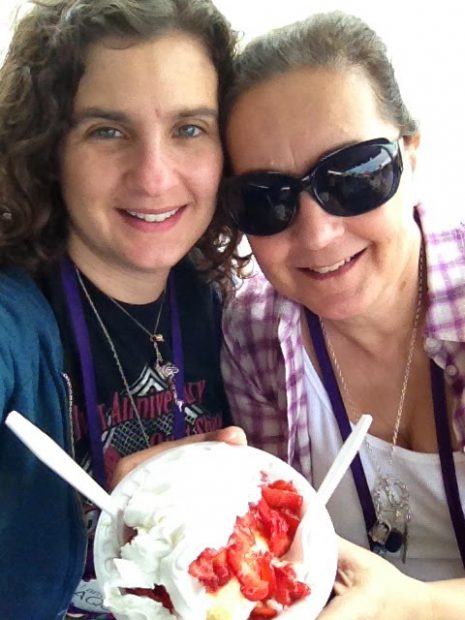 Are there things from our Paducah adventure that you'd like to hear about? Let us know in the comments!