This week for Work in Progress Wednesday we're brining you another flimsy form mom's stash. This one is another mystery quilt, this time from McCalls Quilting, January-June 2012.
It's fun because it features a large floral print as the center of one of the blocks, but then also has open spaces in the other blocks where a floral design could be quilted. Using large-print fabrics can sometimes be challenging, and I just love how Mom incorporated this one. You can still see a lot of the print, but it's also not detracting from the entire quilt top.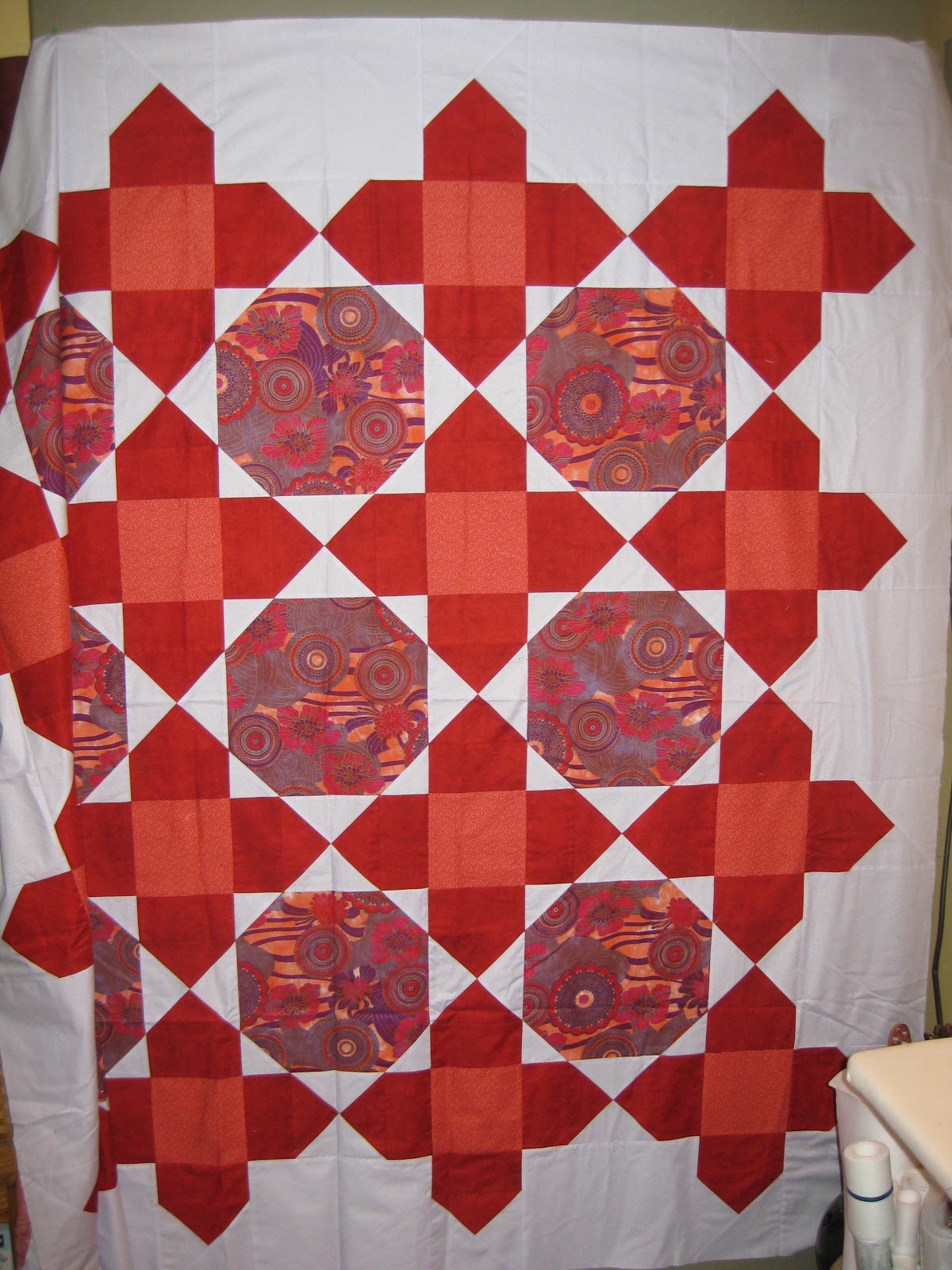 I'm also pretty excited about Mom's decision to use the coral floral print for the binding. It's so fun when bindings have a pattern that gives the edge of the quilt a fun pattern.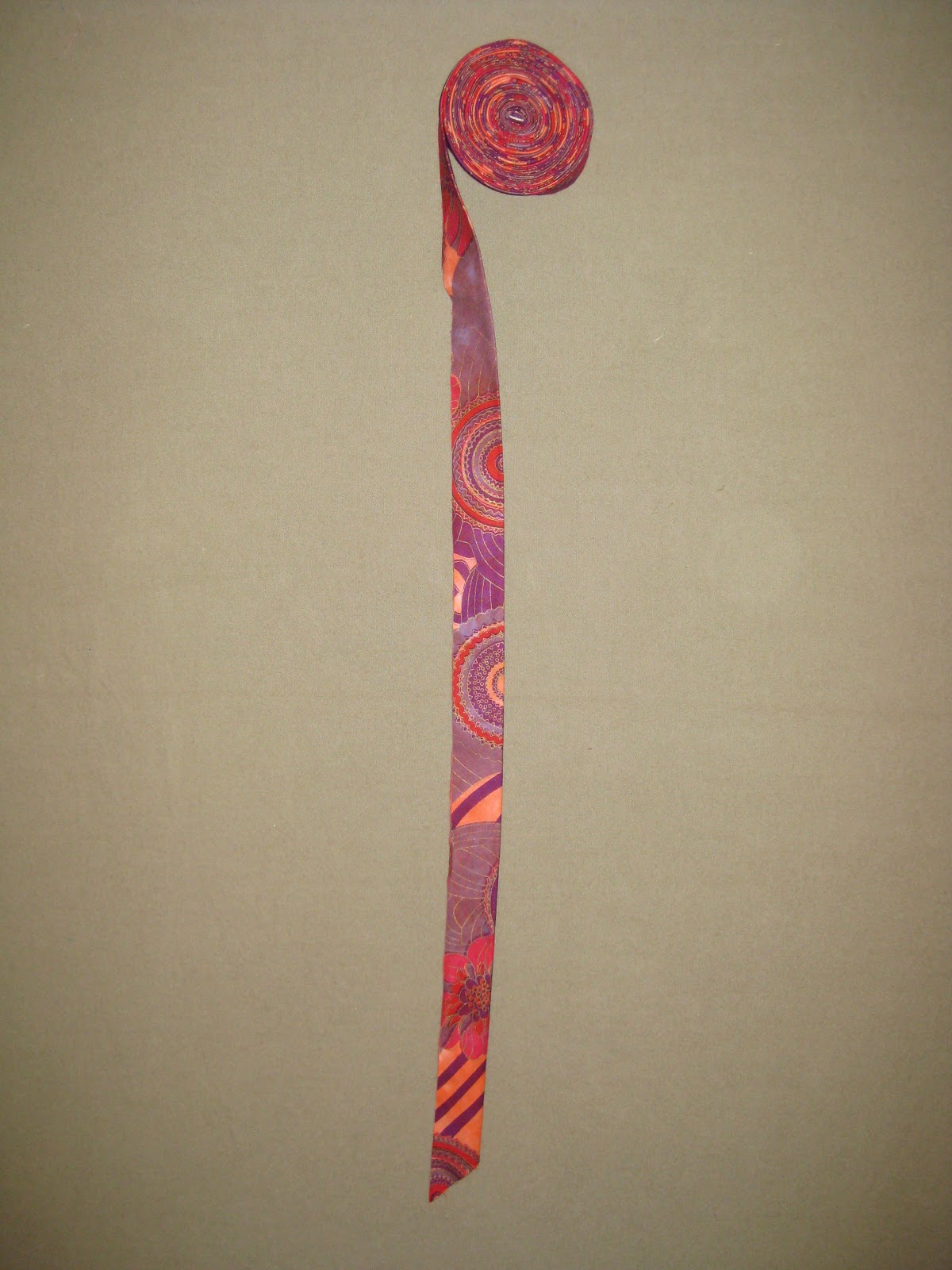 What have you been working on lately?