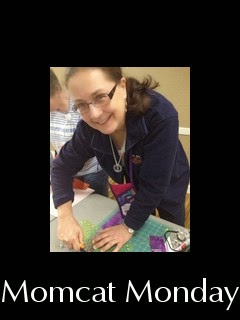 Finding a way to easily store a variety of threads can be a challenge.  I like the Art Bin system for storing the Isacord thread, which I use for machine quilting.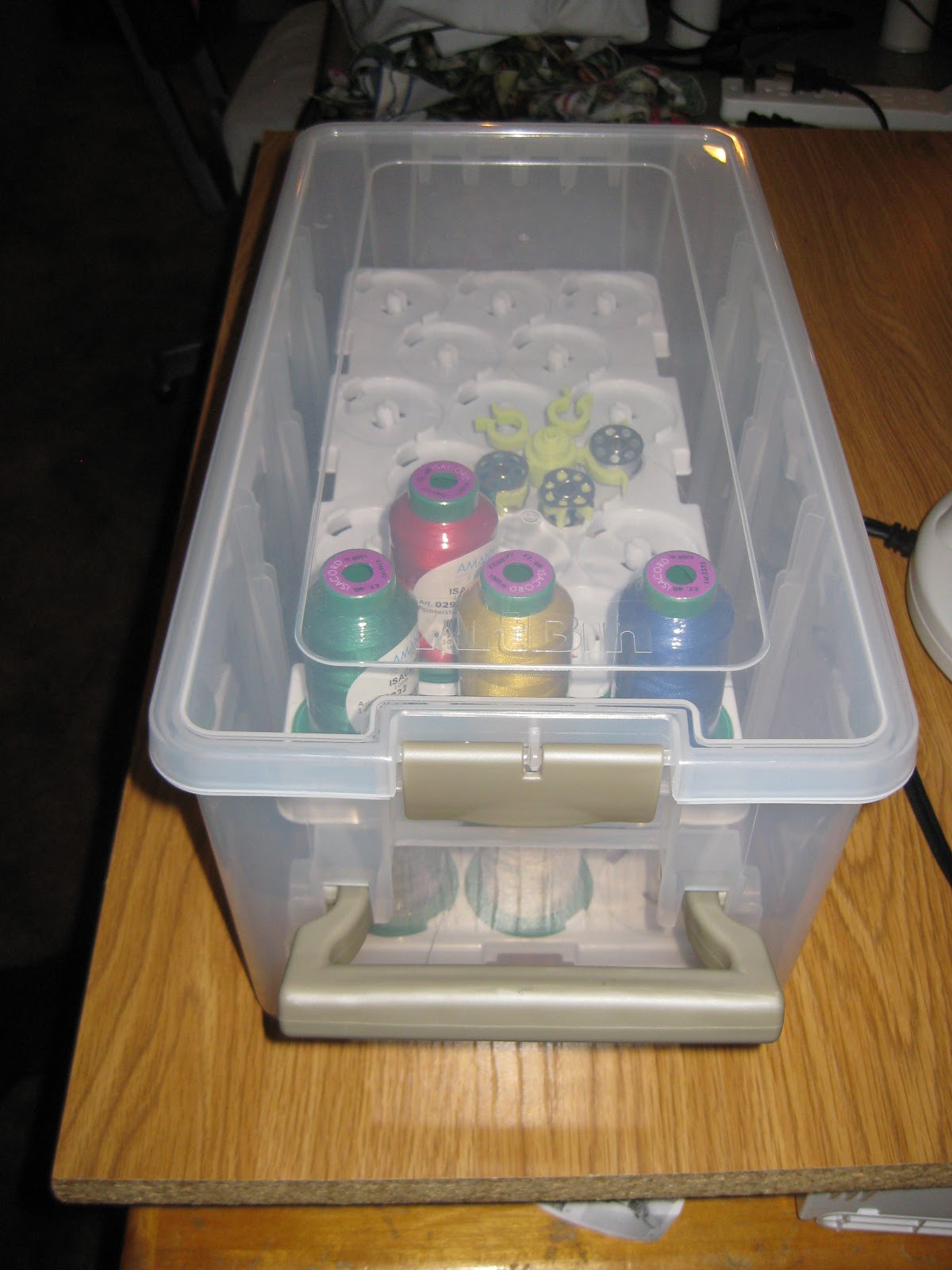 The thread snaps into a base, can be double stacked, and is protected from dust with the snap closure.  It's also easy to transport with my machine to different locations.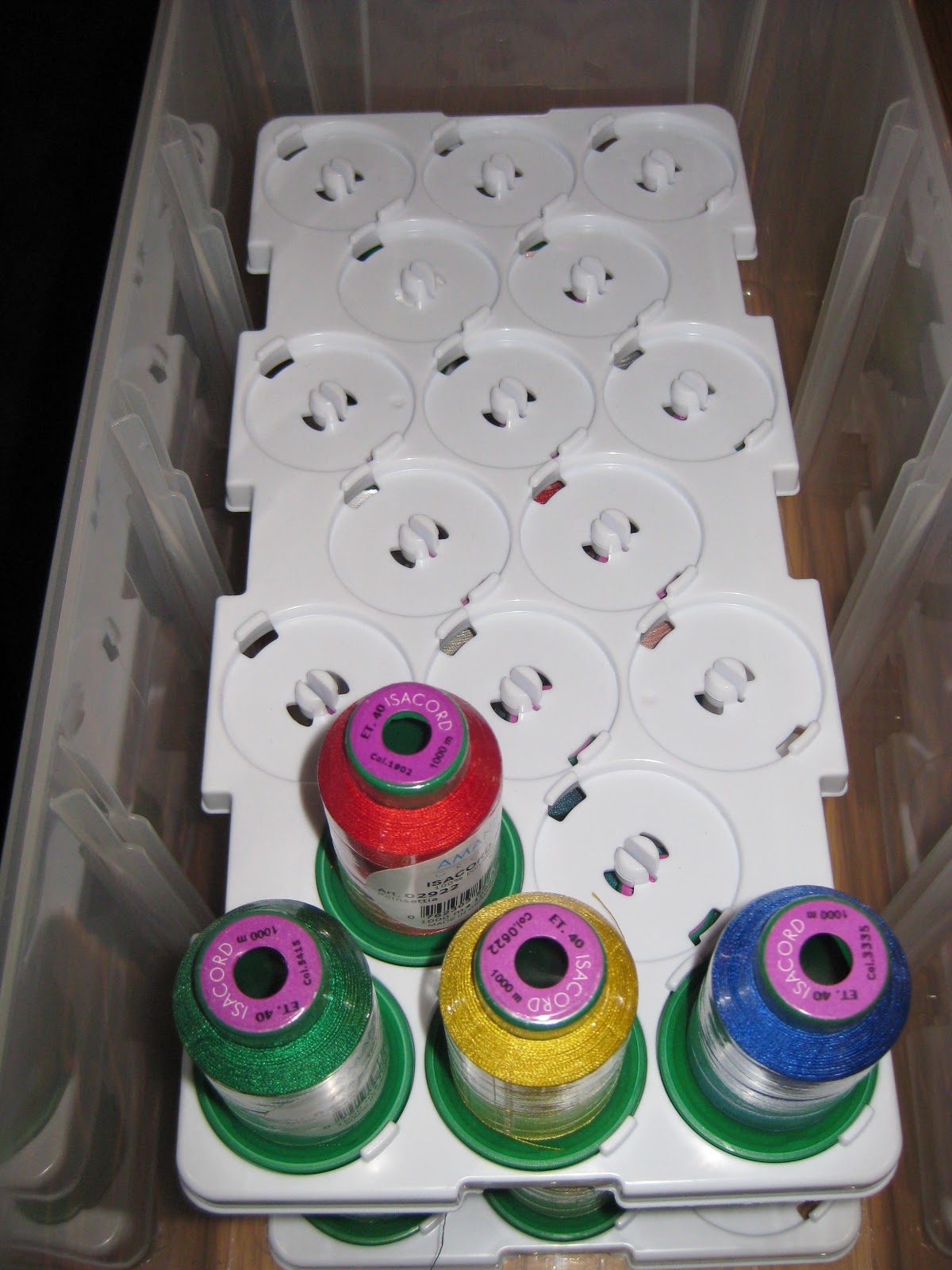 The spools of  threads not only stay in place should the box be dropped (not that I have ever dropped a boxful of thread, LOL) but are easily visible to select the color I want.