It's been pretty quiet over on the blog front here, and in part that is due to receiving this lovely package in the mail from our editor at the American Quilters's Society!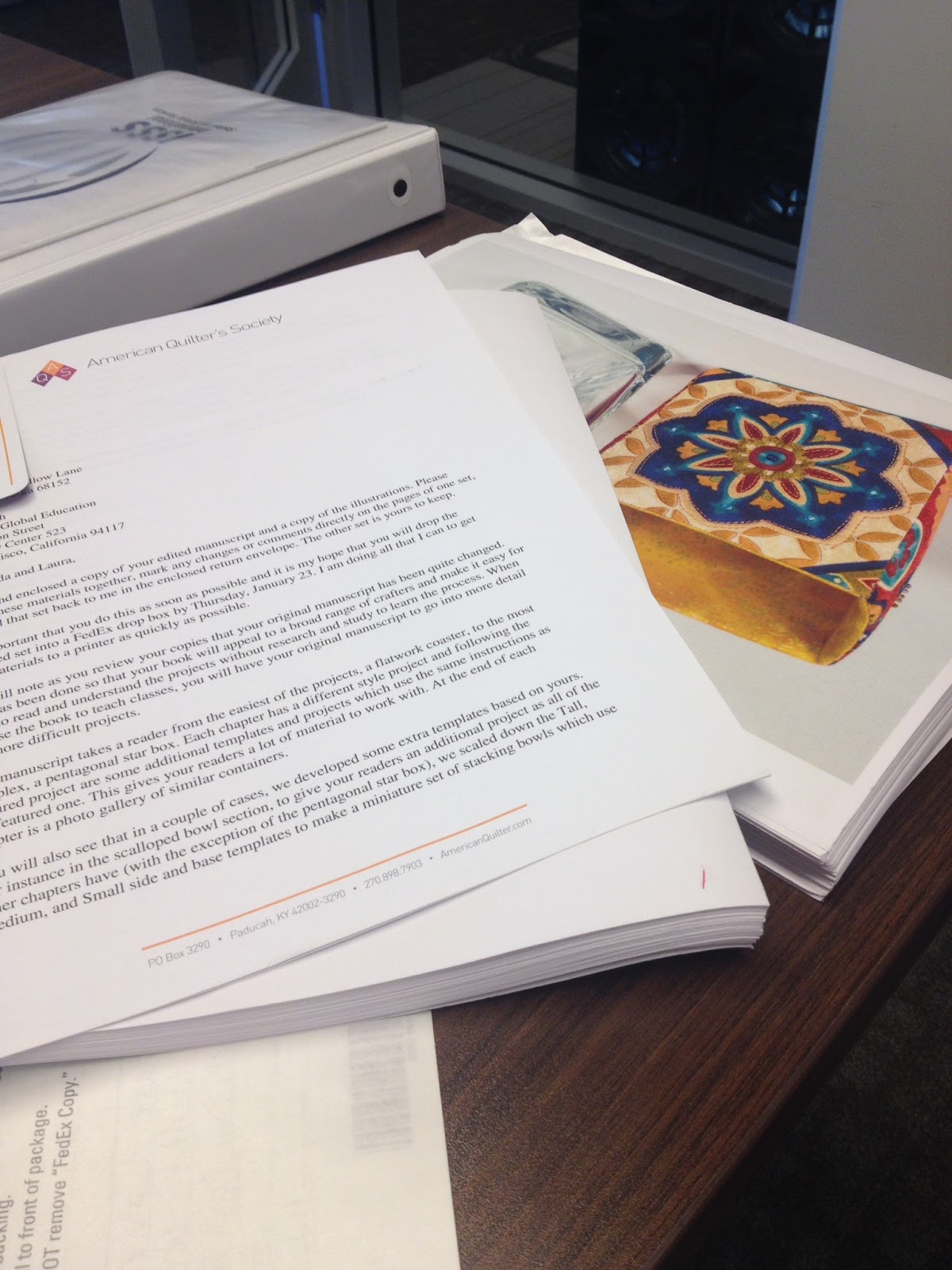 As we've said already, there has been A LOT of learning about how the publishing industry works as we've gone through this process. The papers on the left are the actual text of the book, and the stack on the right are the photographs and diagrams that will be inserted at various points throughout. We're just about ready to send it back to AQS with our corrections and edits.
Next up will be the final (eek!) proof!
Join the newsletter