So Mom has always had a large (and ever-growing!) collection of scissors and rotary cutters. Growing up, the number one rule was that NO ONE (not even Dad) touched Mom's fabric scissors without permission. I didn't really understand why she needed so many scissors and rotary cutters until I started quilting much more regularly. Turns out, different sized tools do different jobs! Duh!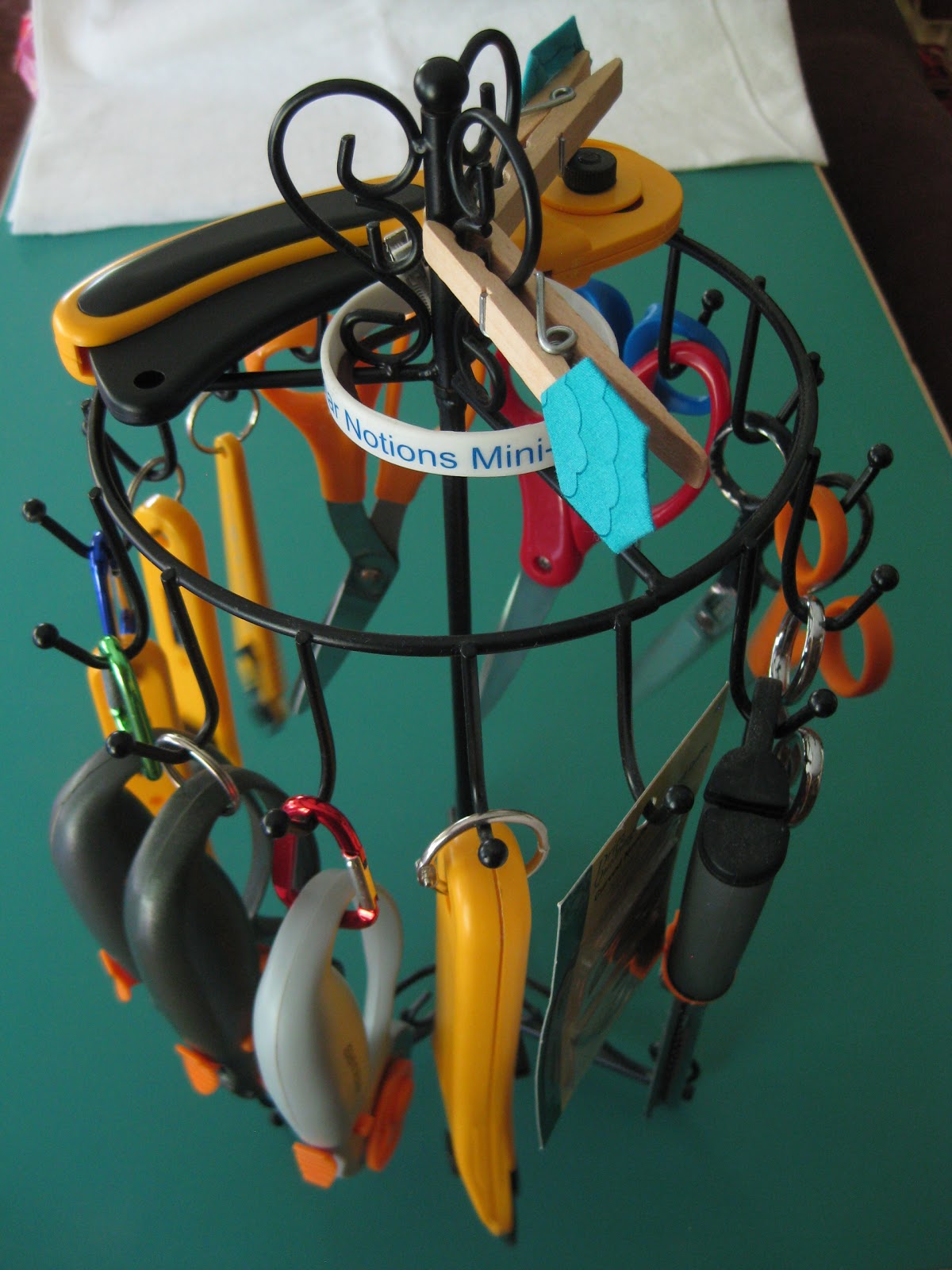 Her storage solution for these scissors and rotary cutters has varied over the years, but now she uses this jewelry rack that she picked up cheaply at TJ Maxx. Conveniently, she also got me one but in pink! The top circle with the hooks rotates, so it's easy to spin and pick up the tool that you  need. For tools that have small handles or just a hole in the handle (rotary cutters), she uses a small carabiner to hang the tool with.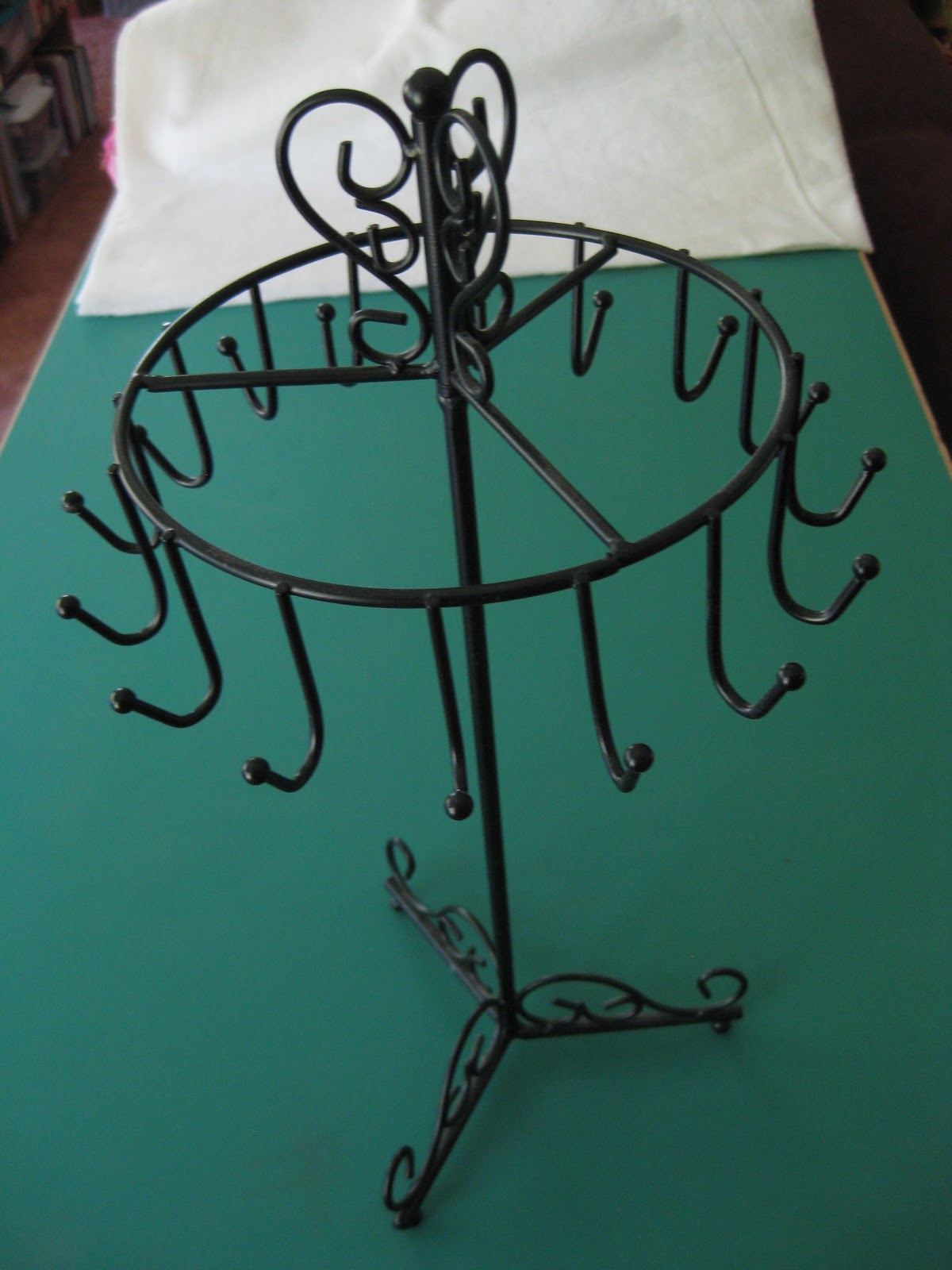 I definitely like storing my tools this way. The jewelry rack is pretty stable and the tools look rather cute hanging from it, not to mention it's super easy to find and grab what I need!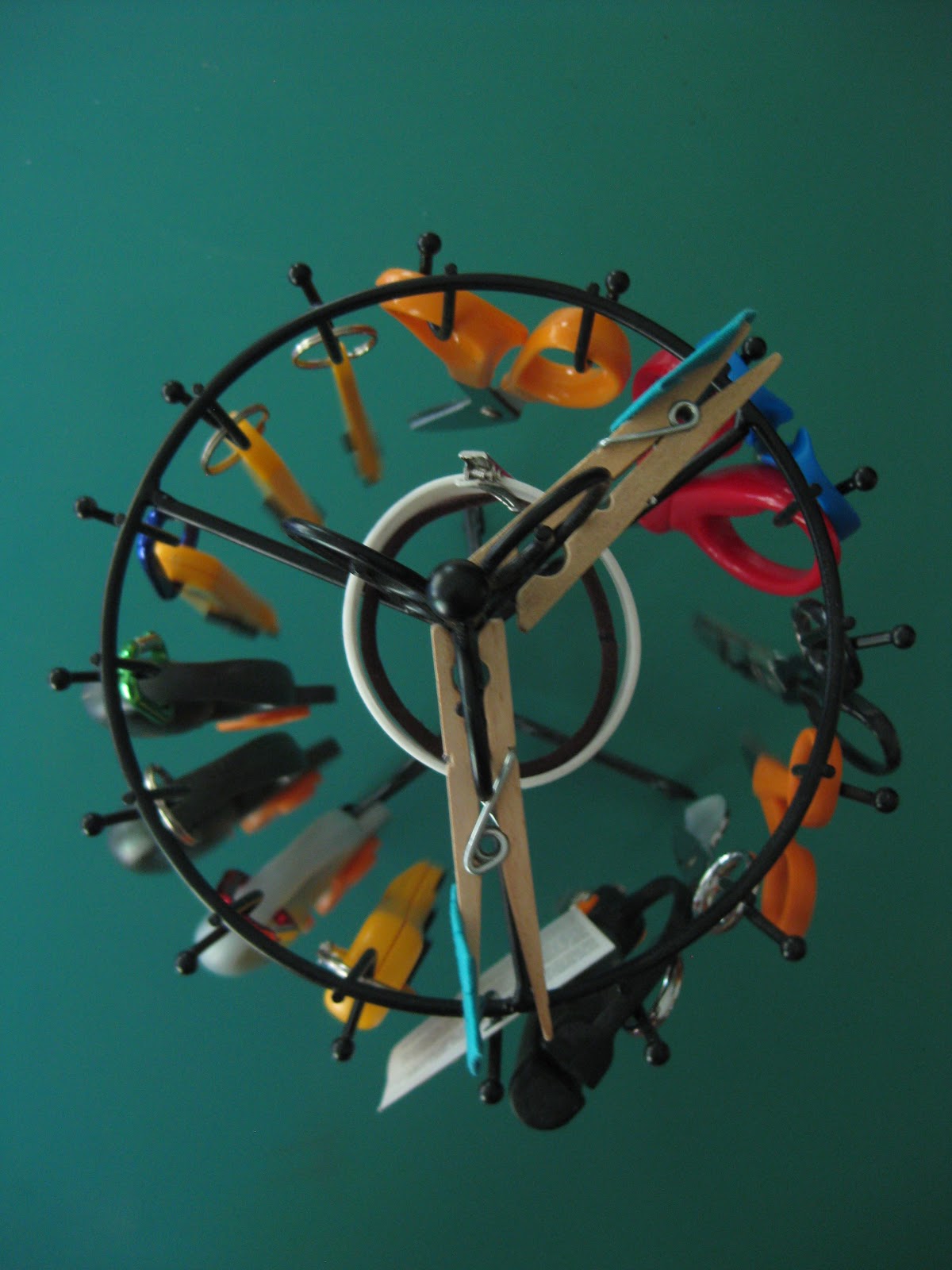 How do you store your scissors and rotary cutters?