Last year for Christmas, Dad (at my suggestion!) purchased a Longarm Quilting class for Mom at A Quilting Place in Omaha. We'd both tried Longarm machines at various American Quilter's Society shows, but had never actually tried it outside of a show.
This class covered set-up, threading, quilting and tear down on an
APQS Millennium
machine. Taking the class was great for Mom, as now she can rent time on the machines to go in and work on some of those Works in Progress that just need quilting. If she has any questions or problems , the store owner Jackie is there to help!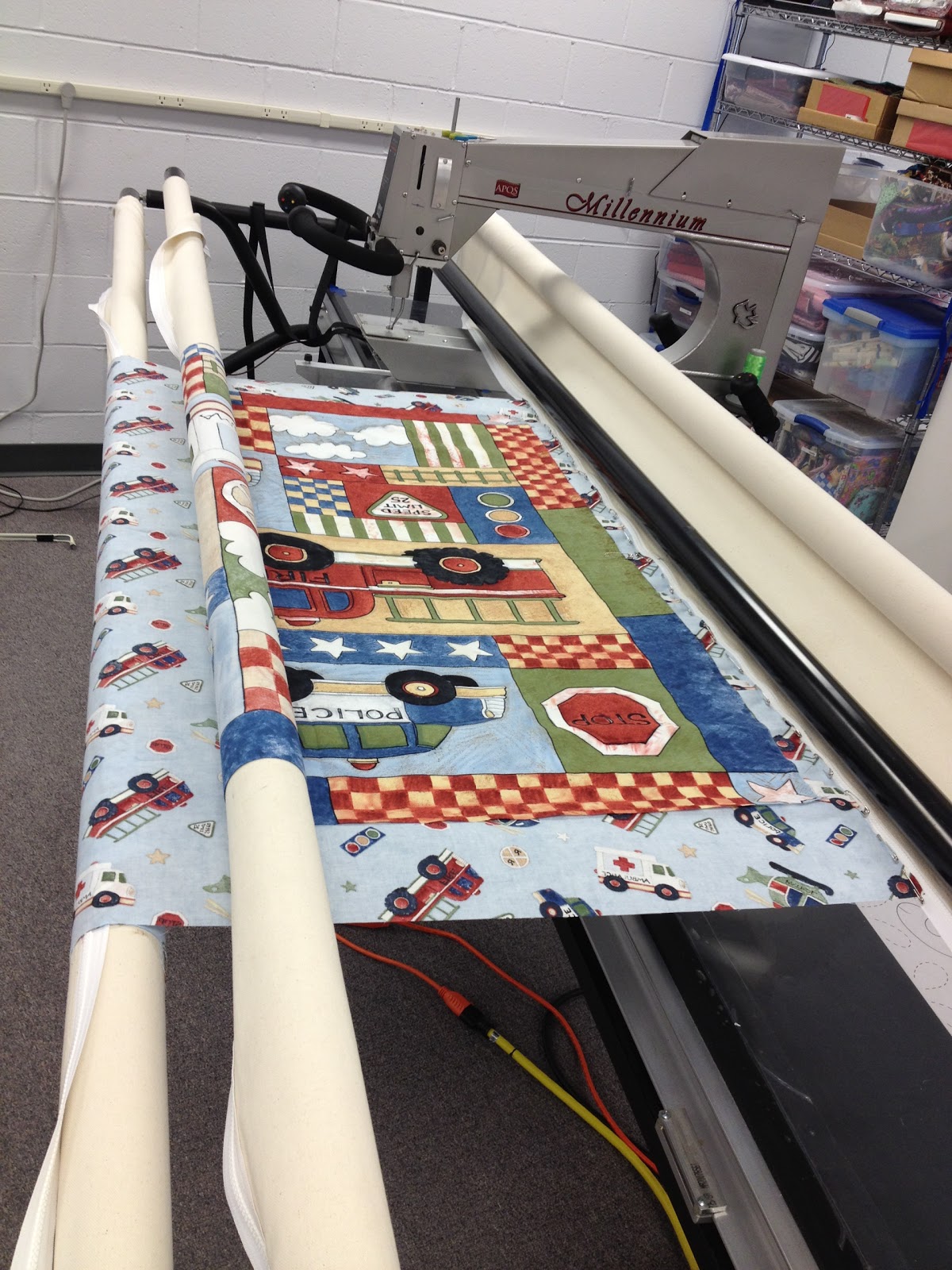 Up close and personal with Mom's quilting!