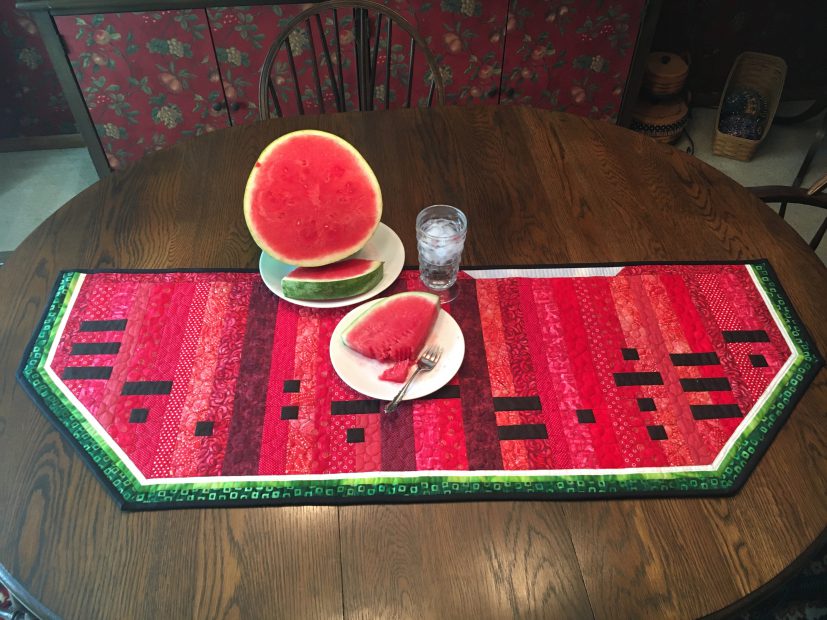 Summer has arrived! We're looking forward to long hot days by the pool, with a glass of iced tea in one hand, and a slice of juicy watermelon in the other!
That slice of refreshing melon is the inspiration for our newest Secret Message pattern!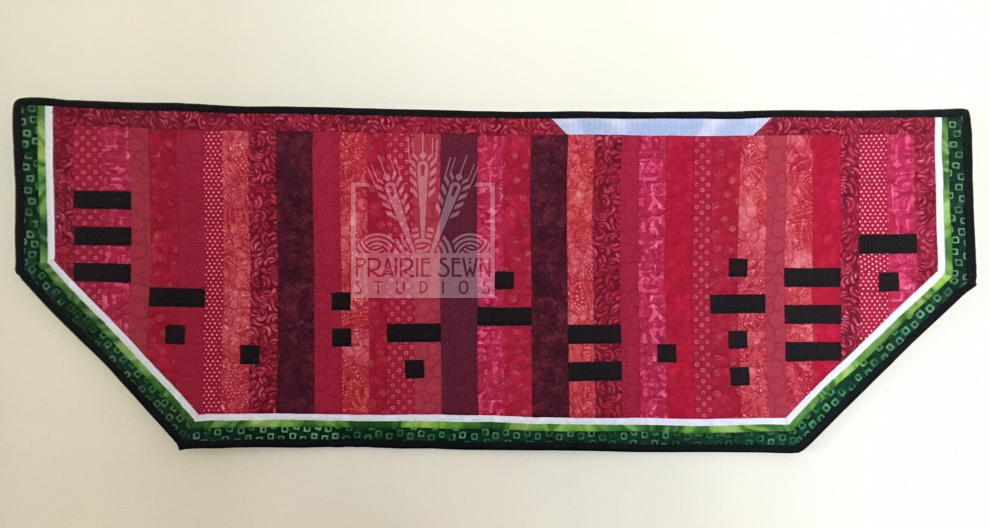 Add a splash of juicy goodness to your summer with this fun wall-hanging or table topper showing a slice of melon with a secret message hidden in the seeds. Hang it on your wall or use it as a table topper, and then see if guests to your home can decode the secret message!
Ready to grab the pattern and start sewing your slice of summer fun? 🍉Purchase the pattern and download the PDF from our Etsy Shop to start sewing right away!
About The Pattern
This project finishes at 52″ x 19″, and is designed with advanced beginners in mind. The majority of this piece is straight piecing, with mitering for the rind borders. The pattern includes step-by-step photos to help you with each step of the cutting and piecing process. Make it with a single fabric for the watermelon flesh, or use a variety of reds for a scrappy look!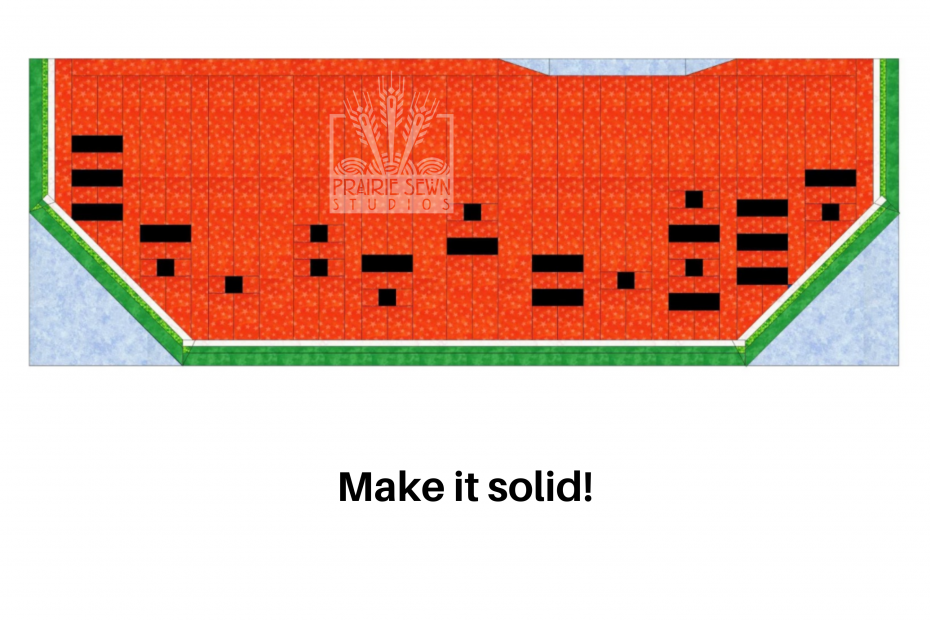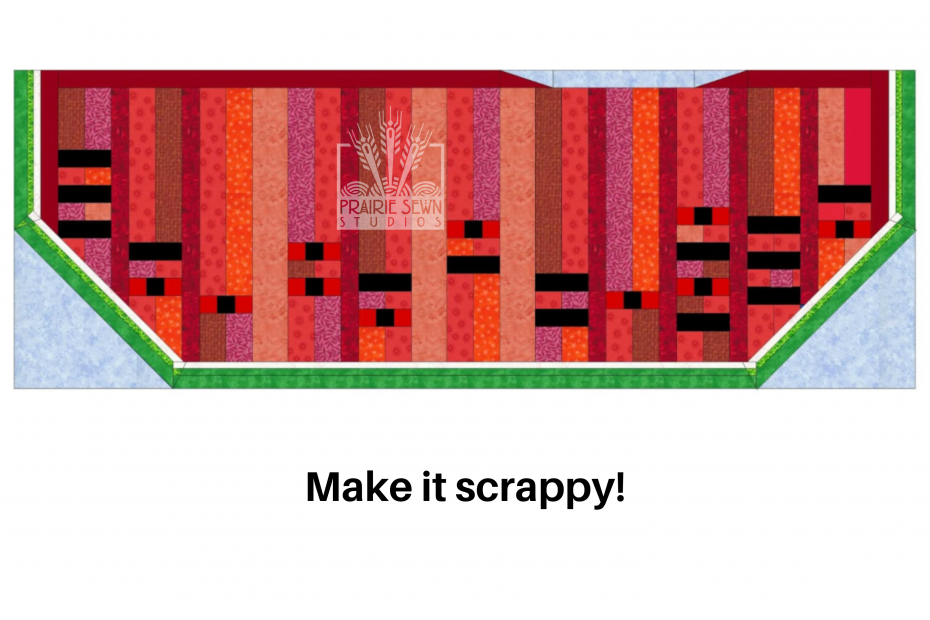 Supply List
This project can be either made with yardage or with scraps. If using scraps, additional fabric may be required since you won't be strip cutting your fabric.
Red – 1 yard
Light Blue – 1/8 yard
Black – 1/8 yard
Dark Green – 1/8 yard
Medium Green – 1/8 yard
White – 1/8 yard
Binding – 1/3 yard (straight binding using Width of Fabric)
Backing – 1- 3/4 yards
Batting – 58″ x 25″
Thanks to Our Amazing Pattern Testers!
A lot of hard work goes into designing and writing a quilt pattern! We are beyond grateful that we have a pool of pattern testers to help us make sure each new pattern we publish is tip-top.
Our biggest thanks to our pattern testers for One In A Melon:
Grace Bryson
Kathleen McCully
Want to be added to our email list of pattern testers? Sign up here! We send out a new email for each project, so that testers can decide which patterns and timelines fit their schedules. Testers receive a copy of the final pattern and a gift card as a token of appreciation for their effort!
Join the newsletter