Written by Laura Chaney, daughter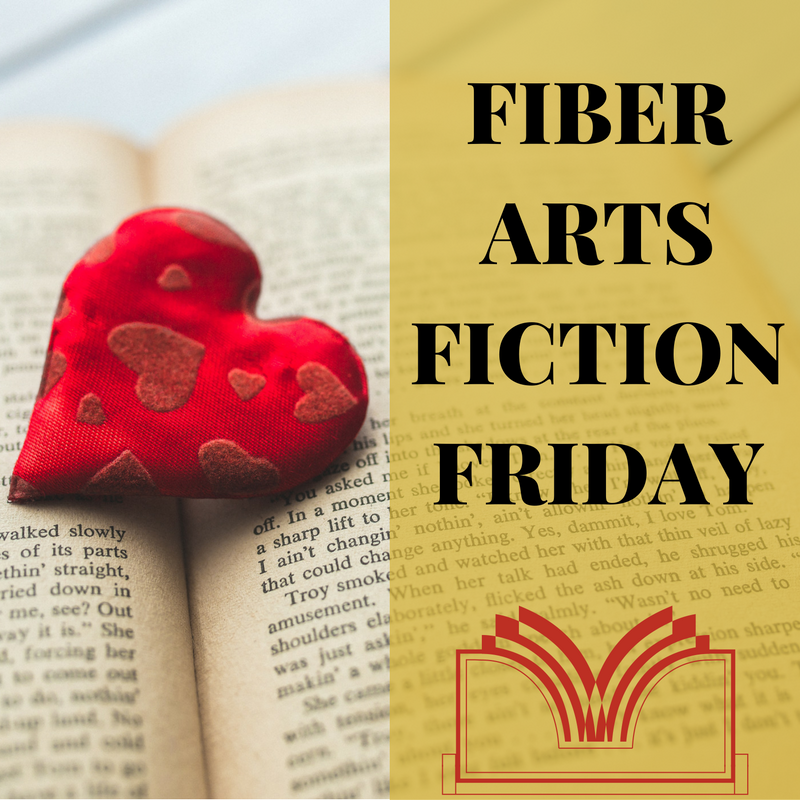 Today we're super excited to share a new series that we'll kick off next Friday.
As a child, my parents had to implement a "No reading before school" policy, after a few too many times of me not being ready to head off to school because I'd had my nose buried in a book for too long! Reading was a big deal in our household growing up, and it's a pleasure that's stuck with me through the years.
As an adult, I was super excited when I discovered that there was a whole literary world of fiction books that have a fiber arts bent to them. Quilting fiction! Knitting fiction! Embroidery fiction! I'm always on the lookout for a new author or book who sees the fiber art community as the perfect setting for a narrative.
Fiber Arts Fiction Friday will feature a fiction book that has any kind of fiber or textile arts as an integral part or setting for the book. We'll give a brief synopsis (no spoilers!), a link to the book on Amazon (<–affiliate links help support Prairie Sewn Studios) and information on how to find out more about the author and their work.
Additionally, a curated list will be maintained on our Fiber Arts Fiction page so you can easily find and explore other fiber arts fiction. Although we've read most of the books on this list, the only ones we'll pinky swear to are the ones we feature on Fiber Arts Fiction Friday.
Next Friday we'll feature our first book, A Single Thread by Marie Bostwick! This book holds a special place in my heart, as I read the book and then got to meet the author during a really difficult time in my life. I love it so much that I grabbed another copy to give away to one of our readers, so be sure to come back next Friday to enter the giveaway.
Have a book that we need to add to our list? Leave your suggestions for other books and authors in the comments or email them to contact@prairiesewnstudios.com.