Written by Laura Chaney, daughter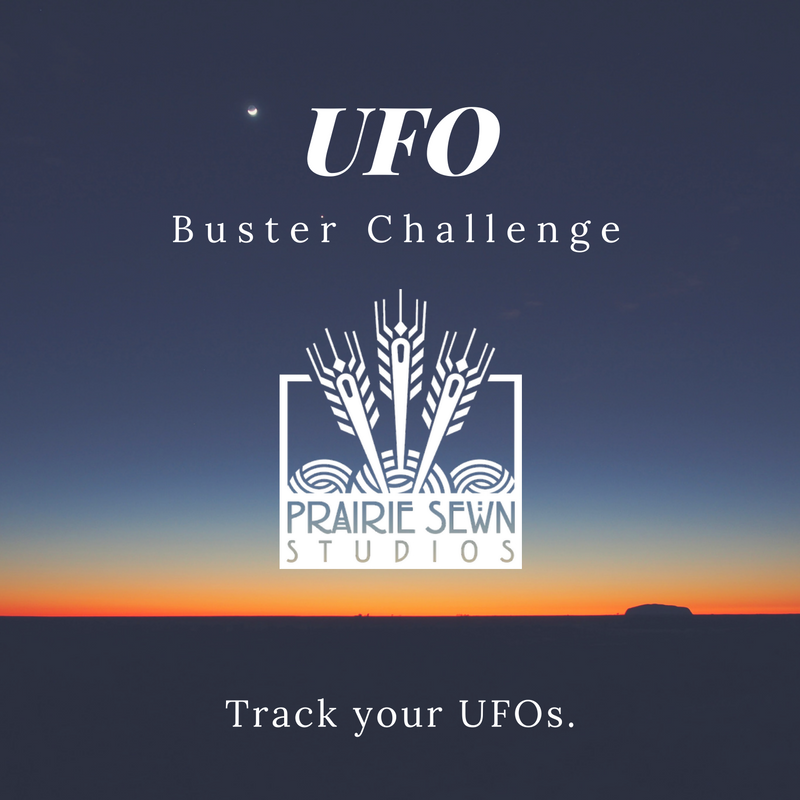 You've gathered up your UFOs and narrowed your pile down to the ones that you want to finish in some way, either as the original project or with a creative transformation. Depending on how many are in your pile (and there's no judging here!), you might be feeling overwhelmed with all of the work ahead of you. These next posts will help you organize your UFOs and make a plan of attack for choosing the next project to focus on and getting some sewing done!
There are two kinds of tracking that are important to our UFOs: tracking all of the projects that you're working on and tracking the progress on each individual project.
Tracking All the Projects
Here at Prairie Sewn Studios, we are list making people. Making lists of things helps you feel more organized and creates a sense of order from what may feel like a void of chaos. While this is slightly melodramatic, we truly do make lists to help us keep our lives organized. You have your UFOs in a pile and all you need to do is write them all down in a list. There's no right or wrong method to do this, just find one that works for you.
Some ideas:
Our UFO Buster Challenge Workbook (get it for free below!)
Excel or Google Sheet
Paper and pen
Printable Planner Pages
White Board
Post-It note stuck to the side of your sewing machine
Project management software, such as Trello
A notebook or journal that you've been "saving" for a special occasion
Send yourself an email
Tracking Individual Progress on a Project
Tracking your progress on individual projects isn't something that you necessarily have to do, but something that we think is a good idea. You can track this information either on an individual project page, or on a single spreadsheet listing all of your projects and the steps to complete each one. Really want to be organized? Use a single spreadsheet to track where you are for the basic steps for all of your projects in one place, then use an individual project page/printout for each individual project for all of the more specialized information and any notes you make about the project. Think of this step like a project notebook, instead of just a tracker.
While every project may not have the exact same steps, many will have steps that are similar regardless of the project type. Here are a few steps and pieces of information to consider tracking. Remember that there's no right or wrong way to do this, but instead an opportunity to explore and figure out what works best for you.
Project name
Intended recipient
Pattern name
Pattern location, if it's in a magazine or book
Dimensions
Date started
Project stages

Designing
Cutting
Piecing
Preparing for finishing
Quilting
Binding/Hanging sleeve
Label
Photograph

Fabric swatches
Project notes
UFO Buster Challenge Assignment
Create a list of all of the UFOs that you're going to finish in some capacity, either as the original project or a creative transformation.
Extra Credit: Track your various stages for the projects on an excel sheet or project sheet!
Have you downloaded our UFO Challenge Workbook? If not, sign up below to get instant access to this printable workbook that can help you attack your UFOs!
Looking for other posts in the UFO Buster Challenge?
January 23: Organize Your UFOs
January 30: Make a Plan of Attack for your UFOs
February 6: Find Time for your UFOs
February 13: Don't UFO alone!
February 20: UFO Buster Challenge Link-Up and Drawing
Join the newsletter