Written by Laura Chaney, daughter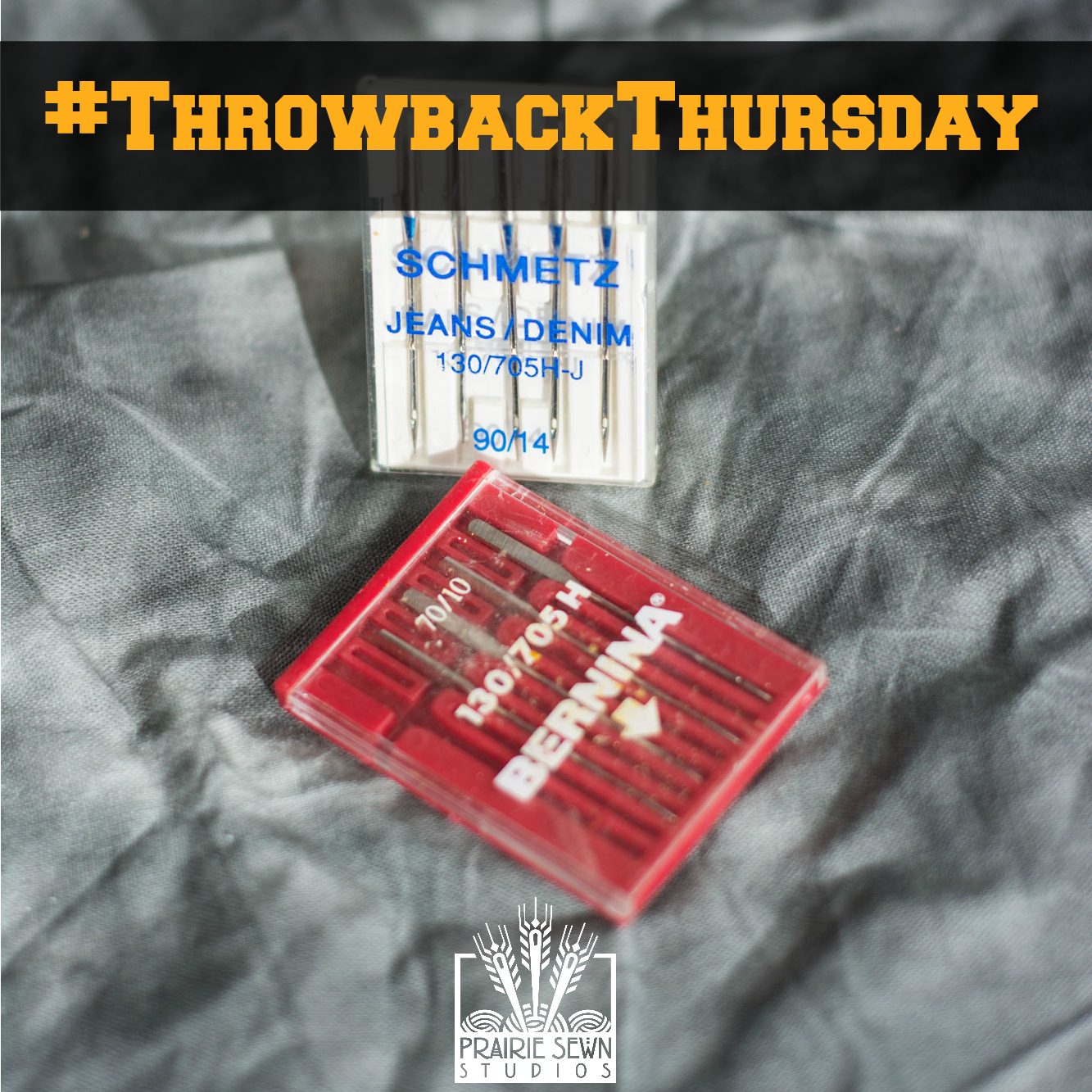 This post is part of our Quilter's Tool Chest where we share our favorite quilting notions, tools and gadgets.
Last week we talked about the value of a reliable sewing machine that can do (at least) both zig-zag and straight stitches. In addition to the machine itself, it's also important to use good quality sewing machine needles.
Although small, sewing machine needles are one of the mightiest parts of the sewing machine. Using a good quality needle that's the right type for the project your working on can make the difference between a joyful sewing experience and wanting to gouge your eyes out with the needle in question.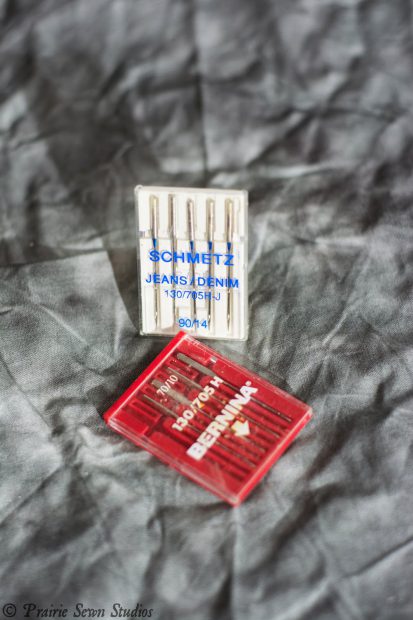 For quilting with cotton quilting fabrics you'll want to use a Universal needle. If you're sewing a specialty fabric, you'll want to use the needles that corresponds with that fabric type. Examples include Denim (shown above), Stretch, Jersey, Quilting and Suede. It's also important to use a reliable needle that works with your individual sewing machine. You can often find needles made specifically for your machine type (as the Bernina ones above), but Schmetz is another solid brand.
Needles are one of the cheapest and yet most important sewing notions out there. They generally have a lifespan of 6-8 hours of sewing time, but that could change depending on your fabric and stitching type. Whenever my machine is acting cranky, the very first thing I do is change the needle and completely rethread my machine. Many times that clears up whatever the problem is and I can keep on stitching.
All product links are Amazon affiliate links which help support Prairie Sewn Studios. No additional compensation was provided for this post, just sharing some products we love to use to sew, craft and quilt!

This content was originally published on Prairie Sewn Studios on March 16, 2015, and is being reproduced here for Throwback Thursday. #TBT