Written by Linda Chaney, mother

My friend and I loved "Mr. Bones" the first time we saw him and decided to make a lap size quilt using the panel and accompanying border print. The panel is Chillingsworth created by Echo Park Paper Co. for Andover Fabrics (andoverfabrics.com).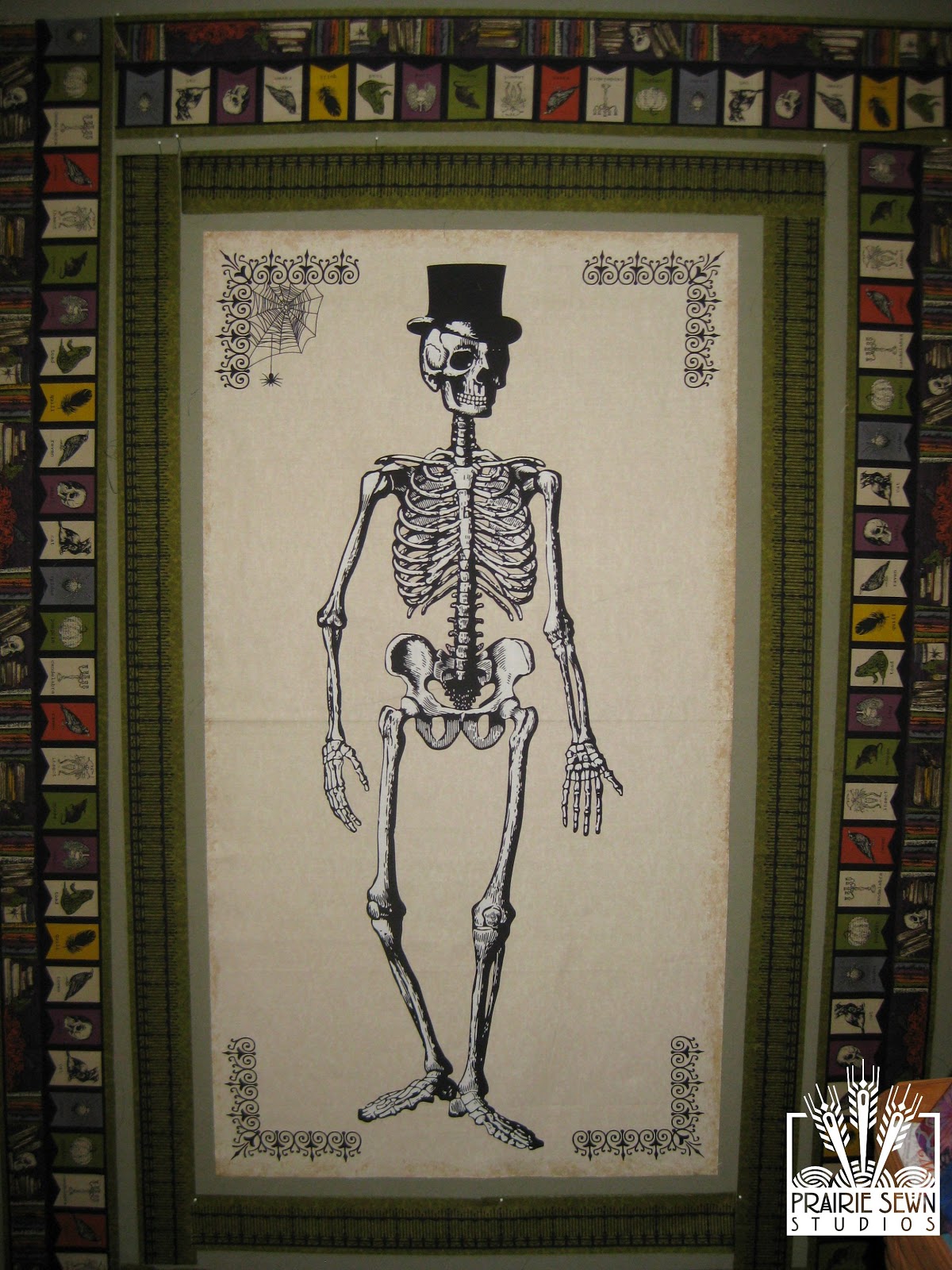 Mr. Bones will be surrounded by a series of borders:  First,  an inch black border; second,  the fence to keep Mr. Bones in; third, another black border, about 1 to 1-1/4 inches wide; fourth, flags and books border; fifth, another black border about 1-1/4 to 1-1/2 inches wide; and finally, a wedge shaped border with varying halloween prints.  The quilt will be bound in black.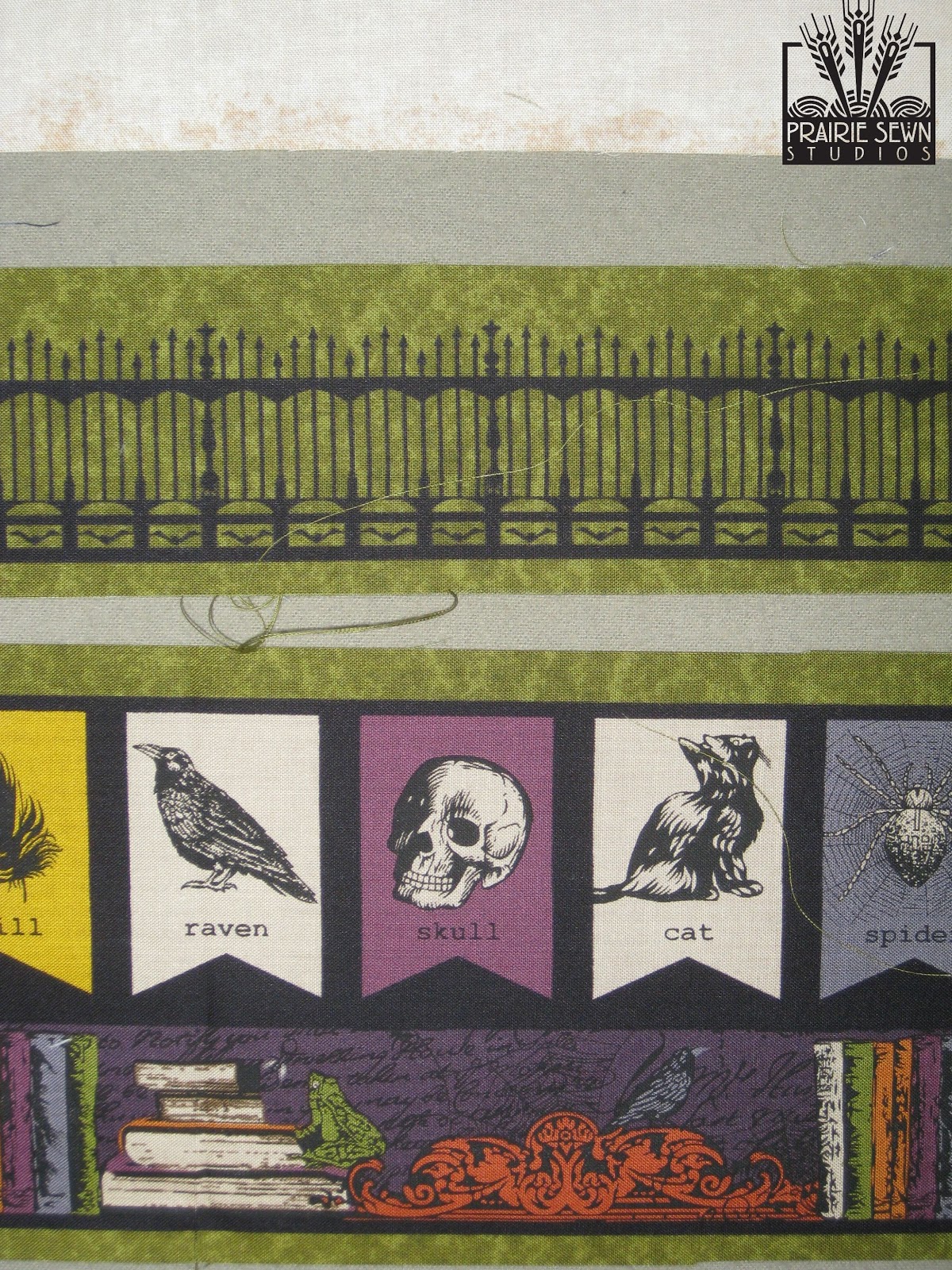 The center panel and two of the three borders have been cut. It was a snap to cut the two borders; however, Mr. Bones himself was a bit trickier.  Now to cut the fabric for the remaining borders!  The hope – to have Mr. Bones completed in time for Halloween!  Wish me luck!
Have YOU voted in this week's poll?
Have you tried English paper-piecing (EPP)?
Yes! I loved it!
Yes, and I hated it.
No, but I want to!
No, but I don't want to.