Written by Laura Chaney, daughter

Last week our poll question was about how you piece your quilt: hand, machine or both. Although I had expected machine piecing to win (as it did with 70% of the votes), I was a bit surprised that hand piecing on its own didn't get any votes! As I think about this more, though, I definitely fall in the "I love them both!" category, with my regular machine pieced quilting and my English Paper-Piecing by hand. So maybe this shouldn't have been so unexpected, after all!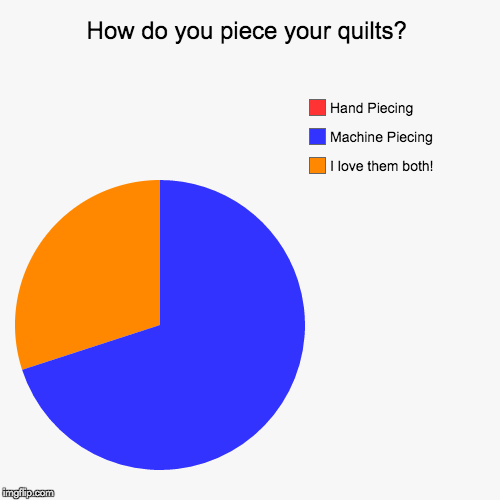 This week's poll is about what color of thread we choose when we're piecing a quilt block. I used to always try and match my thread to my fabric exactly, which could be a real challenge when working with a multi-color print! Looking back, I think this was just an excuse to buy all the different thread colors because I loved having them all lined up!
Now-a-days I tend to use a neutral thread, like a beige or grey, for everything. Although I have been known to just grab whatever is in my bobbin and use that if I'm too excited sew to wind a new bobbin.
Luckily, my obsession English Paper-Piecing and my love of making projects from Contain It! English Paper-Pieced Accessories means I still get to collect and use all of my pretty, colorful, matching threads!
When piecing a quilt block, do you match your threads to your fabric or use a neutral thread color?
Matching thread
Neutral thread
Whatever I have on hand or in my bobbin
And now, on to the link up!
Join the newsletter