Written by Laura Chaney, daughter
Oh Internet Friends, where is the love for solids?!? Given that solids were my "gateway fabric" into quilting, I'm just so surprise that not a single person chose solids, although 27% did refuse to make the choice between the two.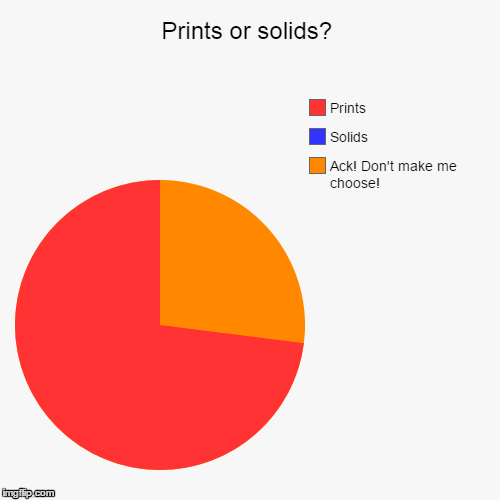 This week's poll is about piecing your quilts. Although I do most of my regular piecing by machine, many years ago I took class from Jinny Beyer on hand piecing. It was a super fun class, and I enjoyed one of the main points she made about how hand piecing allows you to take your sewing projects with you everywhere.
This is one of the reasons I love doing English Paper-Piecing and always pack my Yazzi kit with my never ending Grandmother's Flower Garden project in my bag when I travel. Now it's your turn! Weigh in below and share any other thoughts in the comments!
How do you piece your quilts?
Hand piecing
Machine piecing
It depends, I love them both!
And now on to the link-up!