Written by Linda Chaney, Mother

When Laura was home a few weeks ago working on her Chip wall-hanging the design caught my eye. I made a copy of the pattern for myself (the pattern includes written permission to do this) and spent some time down in my stash figuring out what might work well.
I went with a more monotone color scheme of greys, blacks and whites.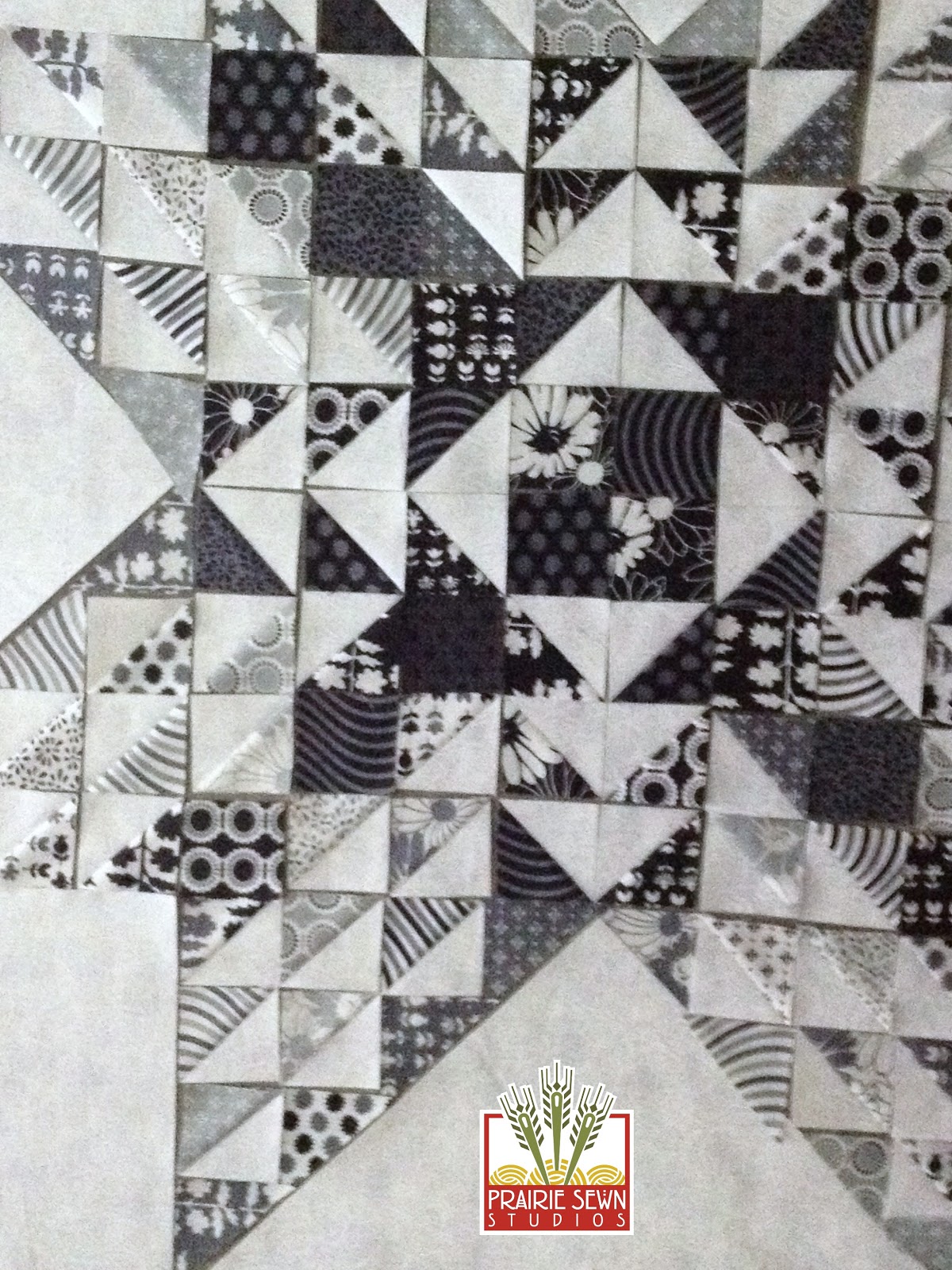 Of course, I'm never content making a pattern exactly as it is written so I had to change it up a little bit just to make it my own. Here's how I have it right now up on my design wall.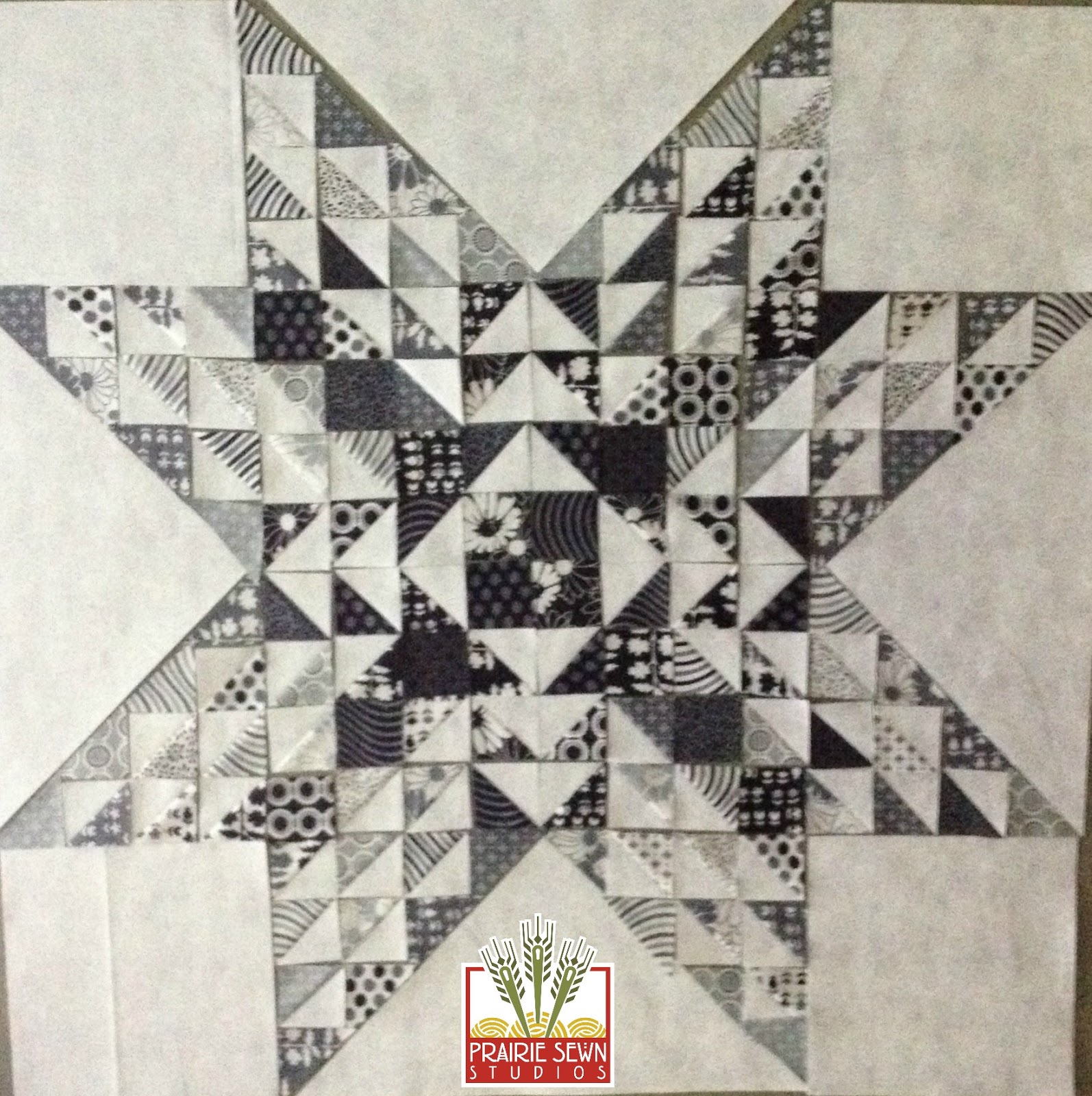 Love linking up? Be sure to join us each Friday for our Crafty Comment Karma link-up. Join in and check out the festiveness here! Linking up with Freshly Pieced and Sew Fresh Quilts!
Do you usually follow a pattern exactly, or do you make changes?