Written by Laura Chaney, Daughter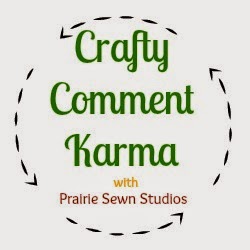 To kick off this week's Crafty Comment Karma link-up I'm sharing a few of the items I picked up in Paducah during Quilt Week! I'm not going to share every purchase, but just few of the places we visited and the things we picked up.
Let me start by saying that Mom and I have gotten MUCH better about not going overboard and being more selective about our purchases. We have not had a repeat of Quilt Week 2013 when we  (combined) ended up with 150 yards of fabric; and that's not even counting the non-fabric purchases.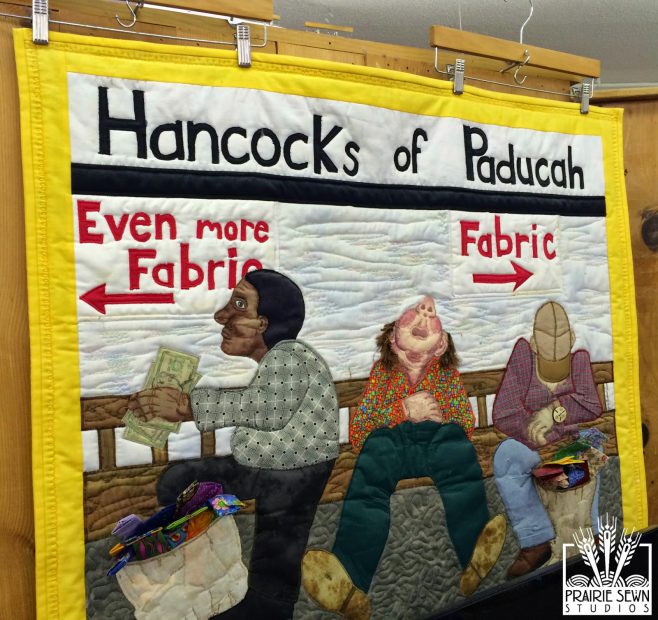 Our first stop each and every year is the amazing Hancock's of Paducah. This company has a huge store, and during quilt week they mark hundreds (thousands?) of bolts down to prices around $5-7/yard. There truly is something for everyone in this store.
It was also super nifty to see their professional cutting station in the back. A large portion of their business is through online orders so they have to be efficient and their cutting to get shipments out quickly.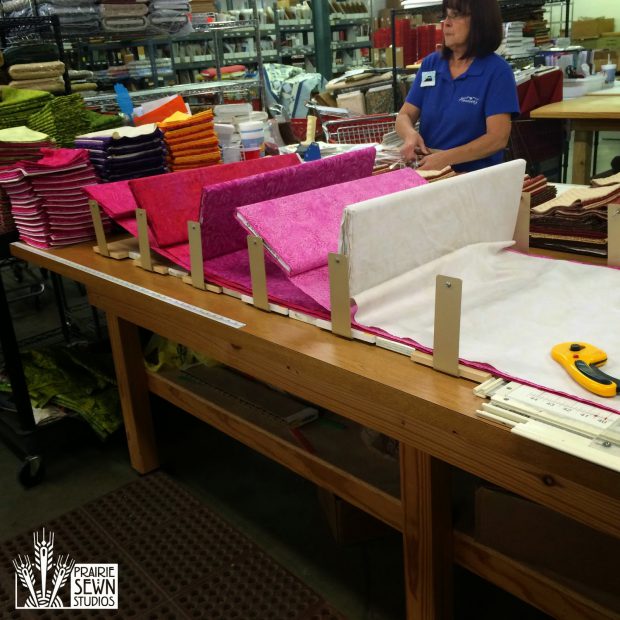 Since this is our seventh year of the Paducah show, I'd like to think that Mom and I have the Hancock's shopping experience down to an art.
We have three rules:
If you see it and even THINK you might want it you put it in the cart. Otherwise some other wise quilter will snatch it up!
You go through the fabric in your cart MULTIPLE times before going to get it measured or cut. You always end up with more than you need/want, and sometimes I've even grabbed multiple cuts of the same fabric and not even realized it.
You stop (to follow rule #2 and then check out) if you are feeling tired, hungry, anxious, grumpy, claustrophobic, frustrated or impatient. A huge warehouse with hundreds of excited quilters is NOT the place to be when you know you need a snack break.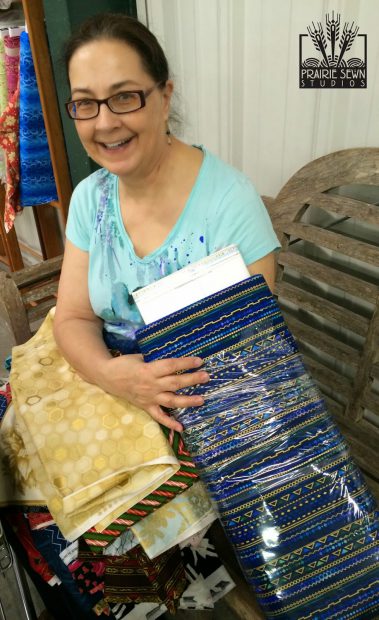 In addition to fabric, another thing we always seem to come home with is books! Again, we've gotten much better at not going overboard with every amazing pattern or quilt book that we see, but a few always seem to sneak into our bags.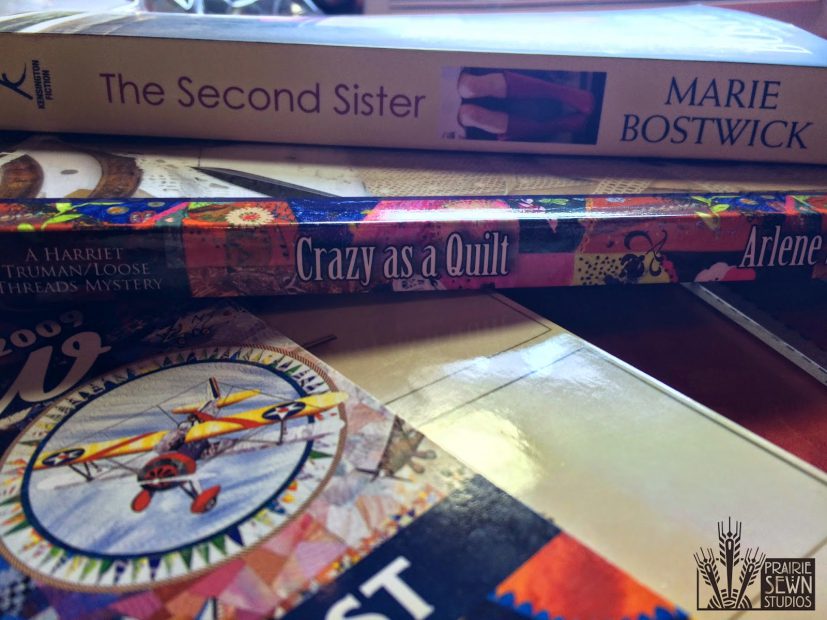 And then there are always the odds and ends, the new notions or fresh paper pieces.
Mom insists that this iron cleaner is the best thing since sliced bread and insisted on buying one for me. I'm excited to see how it works on an iron that has fused lots of 1/4″ fusible tape in the writing of Contain It!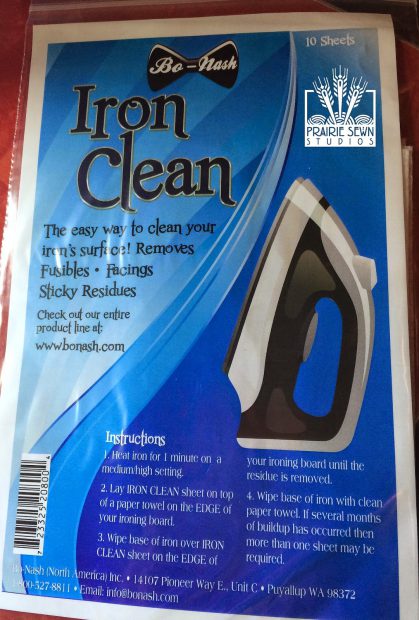 I'm pretty excited to branch out to diamonds and also try a smaller hexagon with my English Paper-Piecing!
Again, these are just of the few things I acquired this year. Shopping at Quilt Week can definitely be an overwhelming experience. There seems to be a fabric store, shop or vendor around each and every corner not only at the show itself but all throughout Paducah.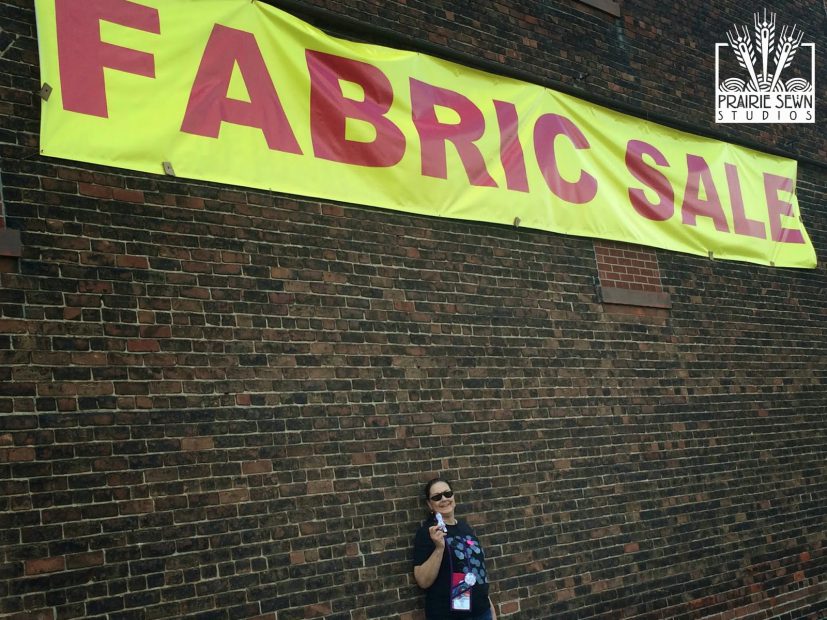 And now…. onto the link-up!
Join the newsletter