Written by Laura Chaney, Daughter


It still counts as a work in progress if I just started it this week, right? We're going to roll with that…
Even though I have (what feels like) 101 UFOs languishing in a pile, I felt inspired to start a new project this week and ride some of that "new project energy" along with my Paducah energy! This is a pattern for a little wall-hanging that I'd picked up during a trip home to Omaha in 2013.
The pattern is called "Chip" and is by Carrie Nelson with Miss Rosie's Quilt Company. I've never used a pattern from this company before, so I made sure to read it all the way through a few times before cutting into my fabric.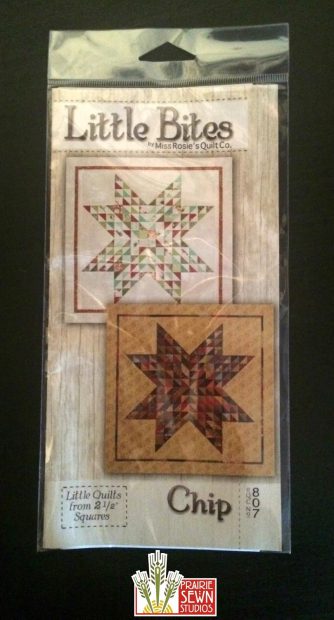 I was excited to find that my super-smart self from two years ago packaged all the fabric and the pattern together in one ziploc bag. The pattern calls for 2.5″ squares, but I'm using the Moda Mixed Bag charm pack instead.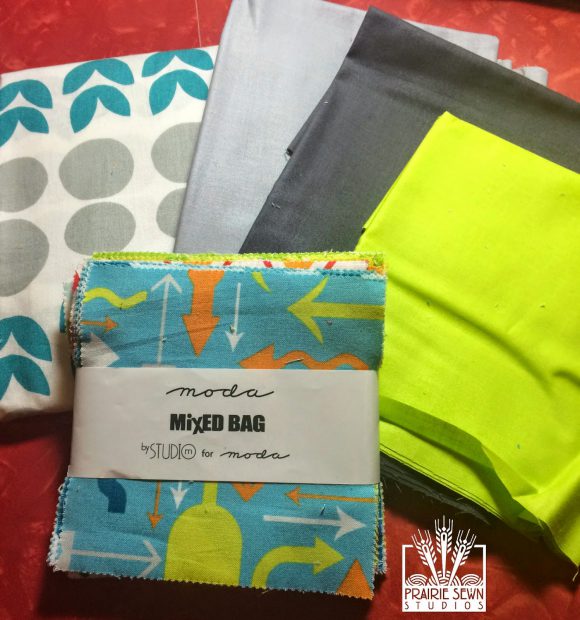 This was my first time cutting fabric in my new studio space, and there were some logistical challenges I hadn't expected with my set-up, but I did manage to get everything cut. And fixing some of the space problems has been added to my weekend to-do list.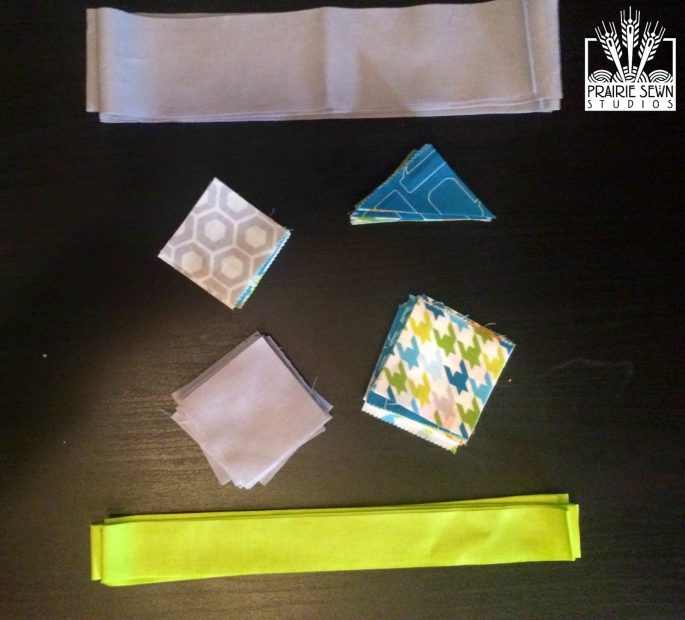 Last thing before I called it a night was to mark the center line for making half-square triangles. I put on an audio book (checked out from the public library on my iphone) and whizzed through all 48 squares in no time at all! Next step- sewing!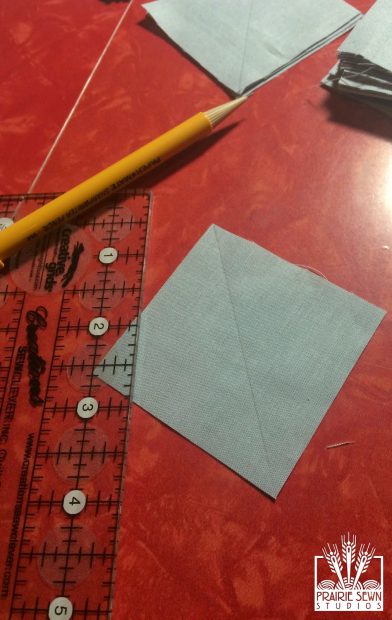 Linking up with Freshly Pieced and Sew Fresh Quilts!
Looking for another link-up? Our weekly Crafty Comment Karma runs Friday-Friday, so there's always a chance to link-up and share!
Join the newsletter