Written by Linda Chaney, Mother


This is another fat quarter quilt pattern from Moda that I received from attending CUAQ Therapy at Cut Up and Quilt a couple of months ago. Again 12 different fat quarters plus background are recommended; but we all know that I never follow some directions!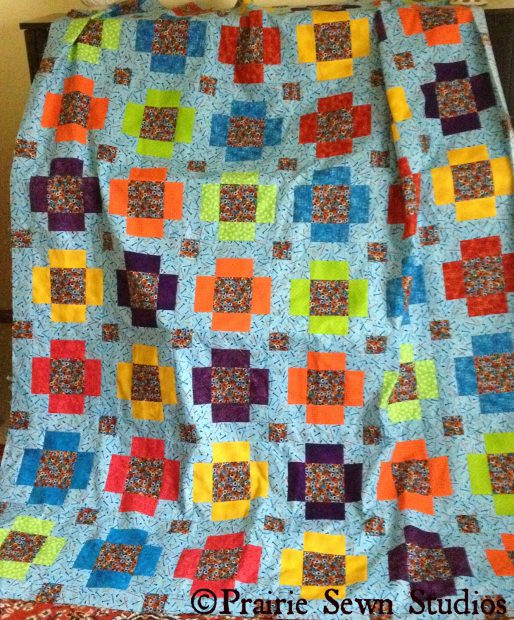 I found some fabrics on sale by Blank Quilting. The varied colored bolts were used in all the main blocks and keystones in the sashing. The different colored screws and nails were used in the sashing and backing. Drawing from the colors in the bolt and screw fabrics, fabrics from my stash were found to complete the materials needed to surround the main block,
I think it will make a great quilt for any young person (or adult) who likes to construct! Now, how to quilt it? Again, I'm open for suggestions that will use my home sewing machine for the quilting process. I do have to build those skills!
Linking up as usual with Sew Fresh Quilts and Freshly Pieced!
Be sure to join our own link-up each Friday! Crafty Comment Karma aims to build up the crafting community online through sharing and commenting.