Written by Laura Chaney, daughter
This post is part of our Quilter's Tool Chest where we share our favorite quilting notions, tools and gadgets.
We've talked about a lot of tools for sewing in our first nine posts of the Quilter's Tool Chest, giving suggestions and ideas of the gadgets that might be especially useful for a new quilter. Our tenth post, however, is about the importance of having a tool to UN-sew: the seam ripper.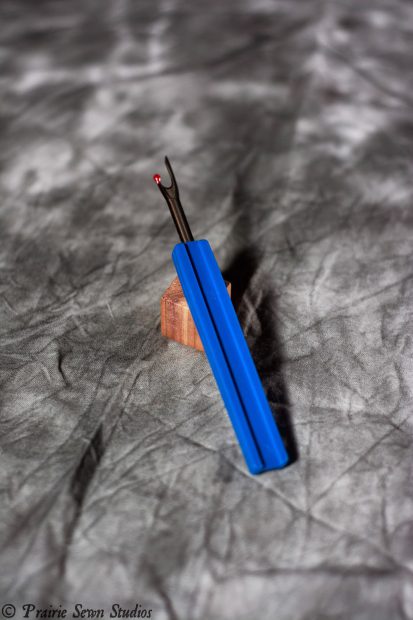 The reality is that even the most experienced sewer will make mistakes and need to take out a seam. Or many seams. As you quilt and sew you will have that moment when you realize that you have not only sewn one block wrong, but you have chain-pieced 100 blocks wrong.
There are other ways to rip out your seams, such as a rotary cutter or embroidery scissors. We'll plan another post (and hopefully a video!) showing several different methods, but for the beginner we recommend starting with the trusty seam ripper.
All product links are Amazon affiliate links which help support Prairie Sewn Studios. No additional compensation was provided for this post, just sharing some products we love to use to sew, craft and quilt!