Written by Laura Chaney, daughter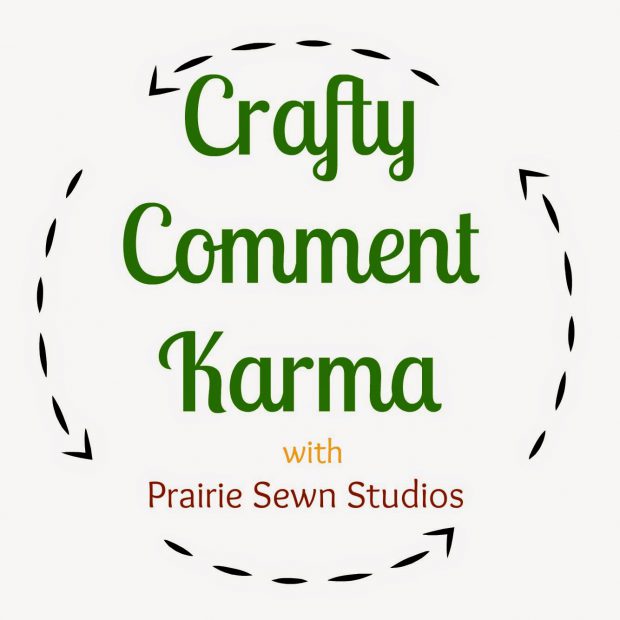 Hi there everyone, and happy Friday! We're trying something new here on the blog that's focused on community building with us crafters, sewers and quilters who are online.
One of the absolute BEST parts of writing this blog (in addition to working with Mom, of course), is when my email dings to let me know that someone has left a comment on the blog. I do a little happy dance each and every time, knowing that somewhere out there, another crafter took a few moments out of their day to contribute to our community.
Short comments, long comments, any kind of comments are wonderful. They help me feel connected, and like what I'm doing does have value. I love getting thoughts about our works in progress, or talking about how someone purchases sewing machine needles in 100 count batches.
I love reading blogs from quilters and crafters with blog followings both big and small, and try to leave a comment on almost every crafty blog that I read, even if it's just a "I love the fabric you chose here!" Even if I'm the only person commenting, and even if I'm the 200th person commenting. Based on my own experience I really and truly believe that this can be one of the best ways to support others and build your own community. I've also found that when I give a little joy into the world, I get a little back, hence the karma connection.
So… we're going to try hosting a weekly link-up called "Crafty Comment Karma."
Link up Rules:
1. This will be a space for people to list a link to any kind of crafty, sewing or quilting blog post.
2. I ask that each person who posts a link comments on the posts of at least THREE other people. 3. 3. More if you want to, but at least three.
This won't take more than a few minutes out of your day, but it will add so much value to the online crafting community.  Not sure what to say? We have a helper-cat to give you some ideas!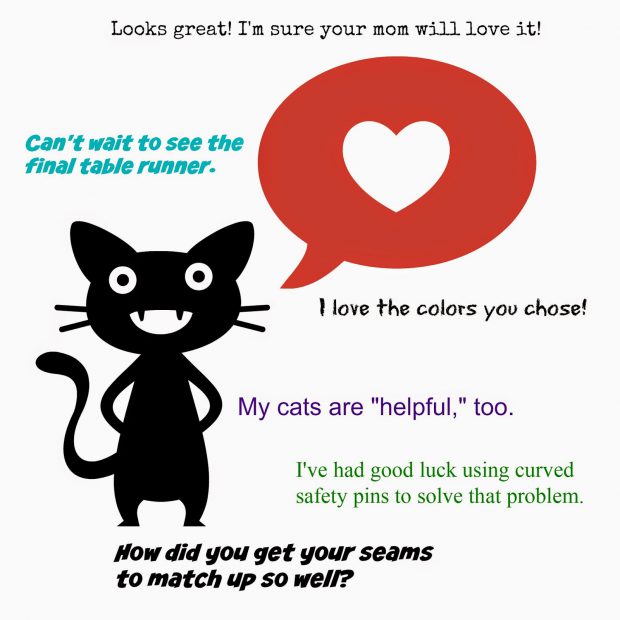 Obviously this only works if people participate. So link up below, and spend a few minutes giving comment love to others!