Written by Linda Chaney, mother
Both of my children played musical instruments. Laura played piano and oboe and my son, Bill, played a bit of piano, baritone, trombone and viola. When I saw the Treble Clef tutorial on Le cose della anto, I first thought that this should be a breeze.  After all, it's almost all chains!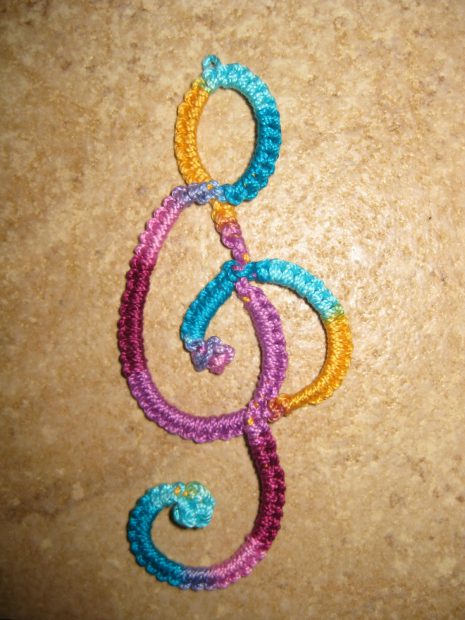 Tatting the double stitch on the needle was simple. Counting the number of double stitches was no problem (unless I did it late at night and my eyes were tired). Getting the same tension on all stitches throughout the pattern was a bit more difficult! There were several tries at this pattern until I finally got it right. It may not be perfect, but I was happy with the results and also have developed a very healthy respect for tatting long chains!
Join the newsletter