Written by Laura Chaney, daughter



Hi all! Another week, another Festive for Friday! Repeating last week's theme of free (at time of publication) patterns that came across the Prairie Sewn Studios Facebook feed. (Have you liked us on Facebook? You should!) Now I just need to find some spare time to try some of these!!
Christmas is just around the corner! Eek! Here's a free Christmas Star Block pattern to get you in the holiday crafting mood.
This Piece of Cake Table Runner Pattern from Robert Kaufman. It makes me hungry for cake. Maybe with some vanilla ice cream on the side.
A free pattern sponsored by Janome for a Cat block and Cat pillow! This pattern is designed by Elizabeth Hartman of Oh, Fransson! I absolutely love her designs, and in fact have used one of them to make a baby quilt before.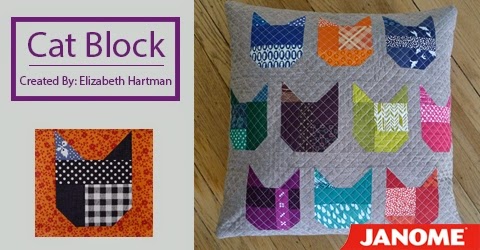 What's made your week festive?