Written by Laura Chaney Gerth, Daughter
As I wrote in the last Work Life in Progress Wednesday post, August is a crazy month for me at work. When you work at a University, summer ends as soon as the month rolls into August and we get ready for the students to come back. Here are a few pictures from the last few weeks that show some of the things that have been keeping me busy and out of trouble!
One of our student assistants was drawing caricatures of staff, and this was mine. Apparently I spent most of orientation clutching my coffee cup and talking. That sounds about right…
Joy at the end of International Student Orientation. We'd been going for about six loooong days at this point and were REALLY happen to be done!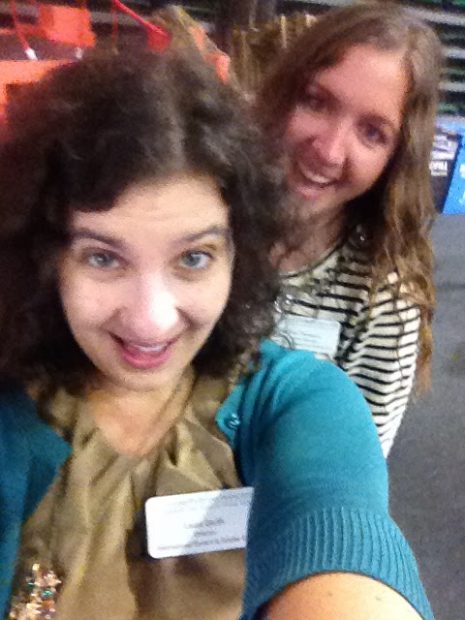 The week after orientation I found a new fabric store! It was like a prize for getting through August! Seriously though, I'm now looking for a reason to go and partake of this beautiful wall of Kona Cotton.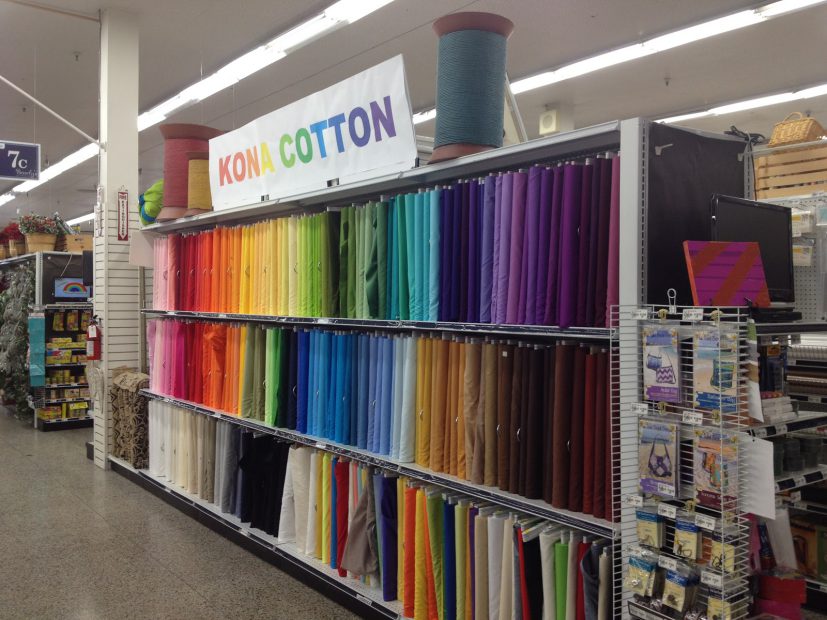 Two weeks into the semester, means it's time to let off some steam! Kicked off the beginning of Labor Day Weekend early with a trip to Urban Putt in downtown San Francisco. It's an indoor miniature golf course that is totally San Francisco themed. It was awesome and I can't wait to go there with the whole family next time everyone is in town!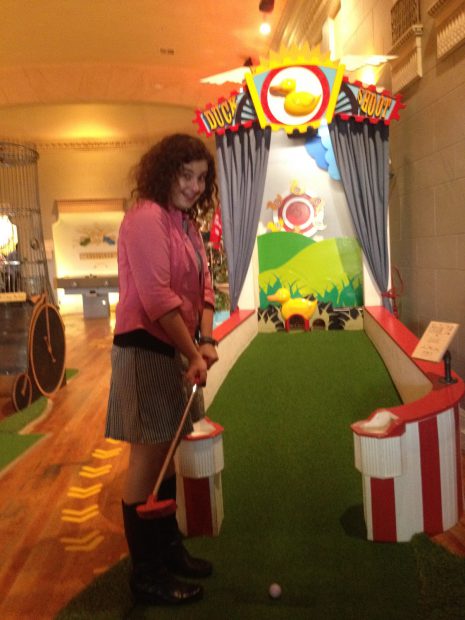 My college friend, Brandon, came out to SF for the long weekend. I love the chance to play tourist in the amazing city I now live in so we had lots of fun running around town. We went to a Giant's baseball game, the Exploratorium and walked a TON along the bay.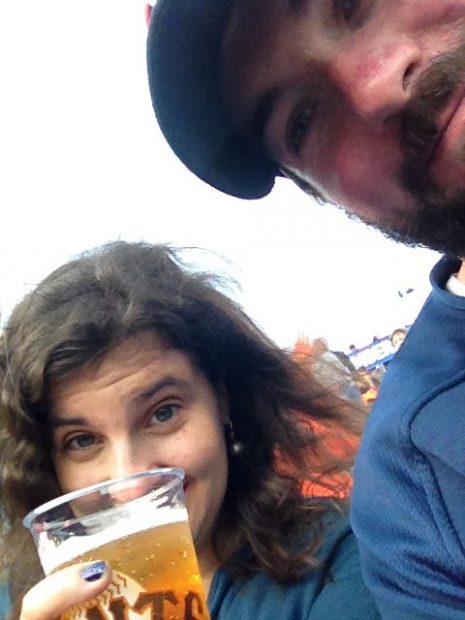 I'm not entirely sure why he puts up with me, but I like to think I'm entertaining at the very least!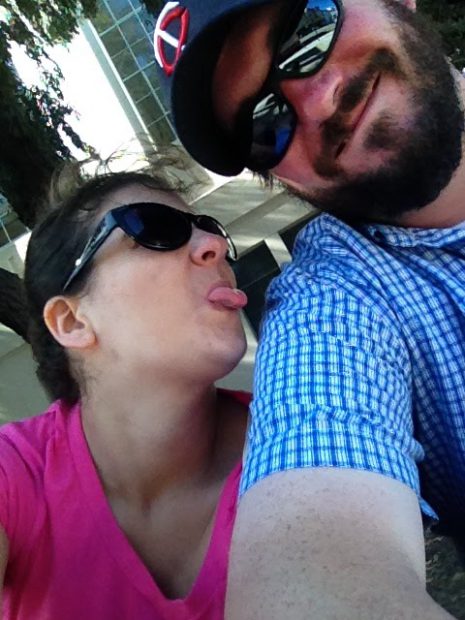 And last, but not least… the students being back means that the salad bar in the cafeteria is open again. I promise there's some lettuce under there somewhere. Yay for salad!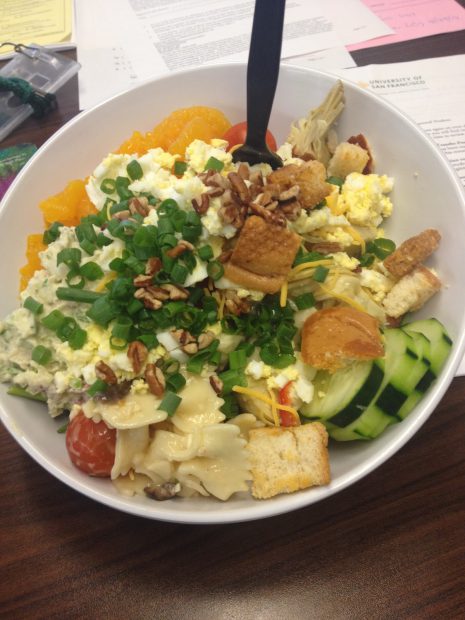 What's been festive for you as Summer has drawn to a close?