The tatting lessons continue and I'm very thankful for the internet. Several YouTube channels have been extremely helpful; I can follow along with needle and thread in hand as I try to mimic what the on-line instructor is teaching.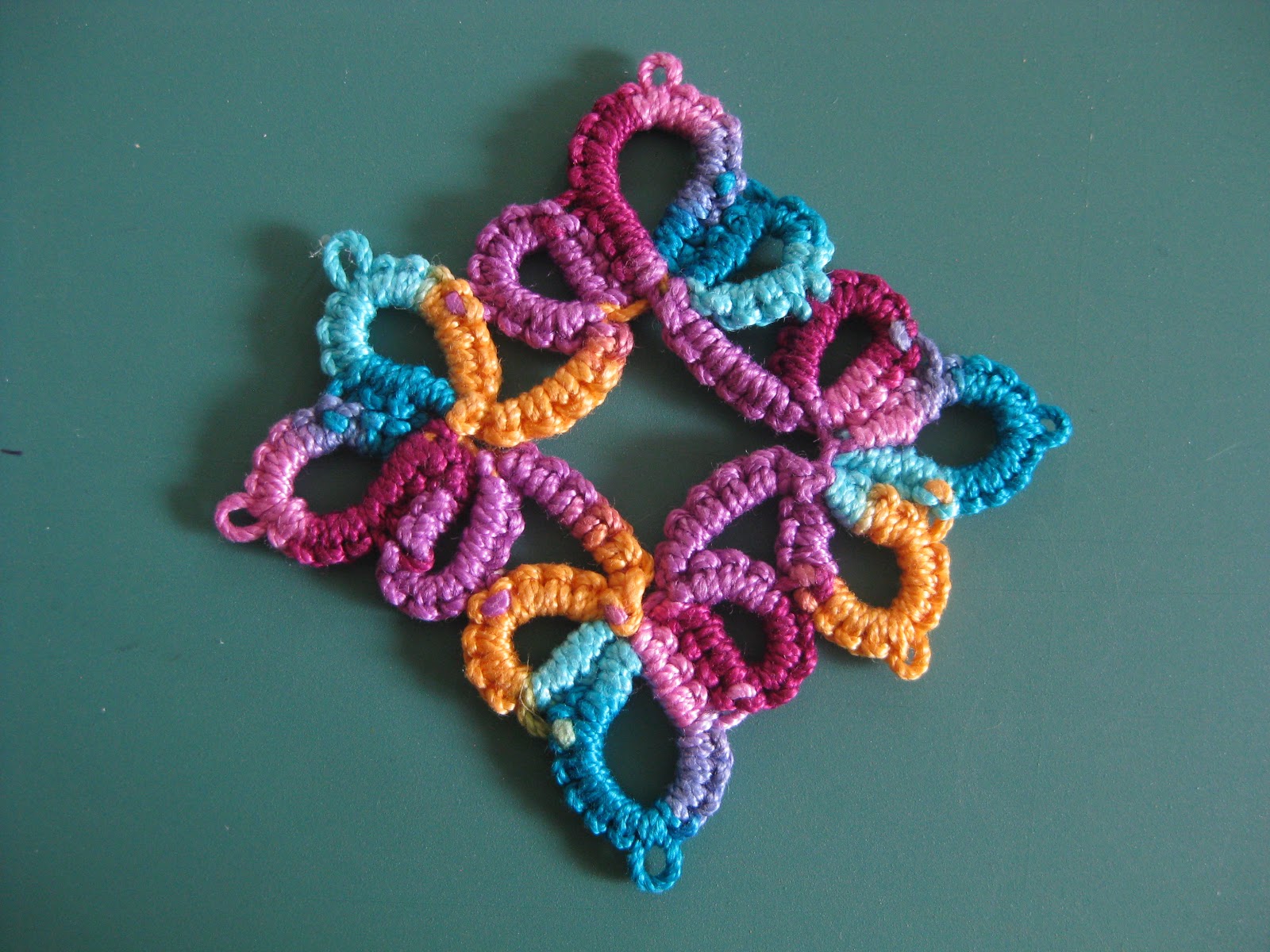 Two channels that I often use for needle tatting tutorials are RustiKate and TotusMel. Georgia Seitz also has lots of useful information on her website. As I continue to peruse the needle tatting internet sites and Pinterest sites containing tatting samples, I have a greater desire to do more. For example, I found some earrings and bracelet patterns by One Virtuous Woman.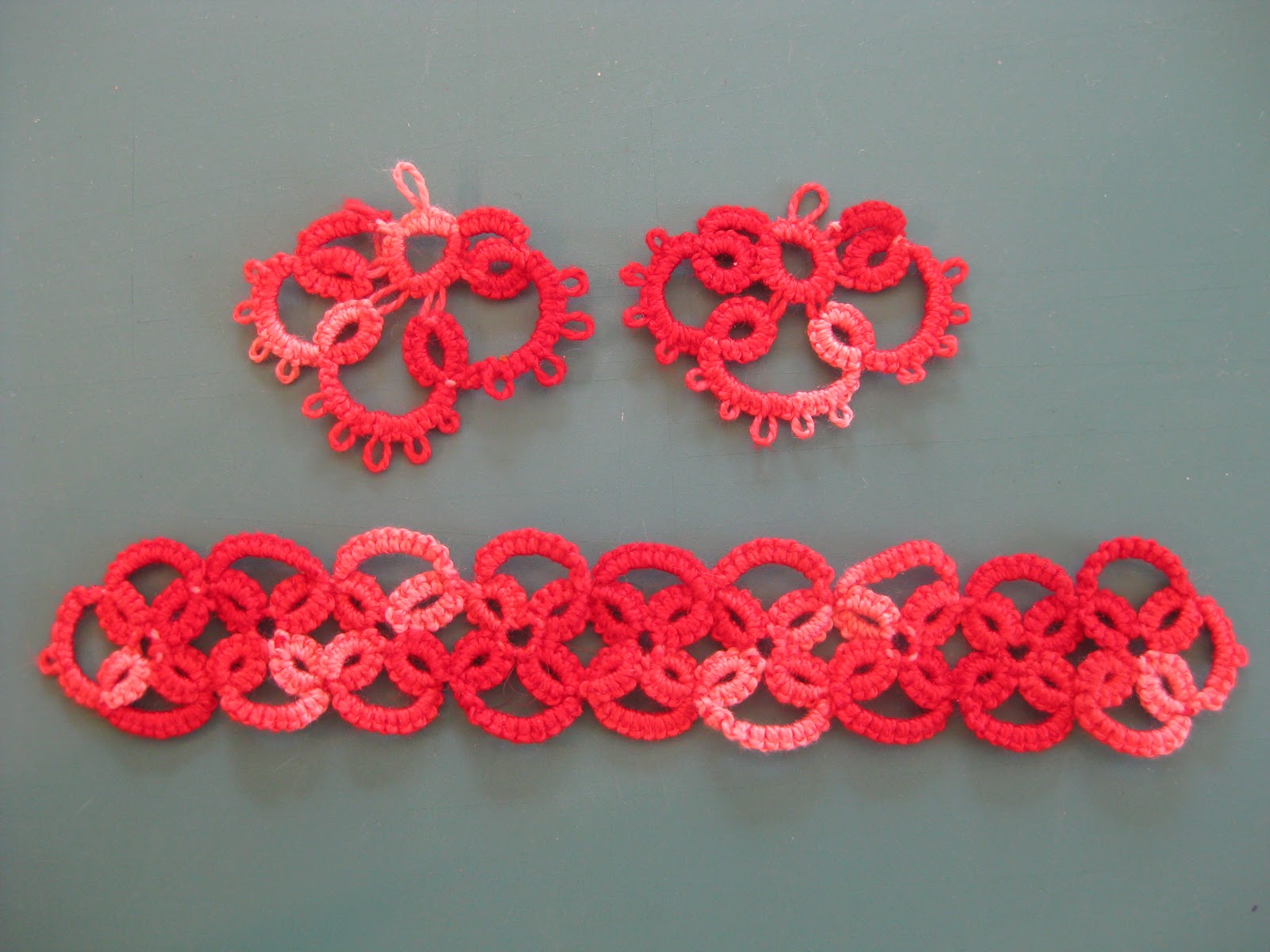 I usually follow the YouTube video, writing the instructions as I watch, and then try to make the piece later in the evening. If problems arise, I return to the video to see how it was done and make corrections. Remember, I'm still struggling to control my stitch tension, but it's slowly improving.
Lessons learned – the type of thread used in the project will determine the ease with which the piece is tatted and the finished size. Just because a Size 10 thread is stated on the label does not necessarily mean another manufacturer's Size 10 thread will finish to the same size!
These bracelets were made using the same pattern, but different threads!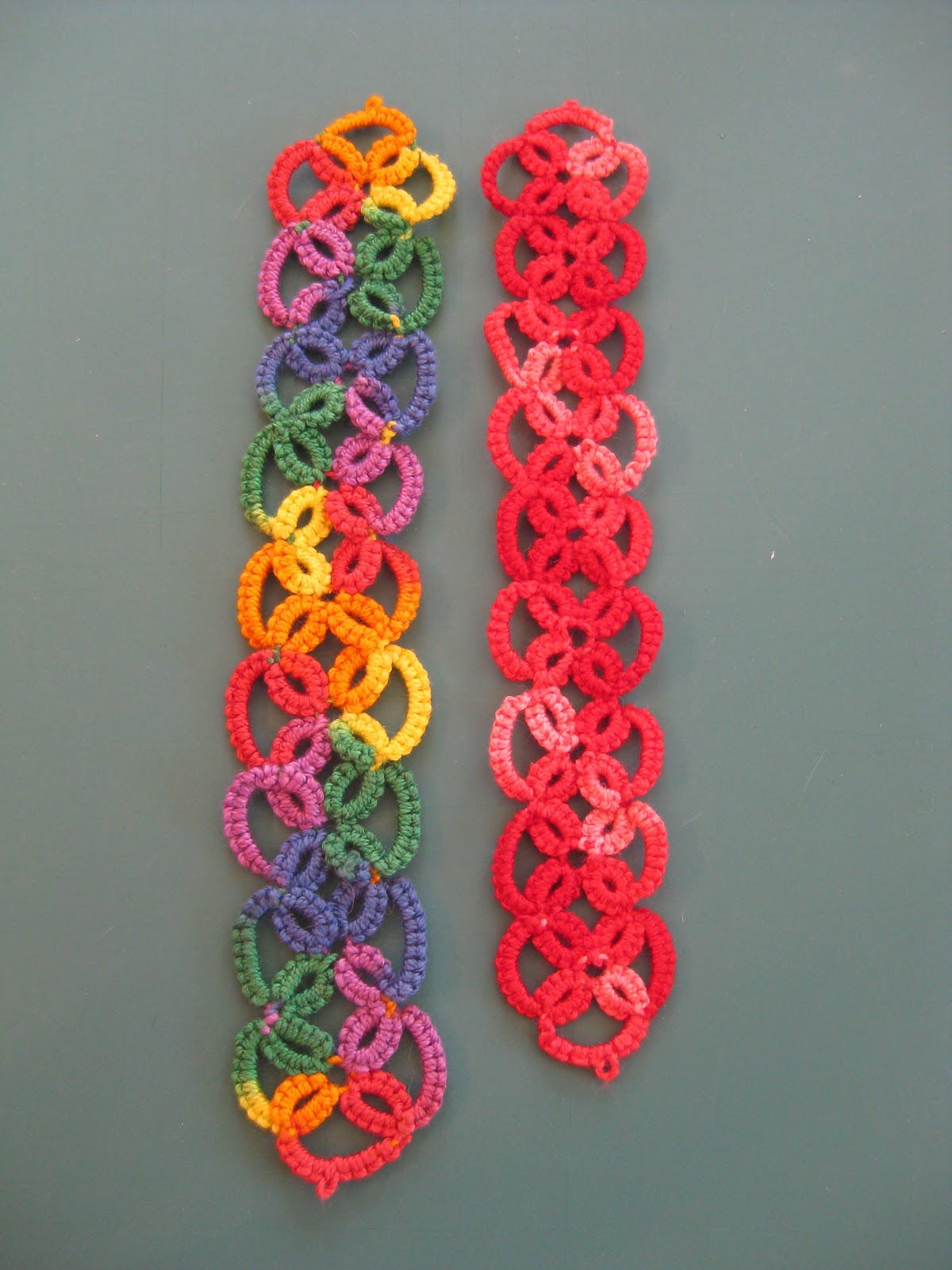 Join the newsletter