Written by Laura Chaney Gerth, daughter
Earlier this summer I went back to the Midwest to visit my good college friend, Brandon, who lives just outside of Minneapolis. While I was there, I convinced him that it would be a great idea to visit the Eagle Creek Quilt Shop in the town of Shakopee, Minnesota!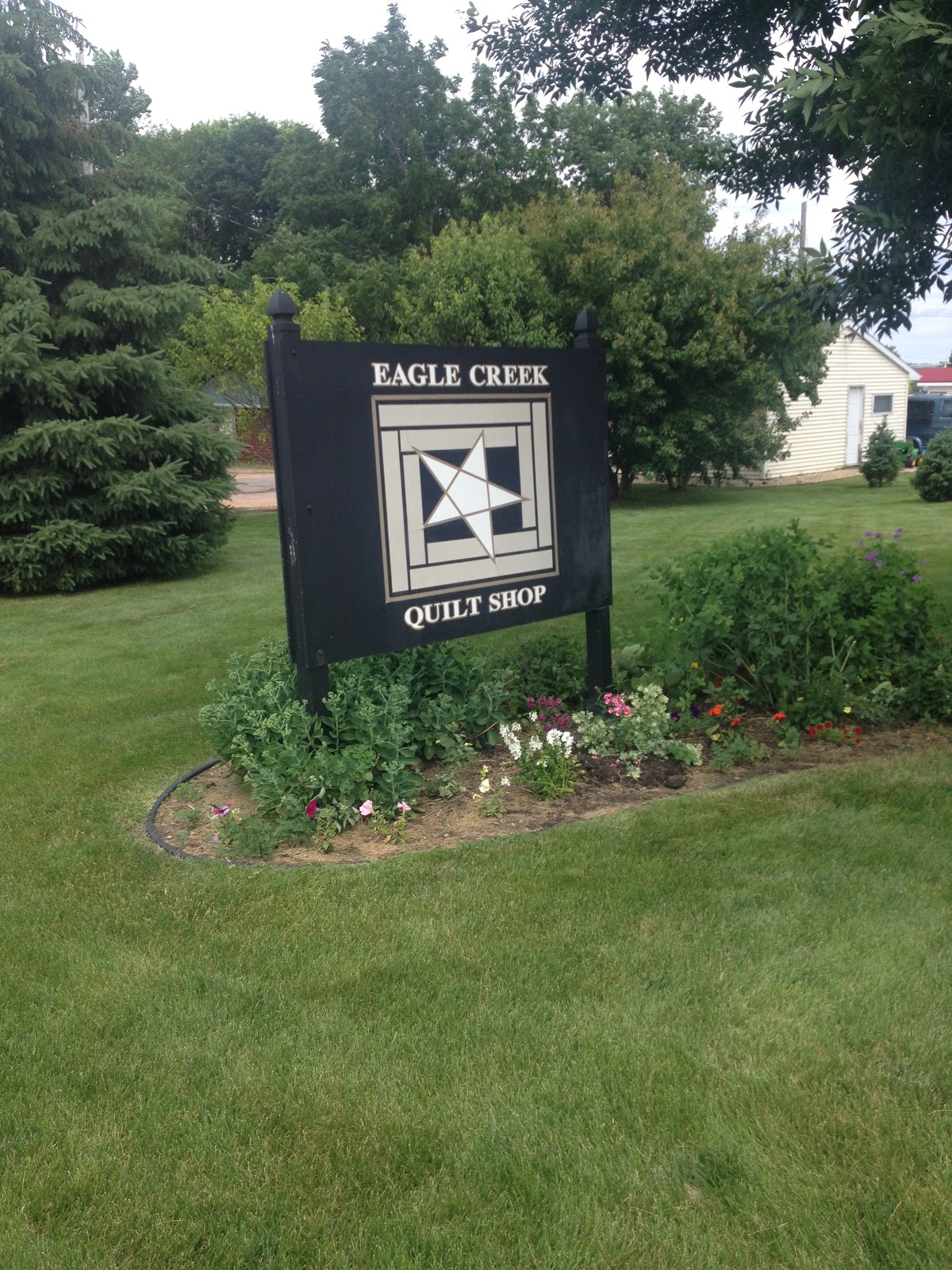 The store is located in an old train depot, with lots of lovely green space outside and adorable initial of the quilt shop on either side of the main door.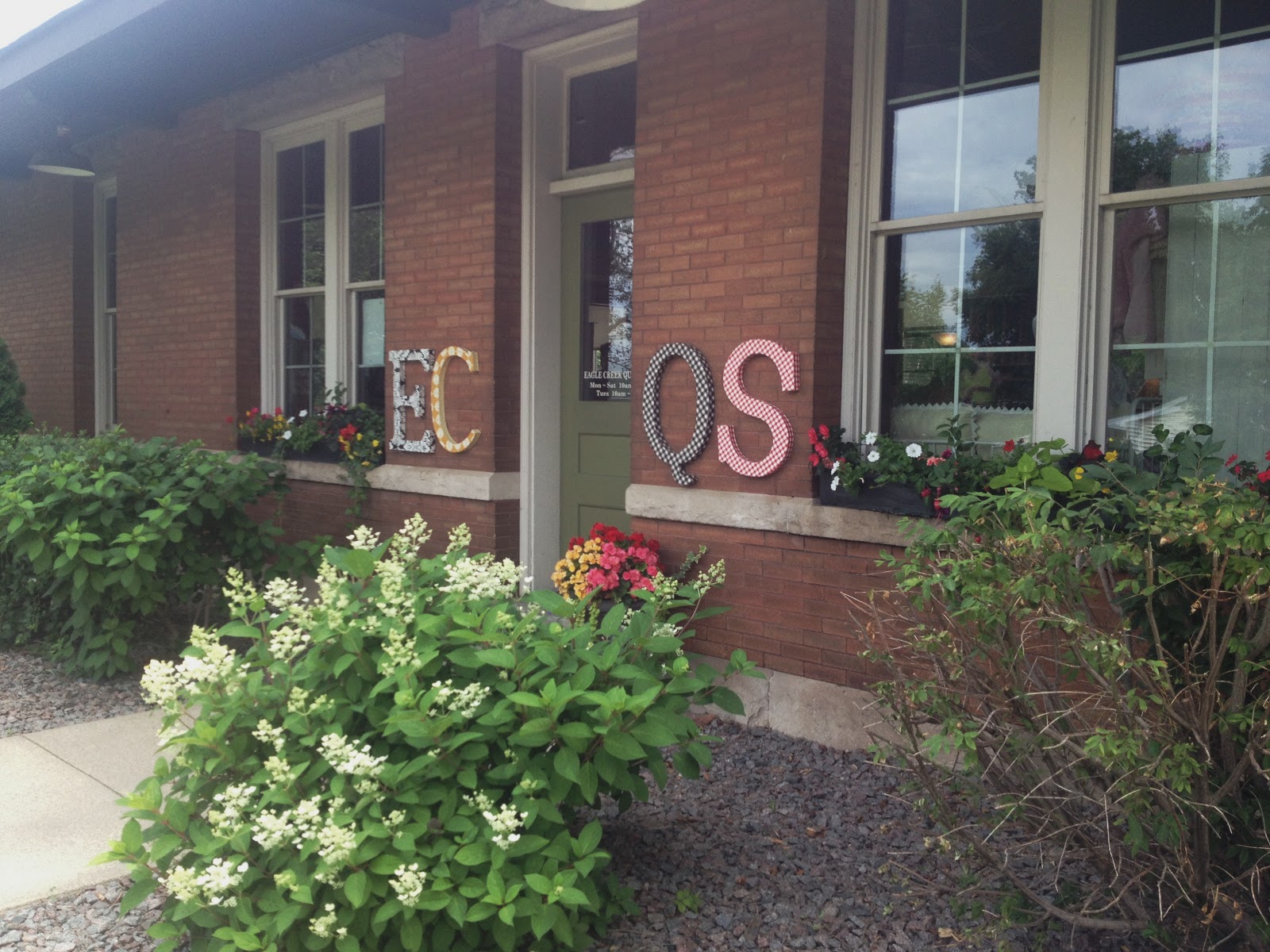 The main room is filled with bolts of fabric, quilts on the walls and a gorgeous wooden cutting table. Off to the side there's another room that they use for teaching classes. I spoke with the owner about the possibility of teaching a class there, so hopefully we can make that happen on a future trip!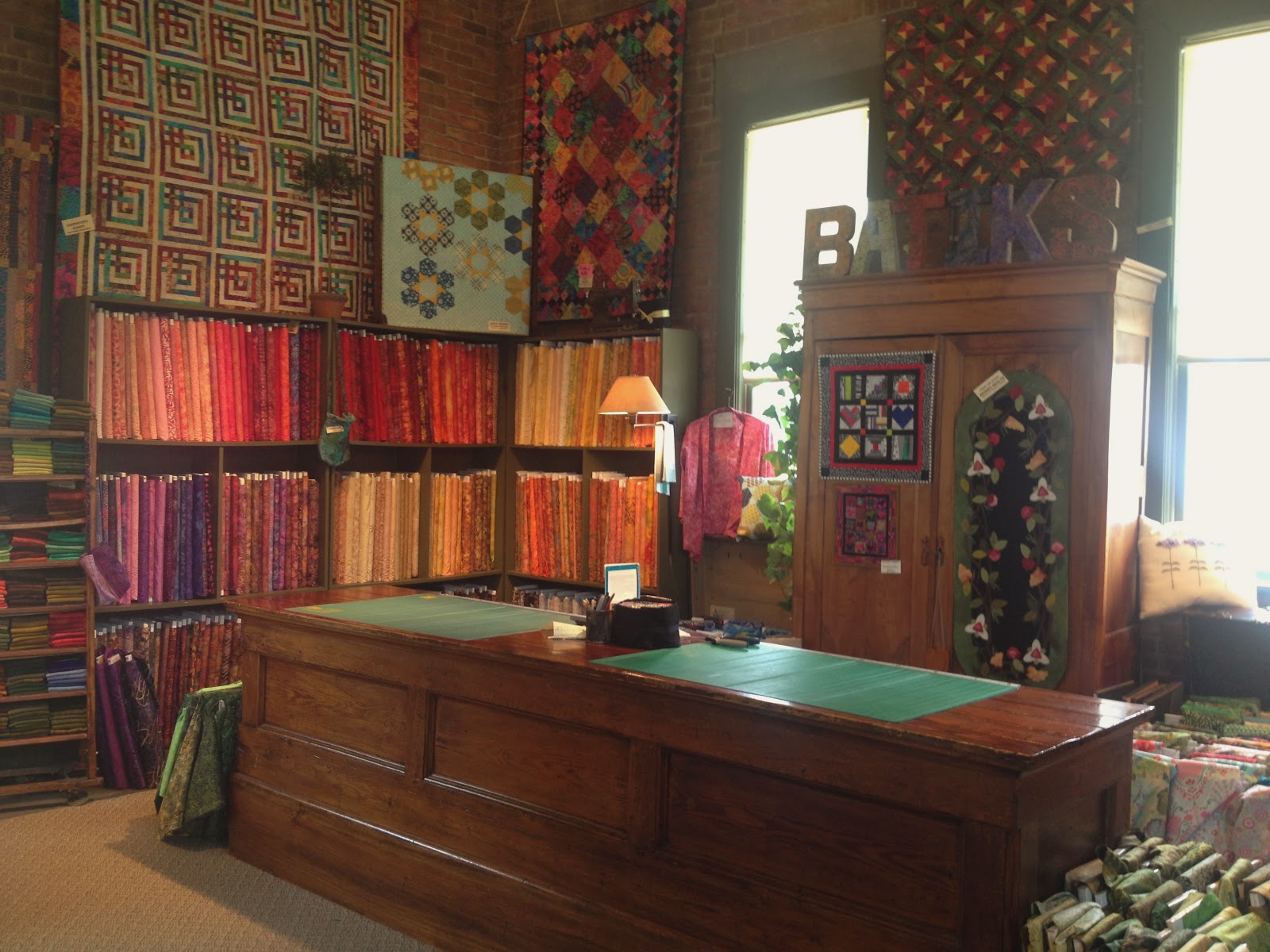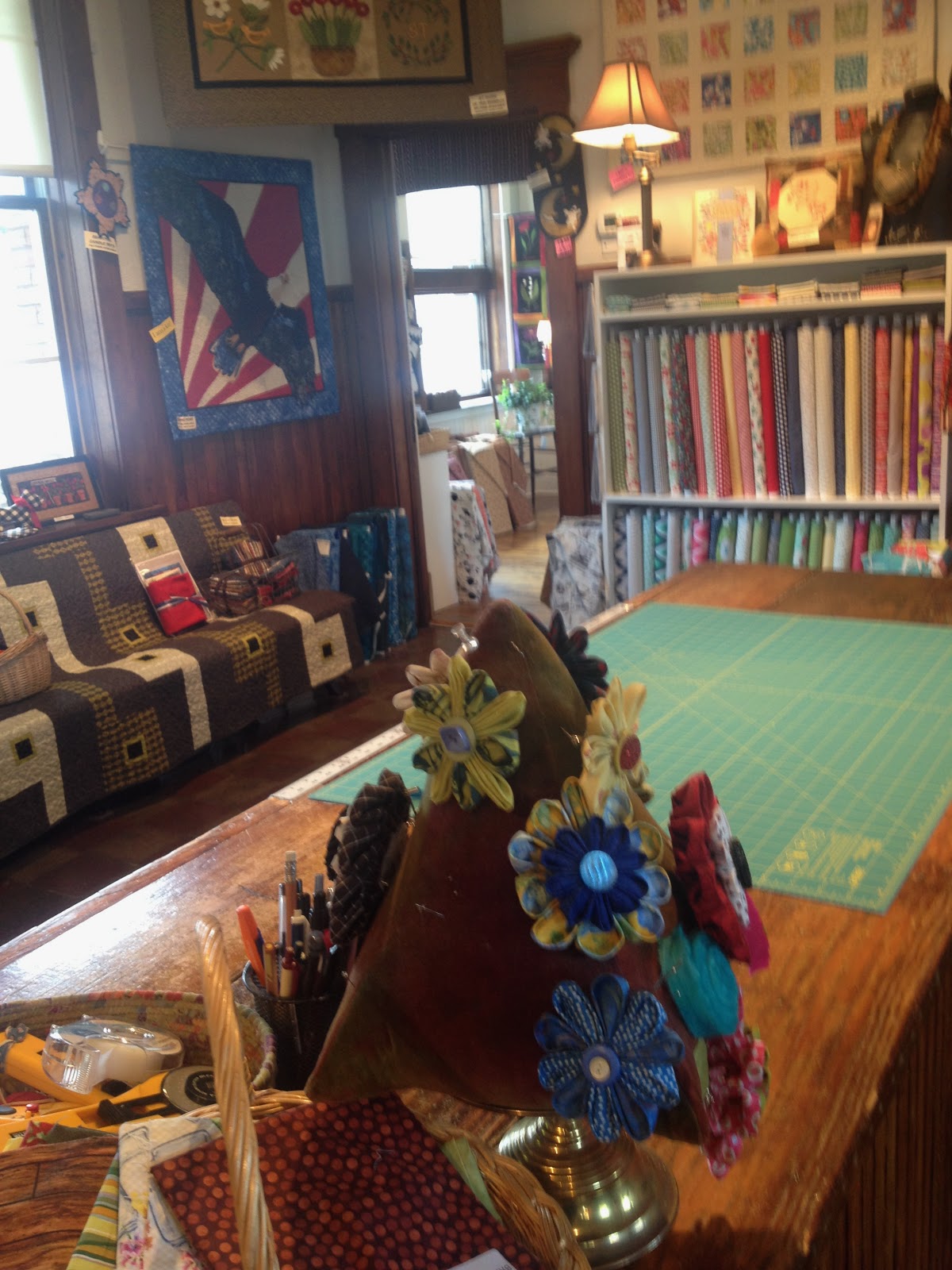 One thing I loved about this quilt store was all of their little cubbies and racks for holding notions, thread and fabric!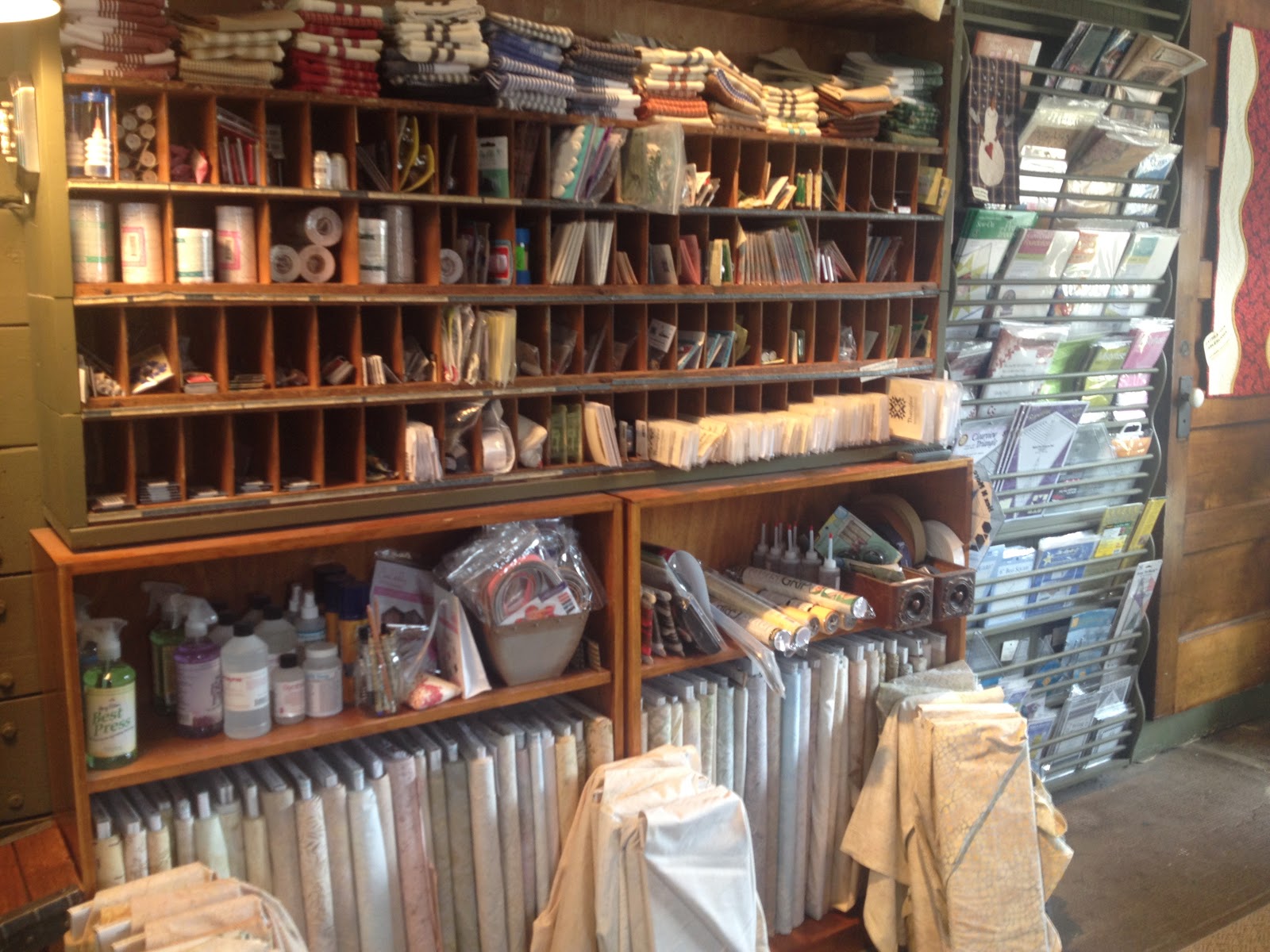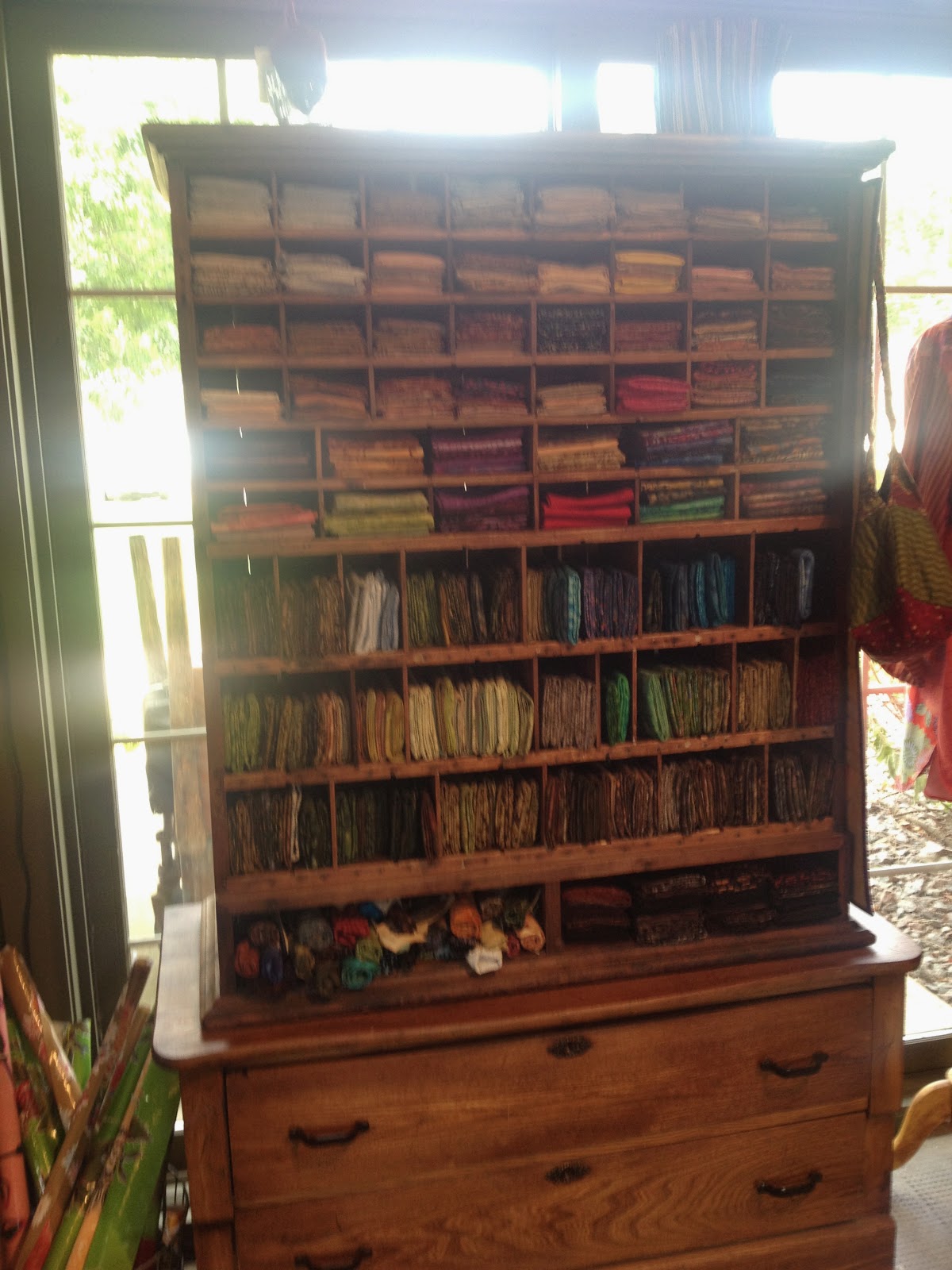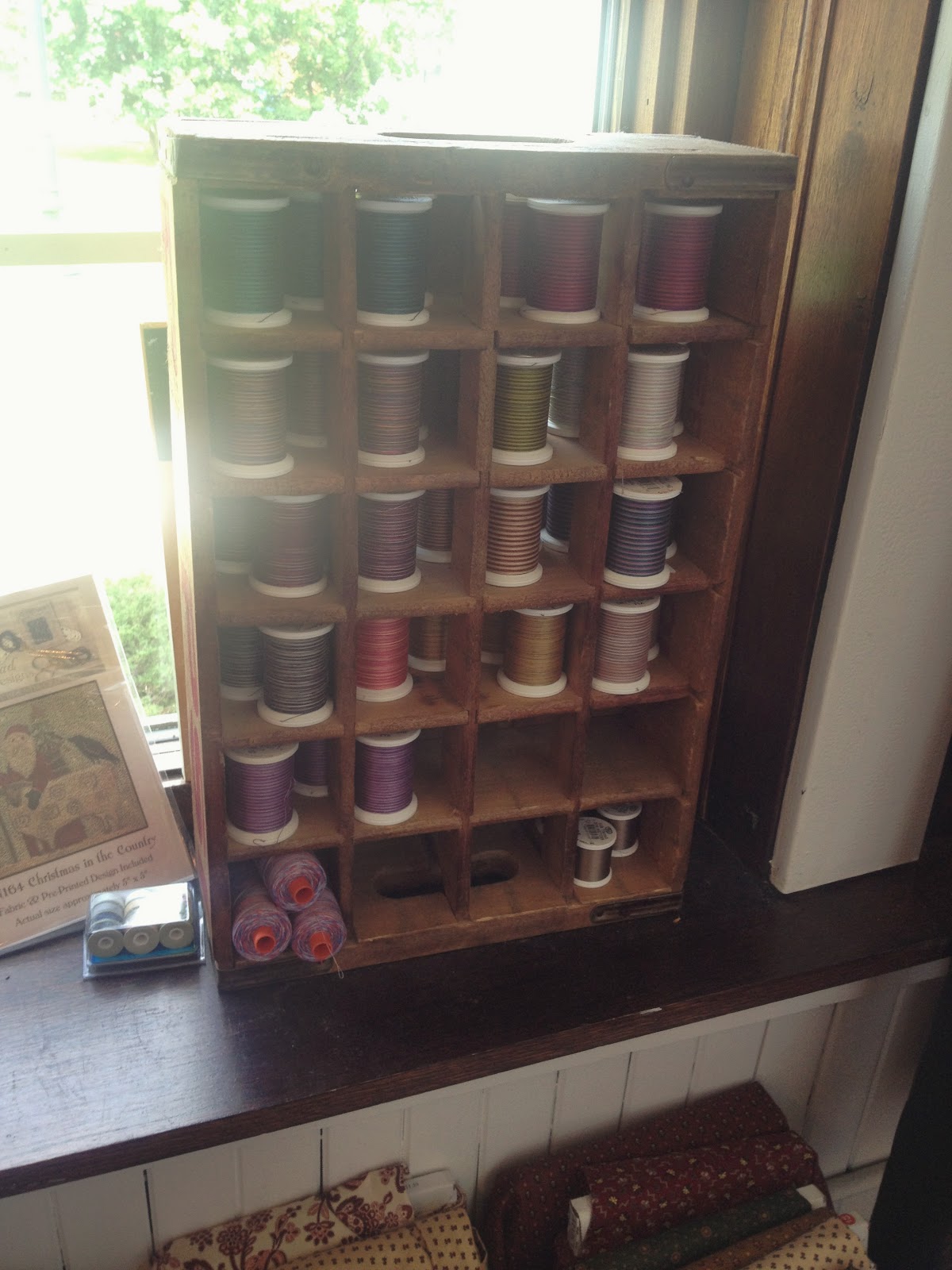 To thank Brandon for indulging me in the quilt store visit I told him to pick out some fabric so that I can make him a container from our book! Green it is!