Written by Laura Chaney Gerth, Daughter

One the highlights (other than seeing Contain It! English Paper-Pieced Style Accessories on the shelves, of course) of the 2014 Paducah Quilt Show was the opportunity for me to spend a few minutes talking with one of my all time favorite authors, Marie Bostwick.
I first met Marie six years ago at the very first American Quilter's Society Paducah Show that Mom and I ever attended. We signed up for her lecture and were even more excited to find out upon arrival at the show that she was also selling and signing books in the expo hall!
If you haven't read any of Marie's books, you should drop what you're doing and go buy one immediately. As a quilter, I first found her through the first book in her Cobbled Court Quilt Series, A Single Thread.
This book, as all her Cobbled Court books do, features a strong woman who turns to fabric, quilting and friends when dealing with a challenging time in her life. For me, this first quilt show was at the end of a tumultuous year due to a family medical emergency. I'd found and devoured all of the Cobbled Court Quilt books out during this period, as I strongly identified with Marie's characters and found comfort in her words.
When we first walked up to Marie in the expo hall, clutching my bag of books that I'd brought with me, plus her latest one that I'd just purchased for her to sign, I was a nervous mess. This was a celebrity! And then when I got to the front of the line I promptly burst into tears. Marie gave me a big hug and listened as I explained how much her books meant to me. She was so kind and full of grace, and made me feel like I was't completely crazy for having been impacted by her work.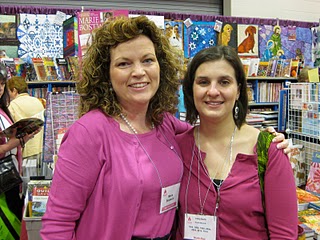 AQS 2010 Paducah Show
At the lecture the next day, Marie remembered me (and Mom!) and asked us to stay after the lecture for a few minutes where she introduced me to her daughter-in-law who is about my age. It was so nice to meet another quilter my age (this is also the year at the show where I was interviewed by the local newspaper for being one of the younger quilt show attendees), and again wonderful to have a few minutes to speak with Marie.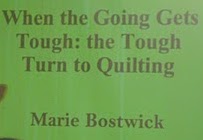 Over the last five years I've stayed in touch with Marie through social media (she posts hilarious anecdotes on her Facebook page) and have had the opportunity to see her again in person each time she's been able to make it to the Paducah show.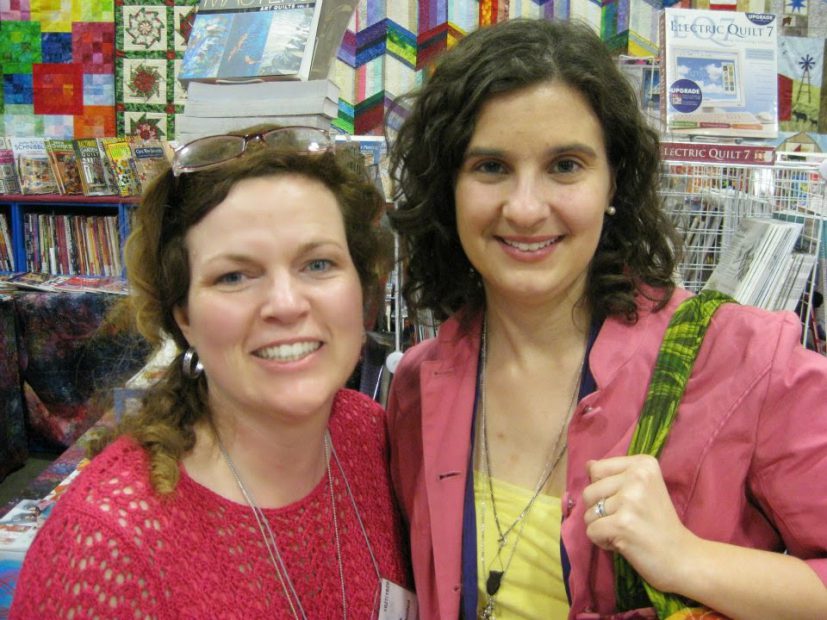 AQS 2012 Paducah Quilt Show
It's been another tumultuous year for my family and we're all juggling lots of things. And so what have I done? I read the Cobbled Court series again. I actually have both the paperback copy and a Kindle copy of A Single Thread, so that even when I'm traveling and away from my bookshelves I always have something to read that comforts me and makes me feel like I'll get through the hard times.
We were lucky enough to meet up with Marie at the 2014 Paducah Quilt Show and spend a few minutes catching up and eating strawberry shortcake. I was so proud to talk to her about our book and about what a positive role her books have continued to play in my life.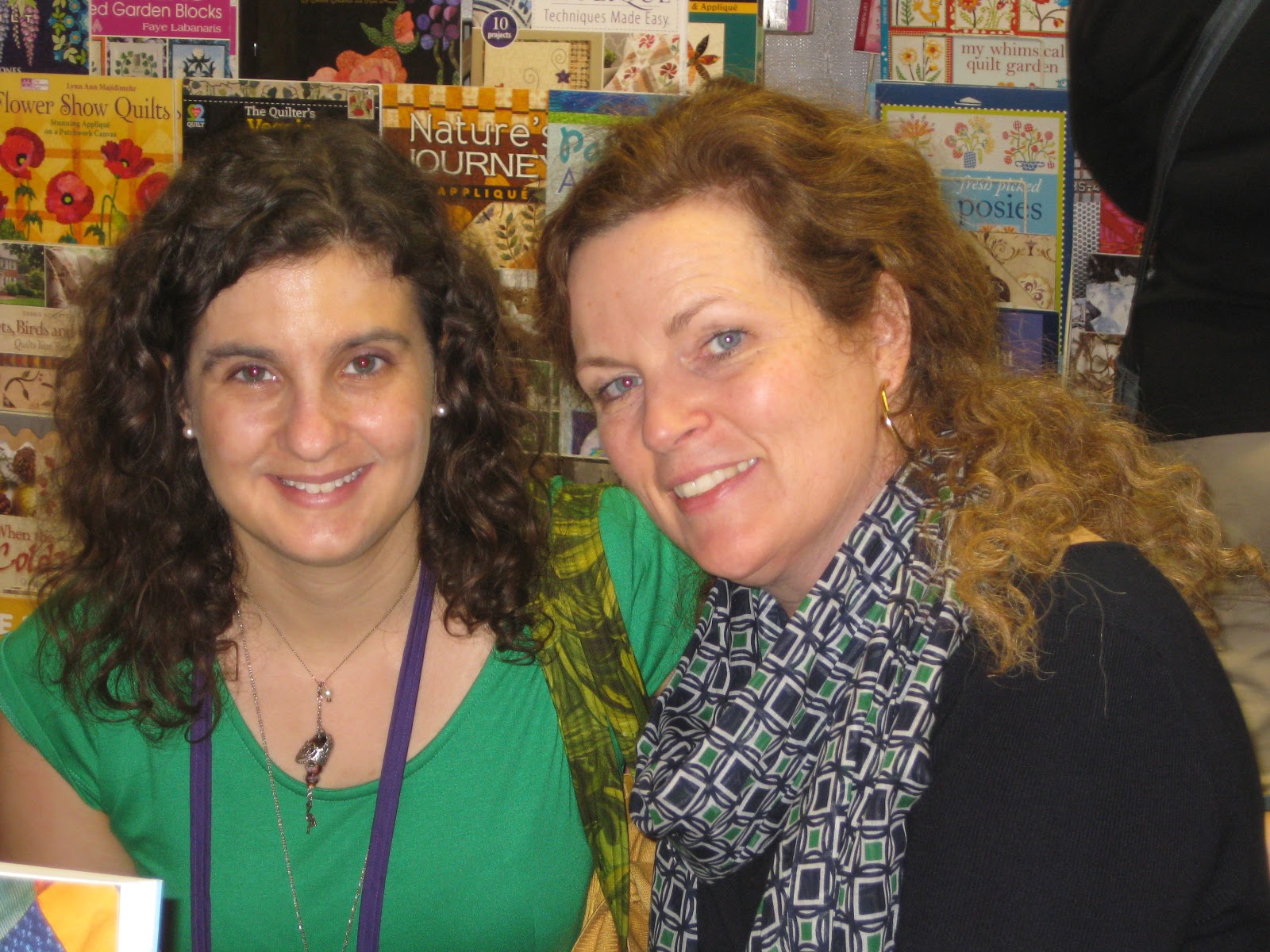 AQS 2014 Paducah Quilt Show
I'm planning a series of posts sharing some of my favorite quilting, sewing and crafting fiction books, so keep an eye out for more detailed reviews of all of Marie's books!
Join the newsletter