There are a million and one more things that we want to share about our most recent trip to the American Quilter's Society
Paducah Quilt show
, but it's probably about time we returned to our regularly scheduled Work in Progress Wednesdays. If for no other reason than that forces us to continue WORKING on more of our ongoing projects.
To wrap it all up, here's a review and a few notes brought to you by my new favorite way to take pictures-the selfie!
The highlight of this trip was, of course, the publication of our (hopefully) first book:
Contain It! English Paper-Pieced Style Accessories
. Seeing it on the book racks at the AQS booth was amazing. Mom actually had to pull me away from a couple of their displays because I was staring intently at customers trying to urge them to walk towards our book!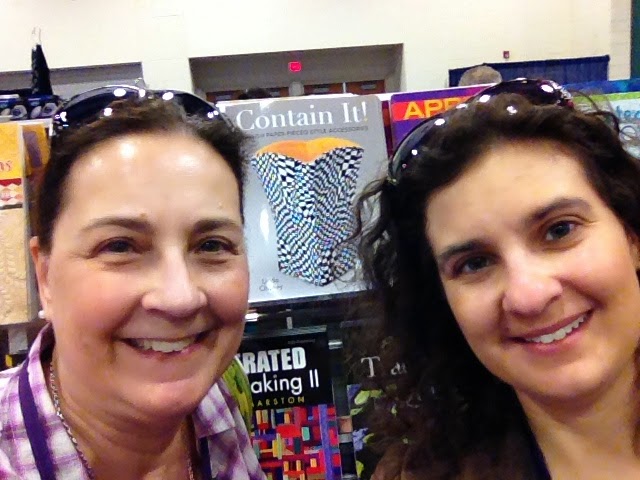 There might also have been a small problem where I wanted to take a picture of myself in front of every display rack with the book. One more reason I was kindly pulled away to leave the books and the customers in peace.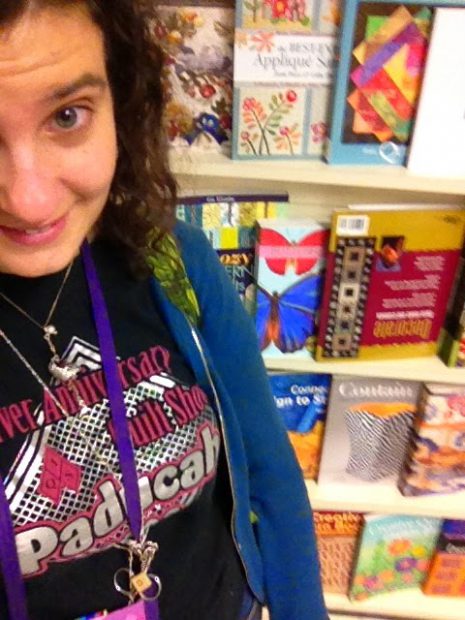 We loved participating in the Author's Roundtable and the Author Demonstrations. Yes, it was a great way to help promote the book, but it also gave us the opportunity to meet some of the other AQS authors. It's fun to share that "new book" energy with people who have been through the experience themselves.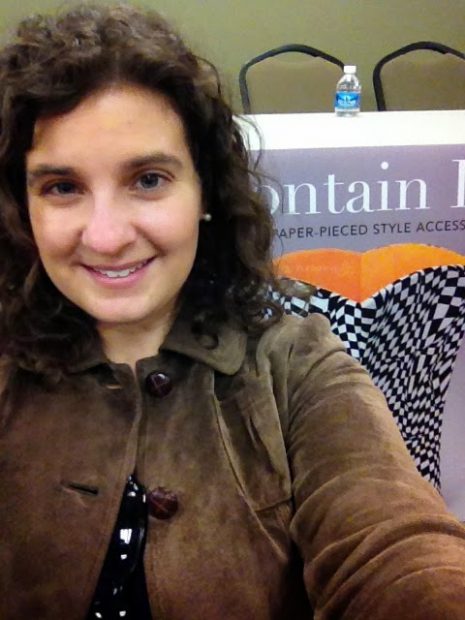 We spent a lot of time this year just walking around, taking it all in and enjoying the fresh inspiration and energy that the quilt show brings to us. It's so much fun to be in a place with 30,000 other quilters who are excited about the same thing we are.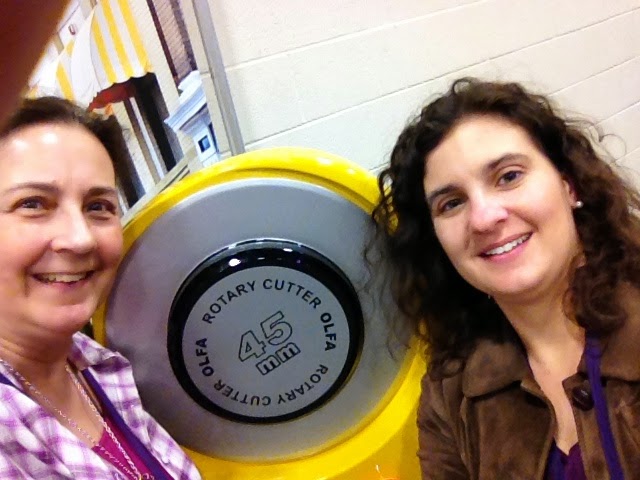 We were super excited to see that Ricky Tims was back on the show schedule this year. He's such a talented performer, and one that we'll go to see again and again.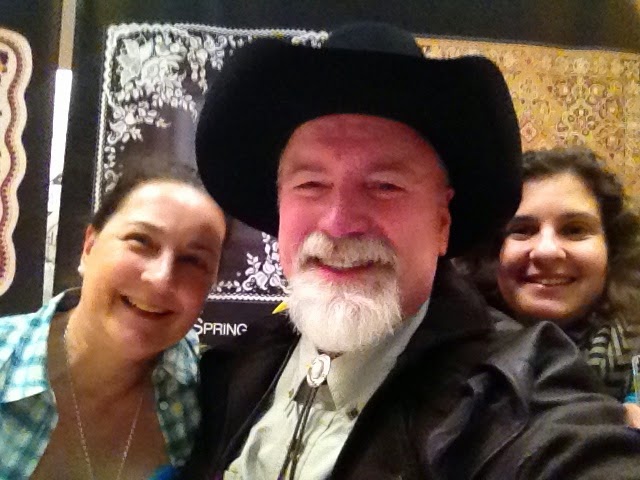 As in previous years, we enjoyed taking a couple of classes. This year's class on Sashiko and Remaindering gave us some new ideas for embellishing our containers!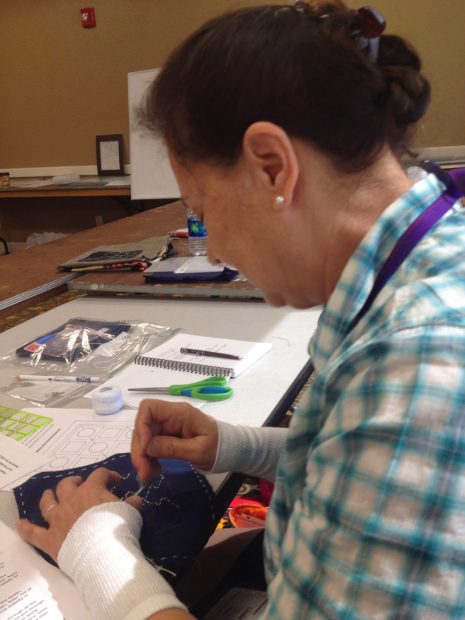 Strawberry shortcake (and the other yummy foods) continue to be a highlight of the trip.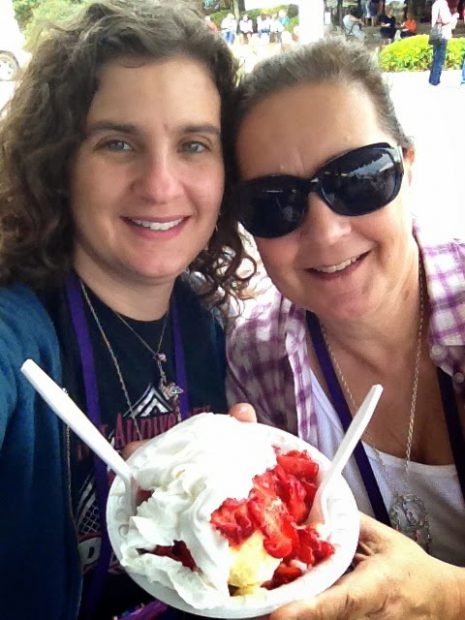 This year's show was HARD work. We talked a ton this year, telling people about the
book
and doing the demonstrations. It was still tons of fun, but definitely tiring in a different way than the previous shows. I can only imagine the exhaustion that the amazing AQS staff must feel by the end of the show!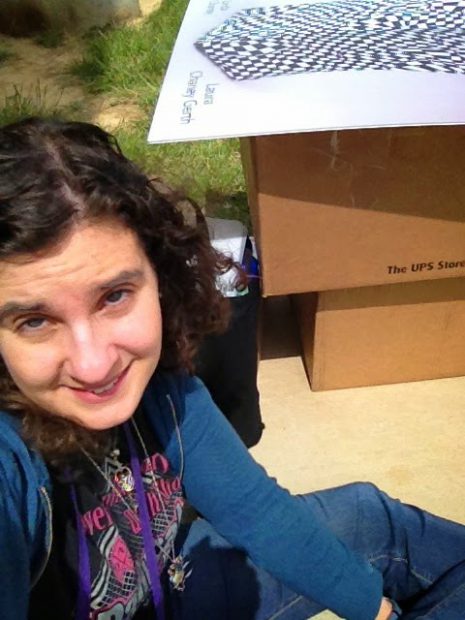 As always, we were sad to leave. The Paducah show is such an amazing experience, unlike any of the other AQS shows, or shows by other organizations. Goodbye, Paducah! See you next year! Until then, be sure to check out all of our
2014 Paducah
recap posts!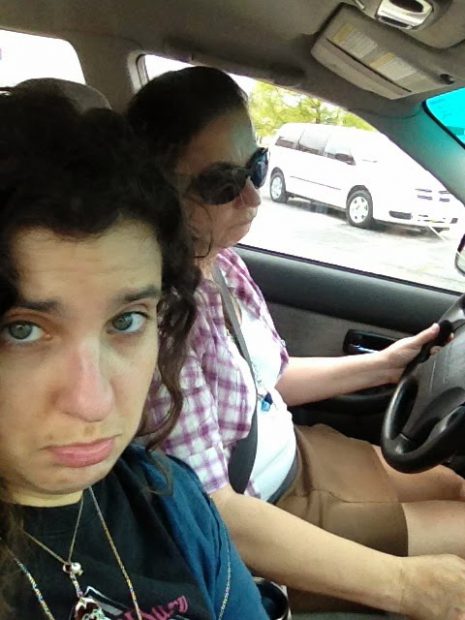 Join the newsletter