This week we're sharing another quilt from Mom's Work in Progress pile called "Alli's Braid." This is a rather nifty scrap quilt that uses strips sewn and "woven" together to make a braid.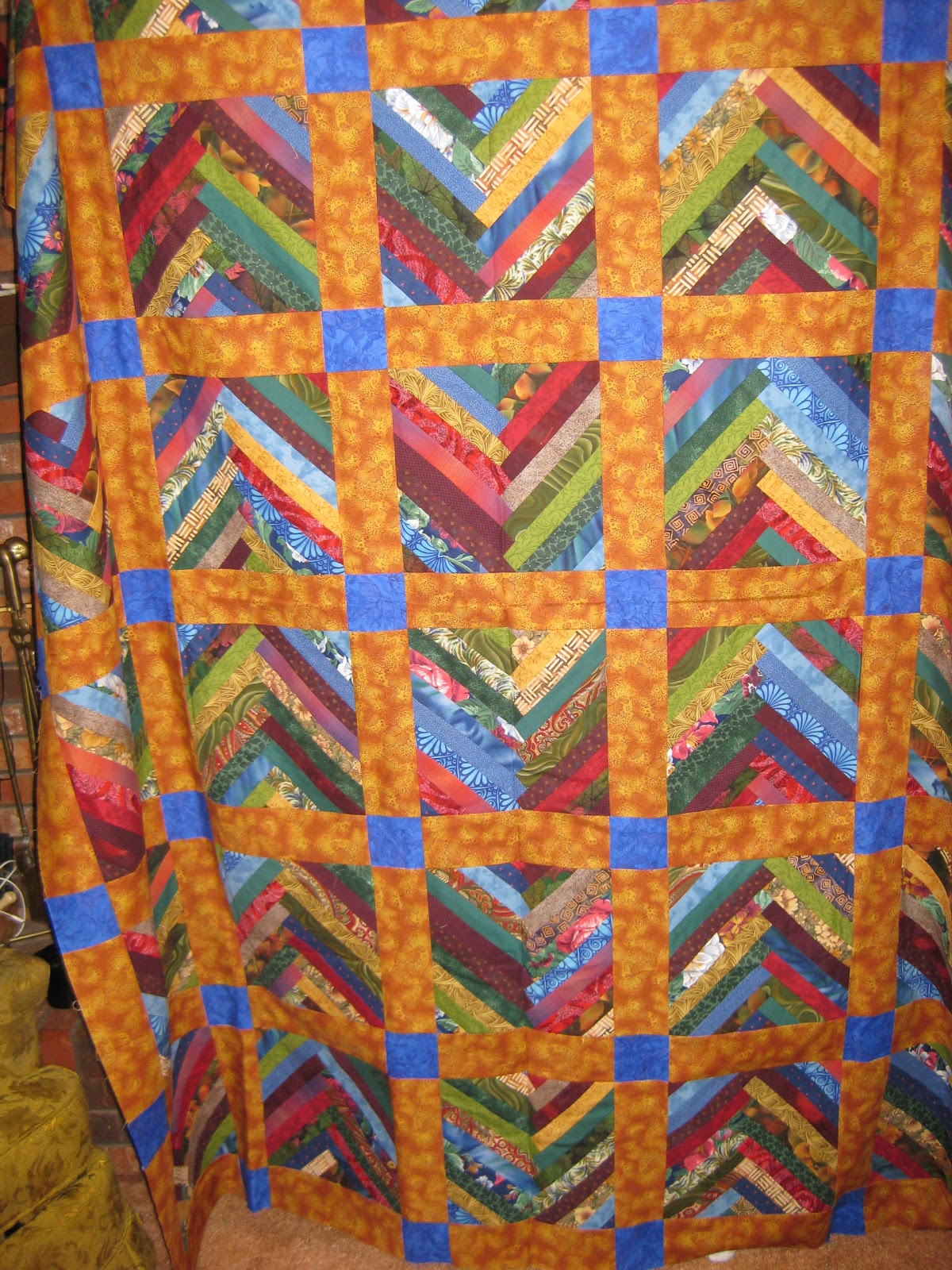 It's fun to see how all of the different colors tie in together with the sashing and cornerstone fabric. Interesting note-Mom says the sashing and cornerstone fabrics were chosen AFTER the braid blocks were made!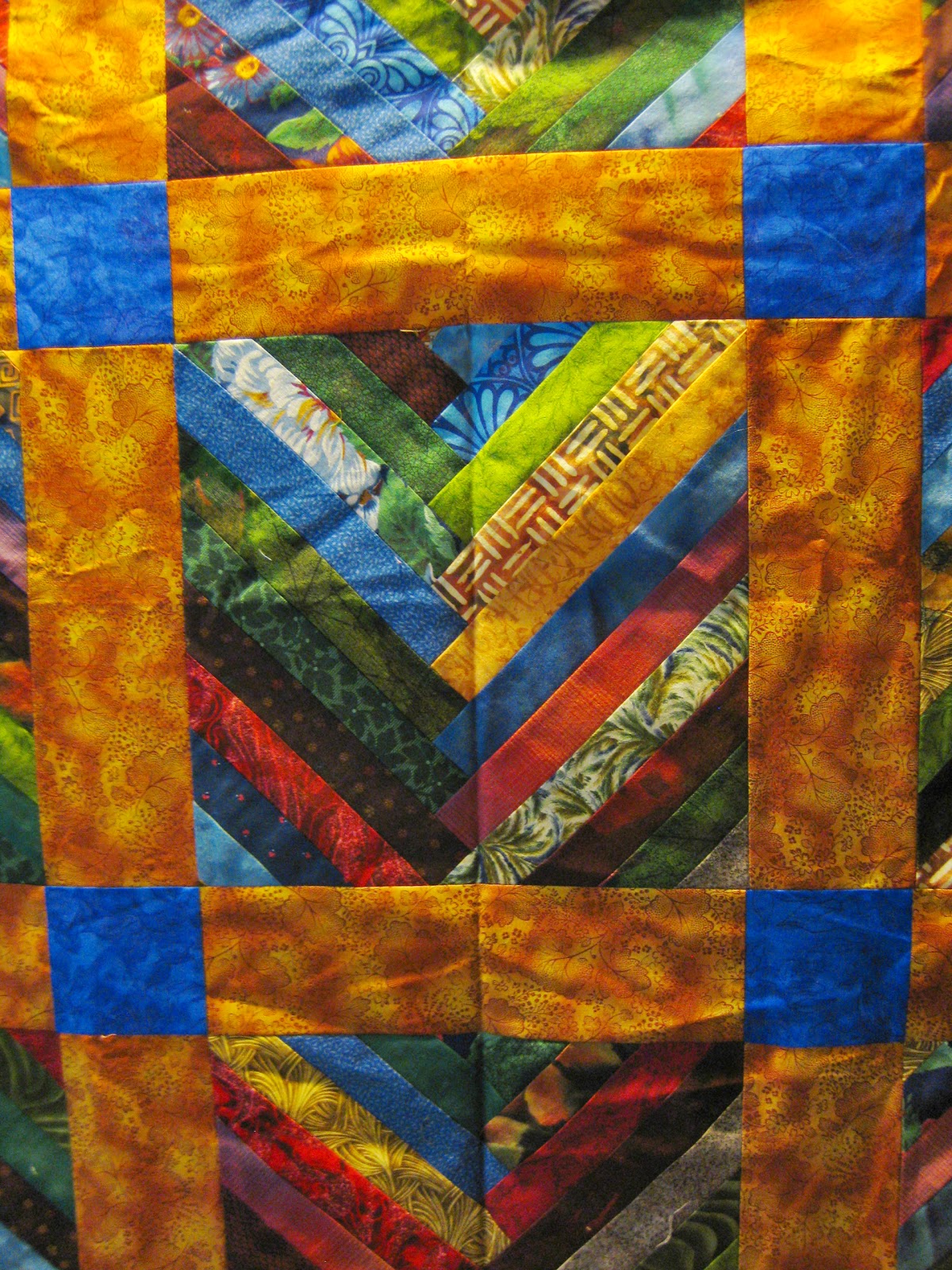 Here's what she has picked out for binding and backing. Now to just get it prepped, quilted and bound!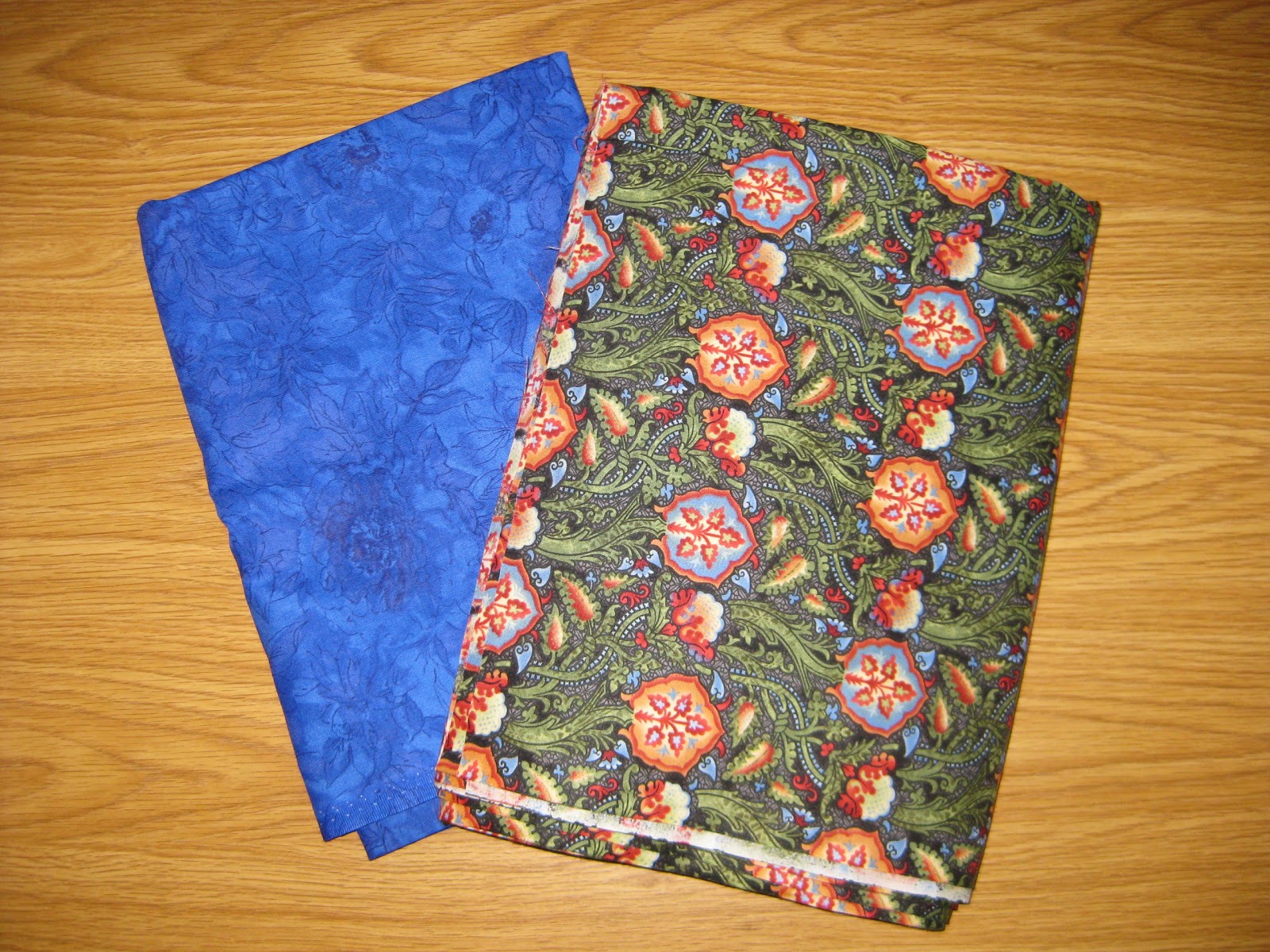 68″ x 81″. Designed by Dawn Brixey, Stashbuster Series, and class taken at Country Sampler in Omaha, NE.
What have you been working on lately?