On our "About Us" page we mention that Mom first began quilting under the tutelage of her mother-in-law (my Grammy), Mary Chaney, in 1986. Although I learned basic sewing skills from Mom, it was Grammy who really got me started on quilting when I was in college. Everyone in the family has beautiful quilts made for us individually by Grammy that we'll hopefully feature here in the coming months.
This is a small Flying Geese wall-hanging that Grammy hand pieced and hand quilted that was passed on to us when Grammy passed away in 2007.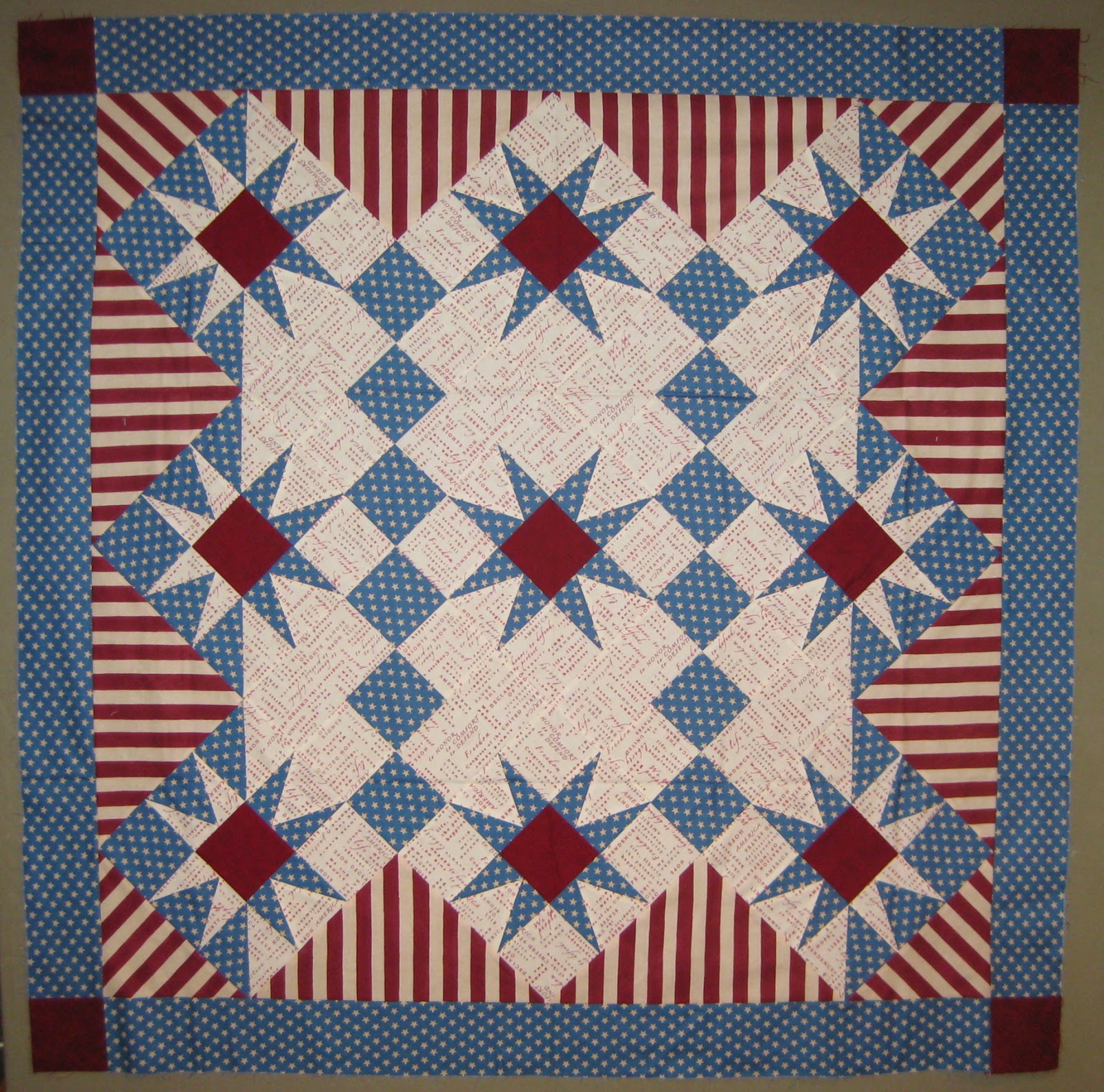 All it needs is the binding and a hanging sleeve and it's finished. Since hand-sewing the binding is one of my favorite parts of quilt making, I'm hoping to do this when I'm back in Omaha for Christmas and thus one more quilt of Grammy's legacy complete.