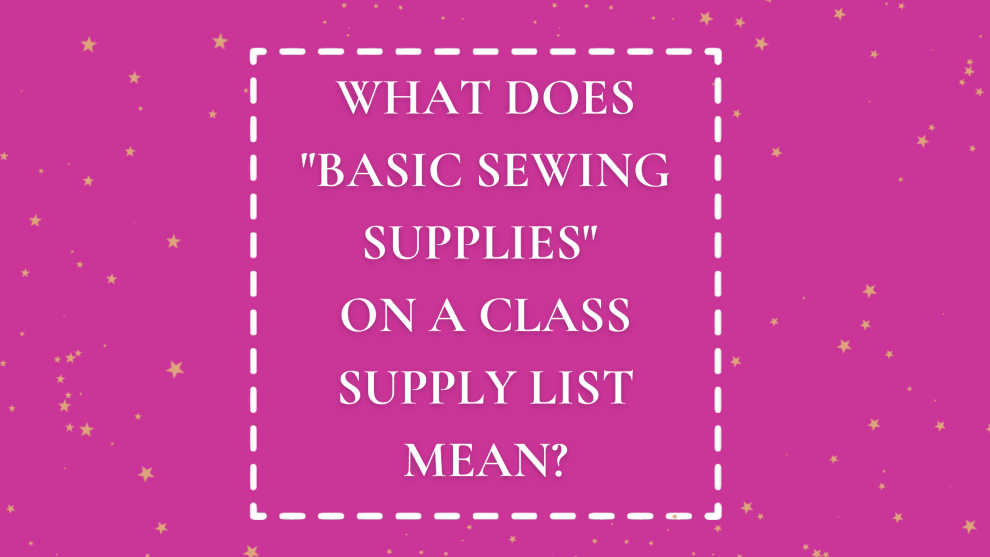 I absolutely love taking quilting and sewing classes. It's a great way to try new quilting techniques, practice a technical skill, and learn innovative ways to enjoy the art and hobby of quilting. I've taken classes at lots of different places, including quilt shows, with a quilt guild, online, and a local quilt store. 
Whenever Mom and I get to attend a quilt show together, we usually each pick a class to take, which can be both a challenge and an inspiration for the other. This is exactly how Contain It! English Paper-Pieced Style Accessories came about; my class choice at the American Quilter's Society Paducah Show was "Into to English Paper-Piecing"! 
Whenever we take a class, one of the things we always do ahead of time is to go over the class supply list! If one of us is traveling to the other, the more local person will do the bulk of the class purchasing and any prep work just to make it easy. This includes making sure we have all of the required fabrics, special tools, and "basic sewing supplies."
While an instructor's list of very specific items might be super clear and easy to find, I was at first confused when the class supply list just said "basic sewing supplies." Luckily for me, Mom is an experienced quilt class student and she started me off in the right direction with my own bag of basic sewing supplies that I now take to every class I take.
What Are Basic Sewing Supplies?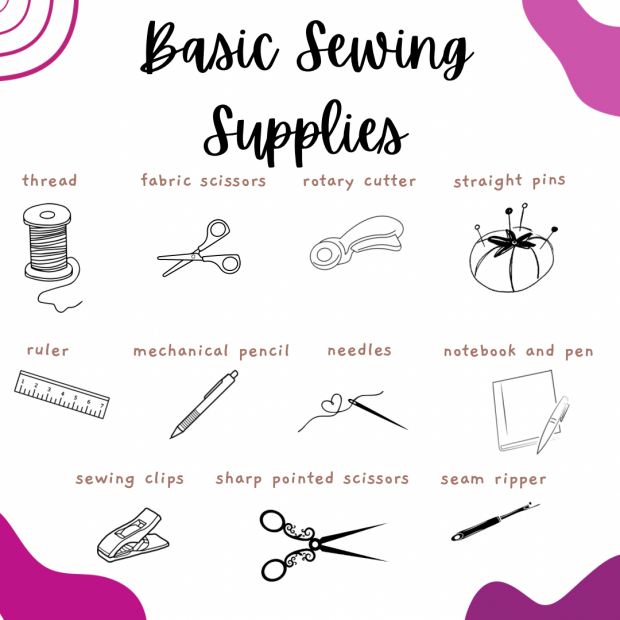 These are the tools that I keep in a small sewing bag that I always take to a quilting or sewing class. I love using a clear bag so that it's easy to find items inside, but it also zips up so I can just toss it into a larger bag along with all of my other class supplies 
My Class Supply Checklist Planning Page
Mom and I always make a list of needed class supplies and double check to make sure we have everything we need. There is nothing more frustrating than getting to a class and discovering that you're missing a very important fabric or tool! 
As a paper planner person, I love creating a physical list when packing for a sewing class. I made a worksheet that I print out for each class. It includes my list of basic sewing supplies (always double check that nothing is missing before a class), but also plenty of space to list any other class supplies that we need. 
Knowing what basic sewing supplies are and having a printed list made my life a lot easier. I want to help you do the same by sharing a copy of my printable class supply worksheet for free! Grab your free copy and sign up for our newsletter here! 
Disclosure: Some of the links above are affiliate links. This means that, at zero cost to you, I will earn an affiliate commission if you click through the link and finalize a purchase.
Join the newsletter