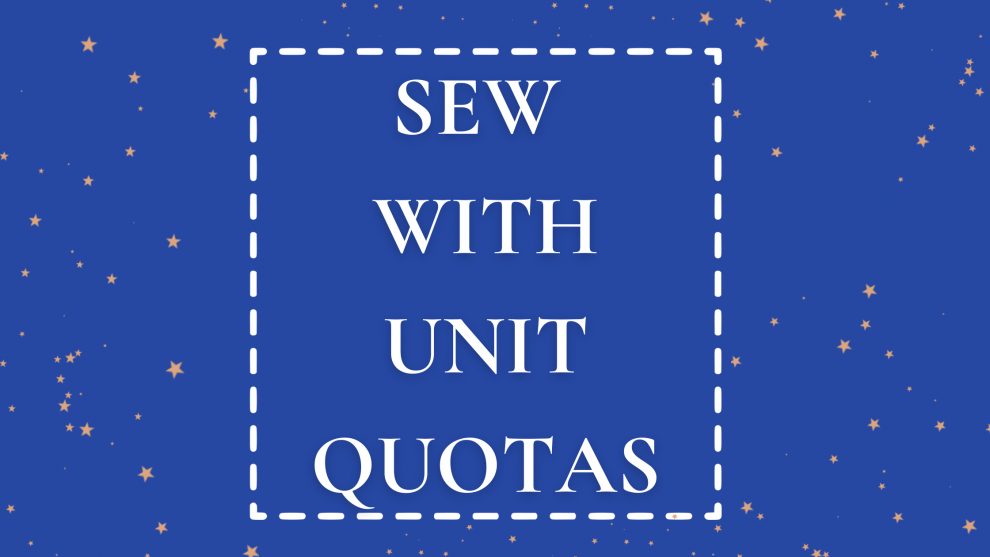 Struggling to get through a quilt top that has lots of repetition? Sewing with unit quotas can be a fun way to sew quilt patterns with repeating blocks or patterns. You can prep a whole pile of the block components ahead of time and then power through to complete the individual units. Keeping track of how many units you've sewn and how many are left to go is a fun way to gamify a part of quilting that can sometimes be a tedious process. 
A Real Life Example of Sewing with Unit Quotas
I've recently finished sewing up Bonnie Hunter's 2020 Mystery Quilt: "Grassy Creek." This was my first time doing her mystery, and it was lots of fun to get the clues each week and make the assigned units.
The directions were very clear, and each week we cut and sewed units that would eventually be sewn together into a beautiful quilt. We didn't know how each week's units would fit together (although people had a ton of fun trying to guess in her Facebook group).
One of the things I really liked was having "homework" from each clue. The scope of the work each week was clearly defined with tasks such as:
Cut 25 2.5" blocks of green fabric
Make 15 3" half-square triangles with gold and gray
Cut 30 red rectangles that measure 1" x 3"
Make It a Game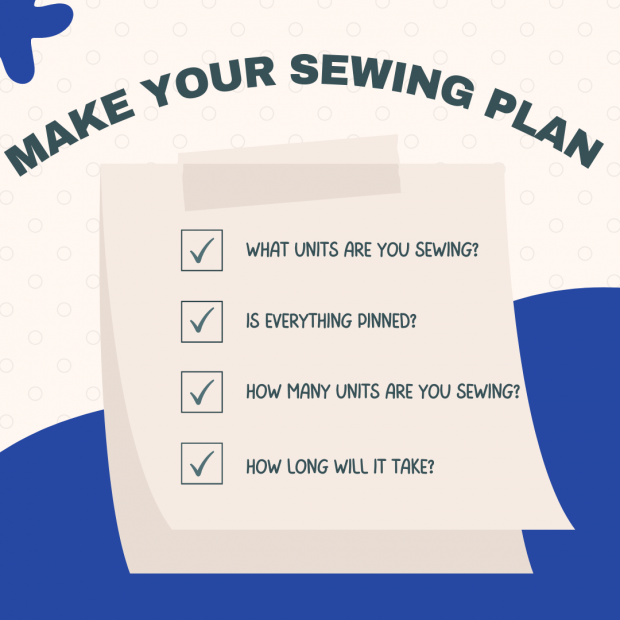 I'd start each sewing session with a basic sewing plan where I identified which units I was working on and reviewed how many total units I needed to make for that week's homework. Having "unit quotas" made it easy to measure how far along I was with that week's homework and turned it into a bit of a game:
How many more units did I need to make?
Could I do that during one episode of Iron Chef, or would it take me two episodes?
How long does it take to make one unit?
Am I being the most efficient as I can while making the units?
Once I made that week's units, I also enjoyed sorting and organizing them. I would flip through the completed pile and admire (or groan at) my points and seams. I'd look at the scrappy fabric placement to see if I saw anything that needed to be changed, or if I was satisfied with how the units had turned out. Eventually, I'd tuck them safely away in this WIP's assigned storage container.
Give It A Try!
Sewing with unit quotas doesn't work for all types of quilt patterns (maybe not the best for improv quilting!), but it's perfect for quilts with identical blocks or repeating patterns. Give it a try the next time you're working on a quilt like that.
Maybe you'll discover that, like me, you enjoy the "factory production" aspect of sewing with unit quotas. Maybe you'll discover that thinking about how much work is done versus how much is left will drive you bonkers. Either way, you'll have given another quilting productivity trick a try! 
Join the newsletter