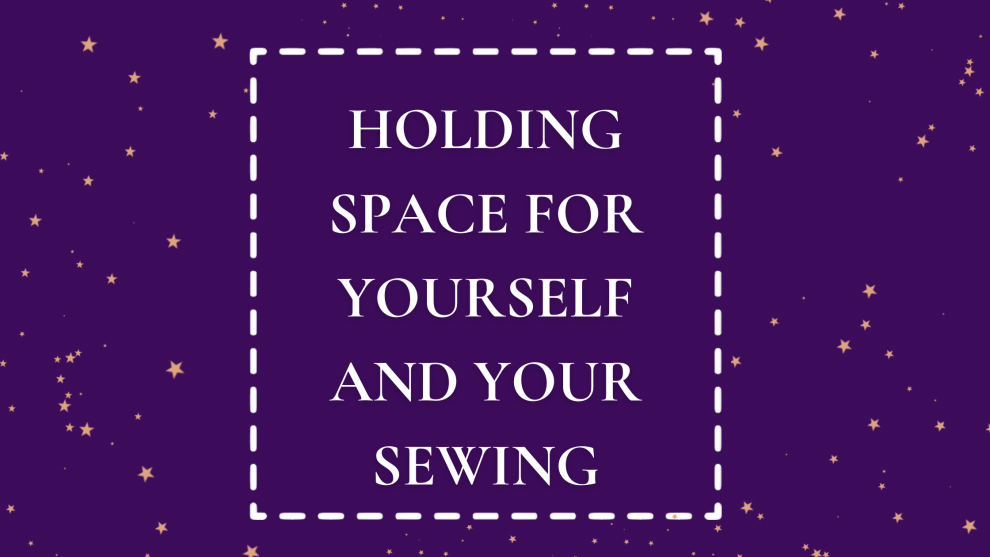 Have you ever stepped into your sewing room and felt guilty just for being there? I sure have. As soon as I walk in, my head is full of thoughts about all of the other things I should be doing instead. The dishwasher needs to be unloaded. Did I scoop the cat litter today? Ugh, I need to schedule a dentist appointment. Did I remember to get a birthday card for mom?
Now some of this is just me. My brain is hard-wired to always be worrying about something. But part of it is also about guilt. Why should I get to take this time for me when there are more productive things I can be doing? Don't I need to finish my chores before I play?
Despite these thoughts, I try to remind myself that it's ok to take time away from the mundane for myself to enjoy this life I have. It's to spend a Saturday afternoon sewing instead of cleaning the kitchen. It's not only ok to hold space for myself, it's important to do so.
Finding Time for Yourself and Your Sewing
In our busy 24/7 world, it's important to carve out that time for yourself and to hold it sacred. It may not always be a lot of time, but any time we can spend just for ourselves is time well spent. Holding time for yourself might not be something you can always accomplish by yourself, and that's where you might need to ask your family for help. Could someone else cook dinner tonight? Or load the dishwasher?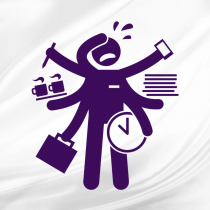 In our house, my husband is always willing to help out with household tasks. But I also know I can count on him to suggest ordering a pizza so that I don't have to stop in the middle of sewing to cook dinner. I know my Dad has done the same thing; he'll step in to make dinner when Mom is in the middle of her latest project. Helping each other is what we do as humans.
I've also found that if I get up just 15 minutes earlier, I have time to set my timer for 15 minutes and get some sewing done before heading off to work. Even though 15 minutes doesn't always feel like a lot of time, it is great to help set the tone for the day. I can start my work day knowing that I already took some time for myself by moving my sewing and quilting projects forward one stitch at a time.
Try It Out
Have you thought about how you can find and hold space for yourself? It doesn't always have to be the sewing room; maybe a nice cup of tea and a quilty book? Think about how you could carve out space each week to take the time for yourself.
Don't give up if you try one method and it doesn't work! Simply take a moment pause, pivot, and then try something new to see if it works better for you. We each have to find the right way for ourselves, and what works for one person won't necessarily work for another.
Join the newsletter