Written by Linda Chaney, mother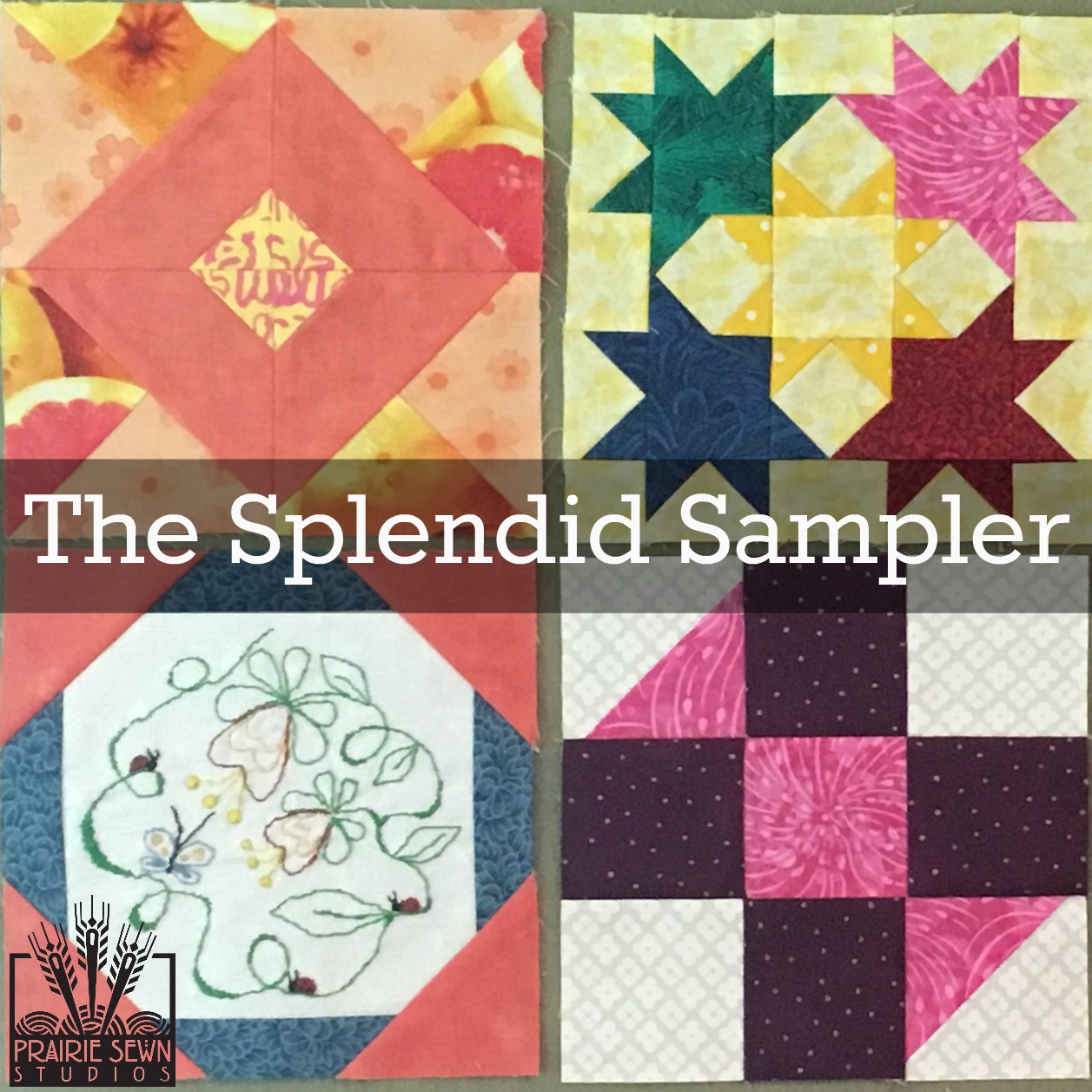 Lessons continue in The Splendid Sampler series. I truly focused on fabric selection and was amazed at times on how the final block appeared. At first I thought some of my choices were good, but soon realized that the fabrics must be viewed from afar to determine if the fabrics contrasted enough to show the block.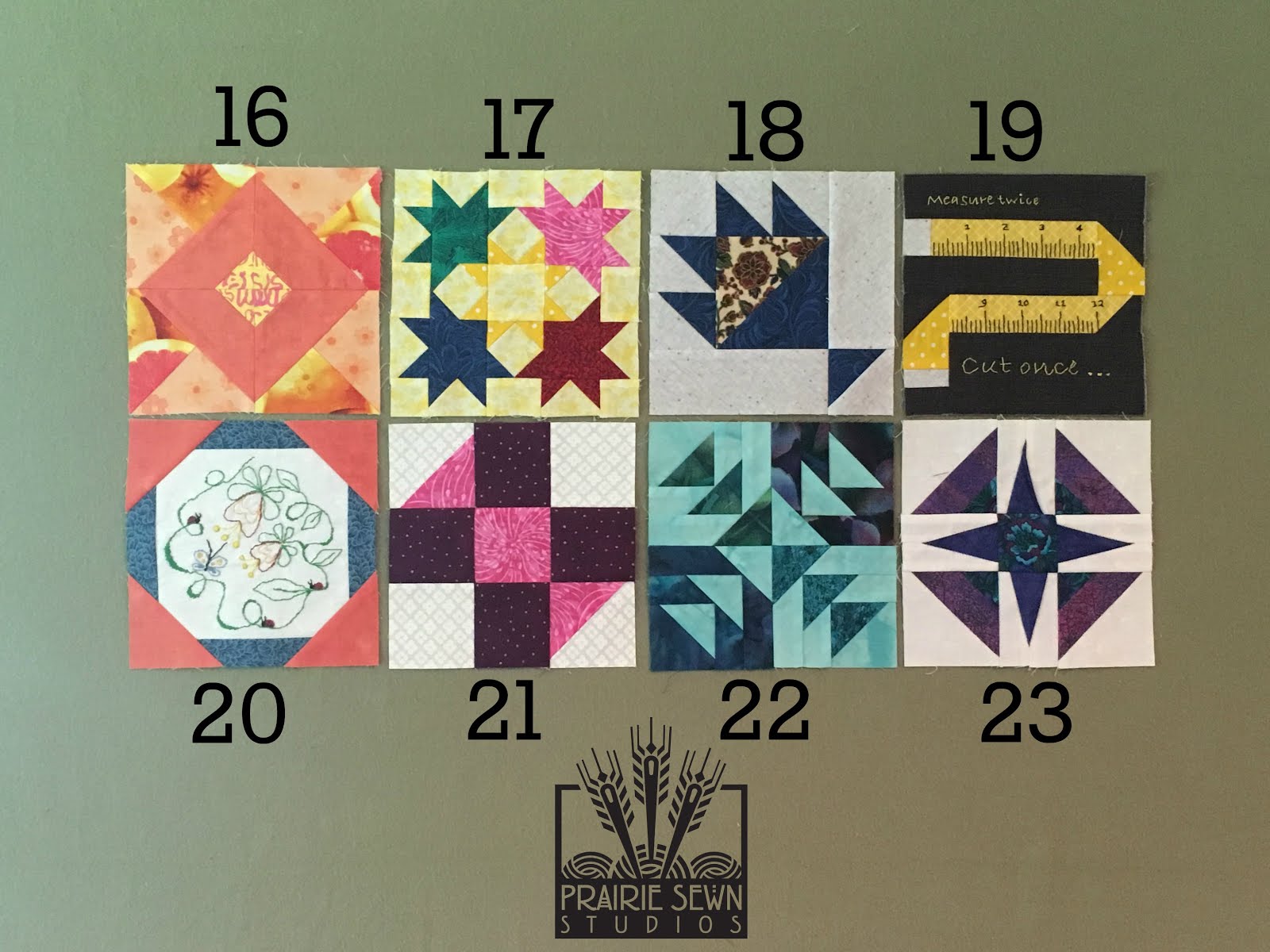 Blocks arranged from left to right, top to bottom:
16 – Pieces of Friendship
17 – Family Sstars
18 – Lina's Gift
19 – Measure Twice, Cut Once
20 – Nature's Walk
21 – Sweet Candy
22 – Goose on the Loose
23 – Hand in Hand
The most challenging was Block 20 – Nature's Walk. I realized with this block that I loved using Sulky's Printable Sticky Fabri-Solvy! It was so simple to print the design on Sulky's paper, lay it onto the block, embroider the block and wash away the stabilizer when the embroidery work was complete. A hearty thank you to Alyssa Thomas of Penguin and Fish for providing this tip!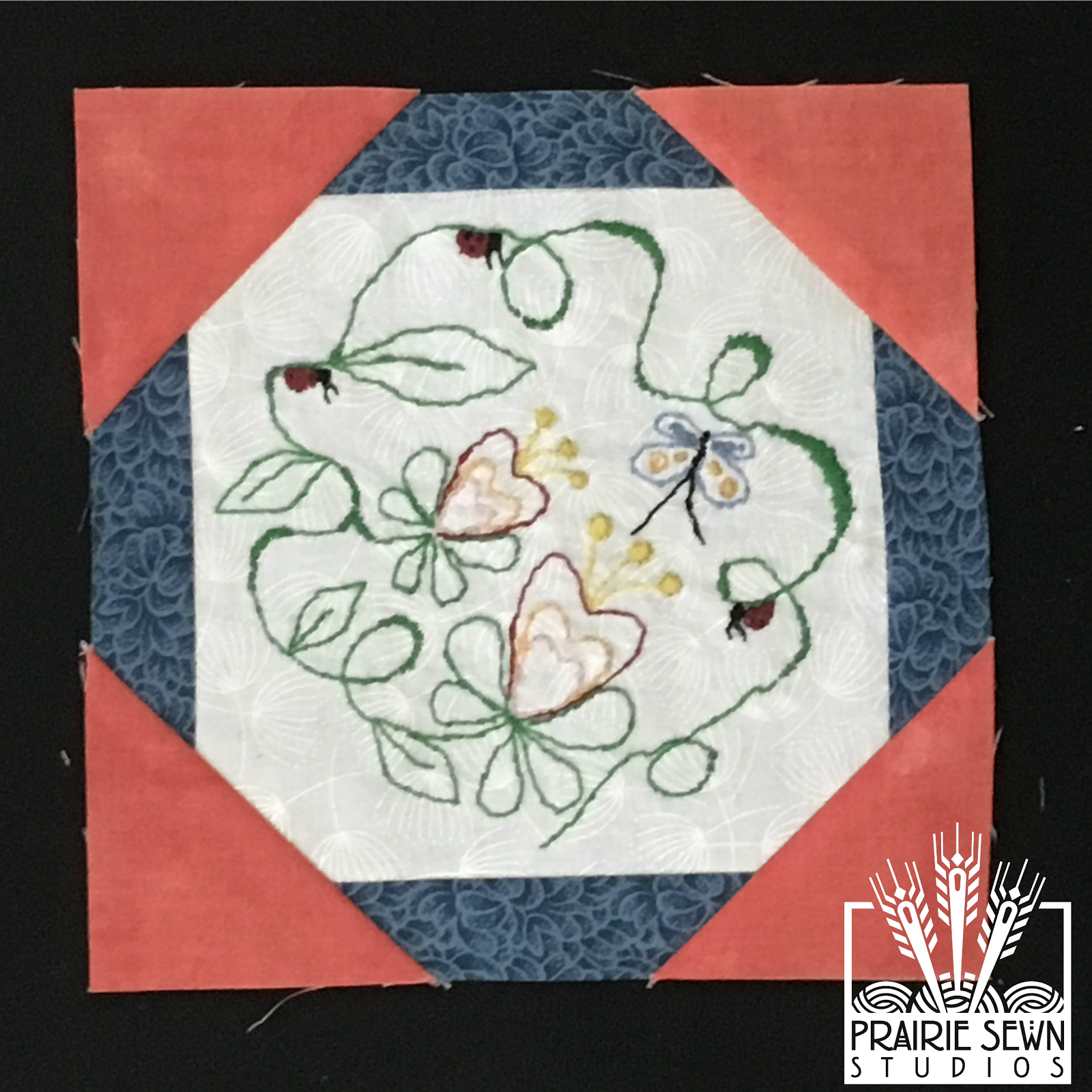 Check out The Splendid Sampler to learn more about these blocks and their designers, and be sure to take a peek at the blocks I've already made: Blocks 1-7 and Blocks 8-15.