Written by Laura Chaney, daughter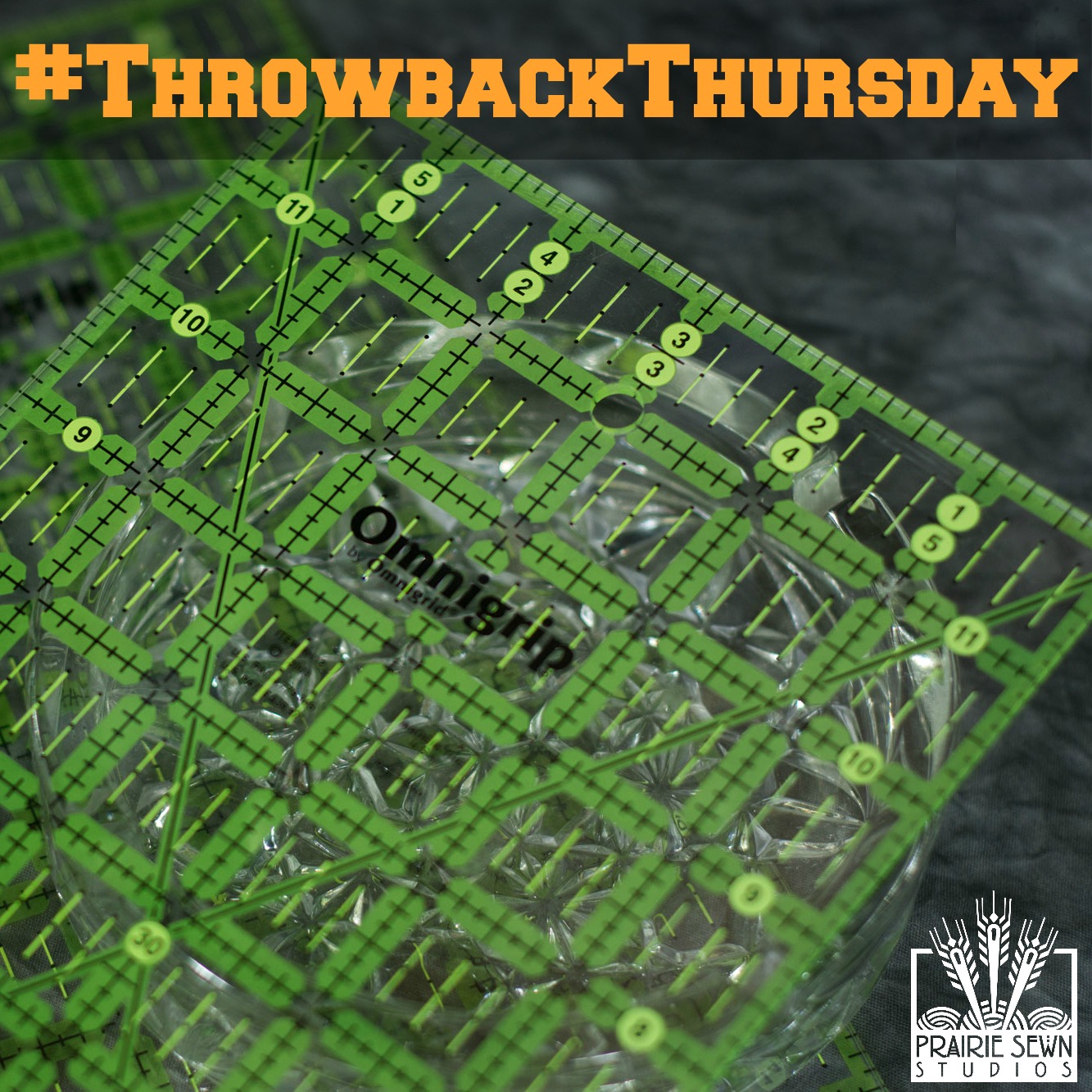 Welcome to Throwback Thursday! Every Thursday we'll feature a post from the blog archives that we think is still useful today! Today's post is part of our Quilter's Tool Chest where we share our favorite quilting notions, tools and gadgets.
Our first ten posts will focus our top recommended notions, tools and gadgets for new quilters. These are the perfect items to help a new quilter start building her quilty tool chest. If you're already a crafter these could be great tools to add to your arsenal to crossover and try a new craft.
This week we're continuing our Quilter's Tool Chest series with a tool that goes hand-in-hand with the rotary cutter: acrylic rulers.
These rulers are made of a sturdy acrylic plastic, usually about 3mm thick. In the U.S., they're typically marked in one-inch squares, with smaller hashmarks subdividing each square (1/16″ and 1/8″ are common markings). Different brands of rulers use hashmarks at different intervals, which can be important if you're trying to cut your fabric with precision.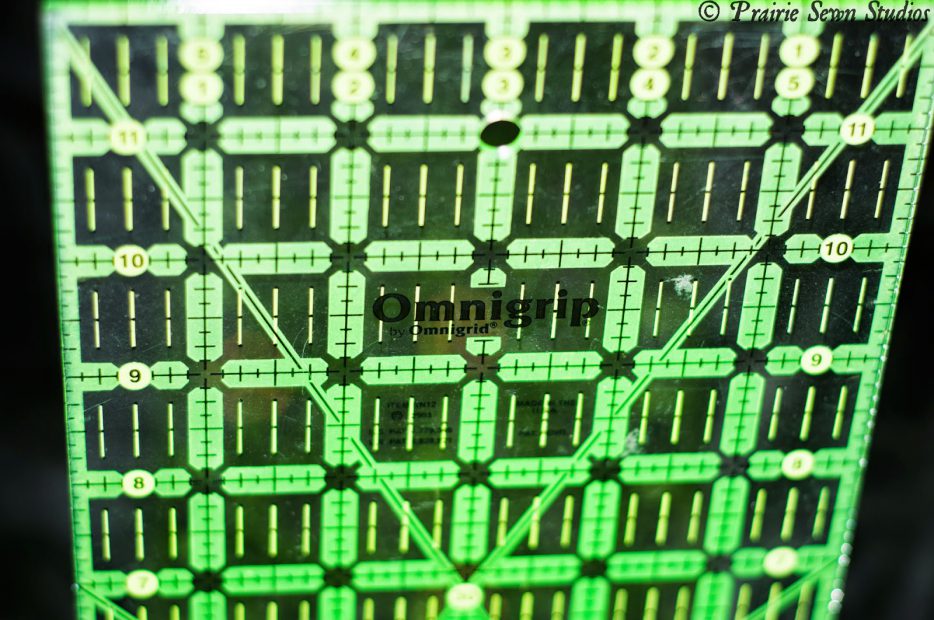 The markings are on the back of the ruler, and often have a thin friction-based coating (similar to a teeny-tiny strip of sandpaper) that helps grip the fabric and hold the ruler in place when cutting with a rotary cutter. Some rulers also have markings to indicate 30, 45 and 60 degrees to facilitate cutting angles.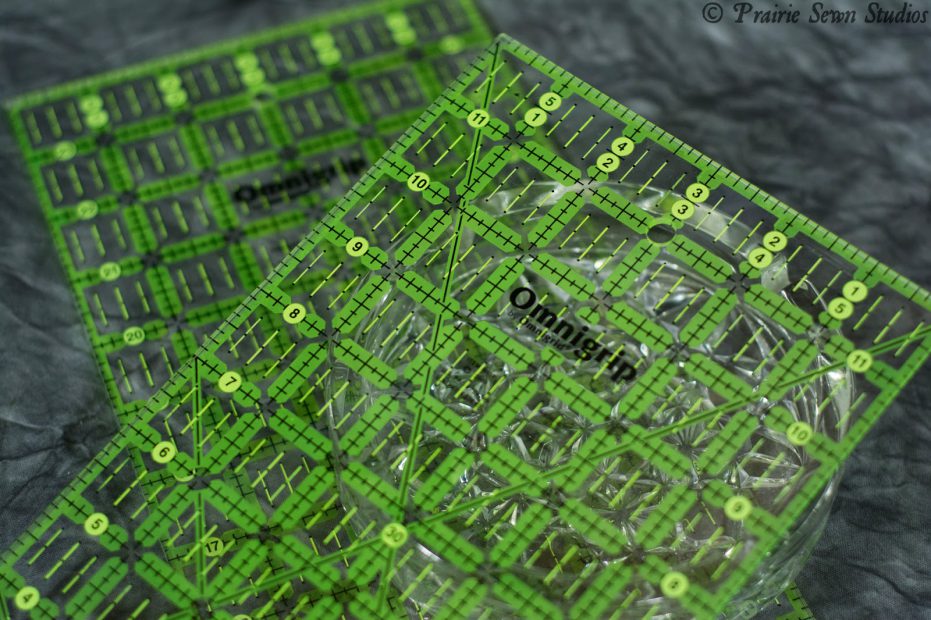 For the beginning quilter, I'd start with two rulers: 6×24 and 6×12. I find the 24″ ruler super helpful to use when cutting long strips of fabric off my cut yardage. The ruler stretches all the way across the width of the fabric (when folded just like it was originally on the bolt) so it's easy to make the cut in one smooth motion. The 12″ ruler is easier to use when cutting your strip down into smaller pieces, or for measuring blocks I've sewn them to ensure my piecing is accurate.
Omnigrid is my favorite brand for acrylic rulers. You can find them at any quilting or crafting store, as well as online at Amazon. Below are links to the two sizes I recommend for starting your ruler collection, 6×12 and 6×24.
All product links are Amazon affiliate links which help support Prairie Sewn Studios. No additional compensation was provided for this post, just sharing some products we love to use to sew, craft and quilt!
This content was originally published on Prairie Sewn Studios on January 26, 2015, and is being reproduced here for Throwback Thursday. #TBT