Written by Linda Chaney, mother and Laura Chaney, daughter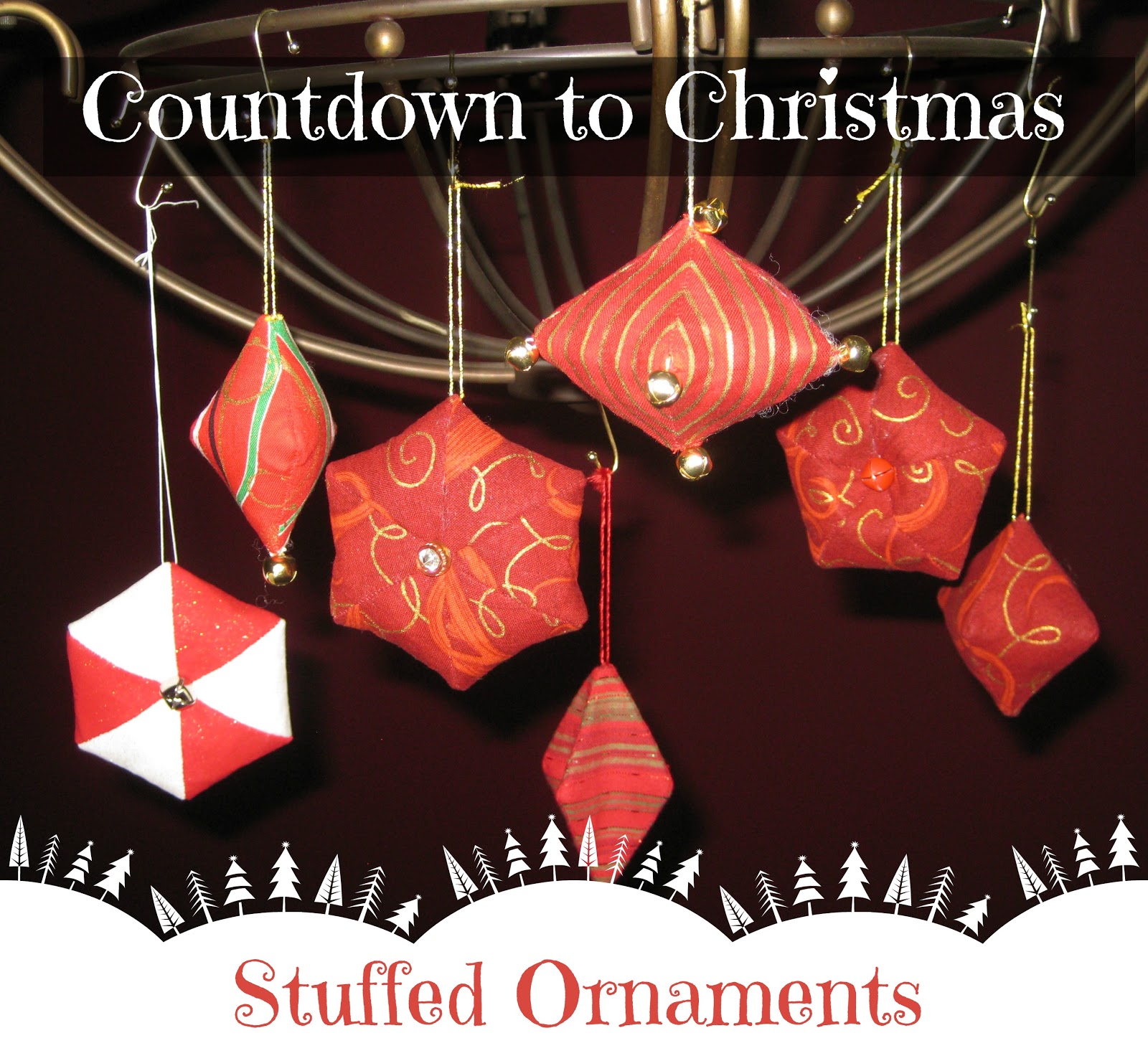 Today we're sharing the ninth project in our Countdown to Christmas series! You'll need a copy of Contain It! English Paper-Pieced Accessories for the template.
Only one size template is used to make these ornaments. The number of diamonds used in the final ornament determines its shape and size. In addition, the amount of polyester stuffing inside each ornament can change the overall appearance. Add embellishments to enhance your ornament.
Supplies needed:
1 fat quarters of fabric (18″ x 22″)
1/4″ Fusible Tape (we like Steam-a-Seam 2)
Iron with Steam
Coordinating thread
Basic sewing supplies (needle, scissors, thimble, wonderclips or pins etc)
Stuffing for your ornament
Embroidery or other thick thread
Template used in these samples was #50, the smallest of the diamond templates.
Directions:
1.Gather the supplies listed above and review the basic instructions in
Contain It!
starting on page 9.
2. Make your templates and cut the following pieces. As always, be sure to label everything!
Use Template #50, which is the smallest of the diamond templates in the book. Decide how many sides you want your ornament to have and cut the stabilizer and fabric pieces accordingly.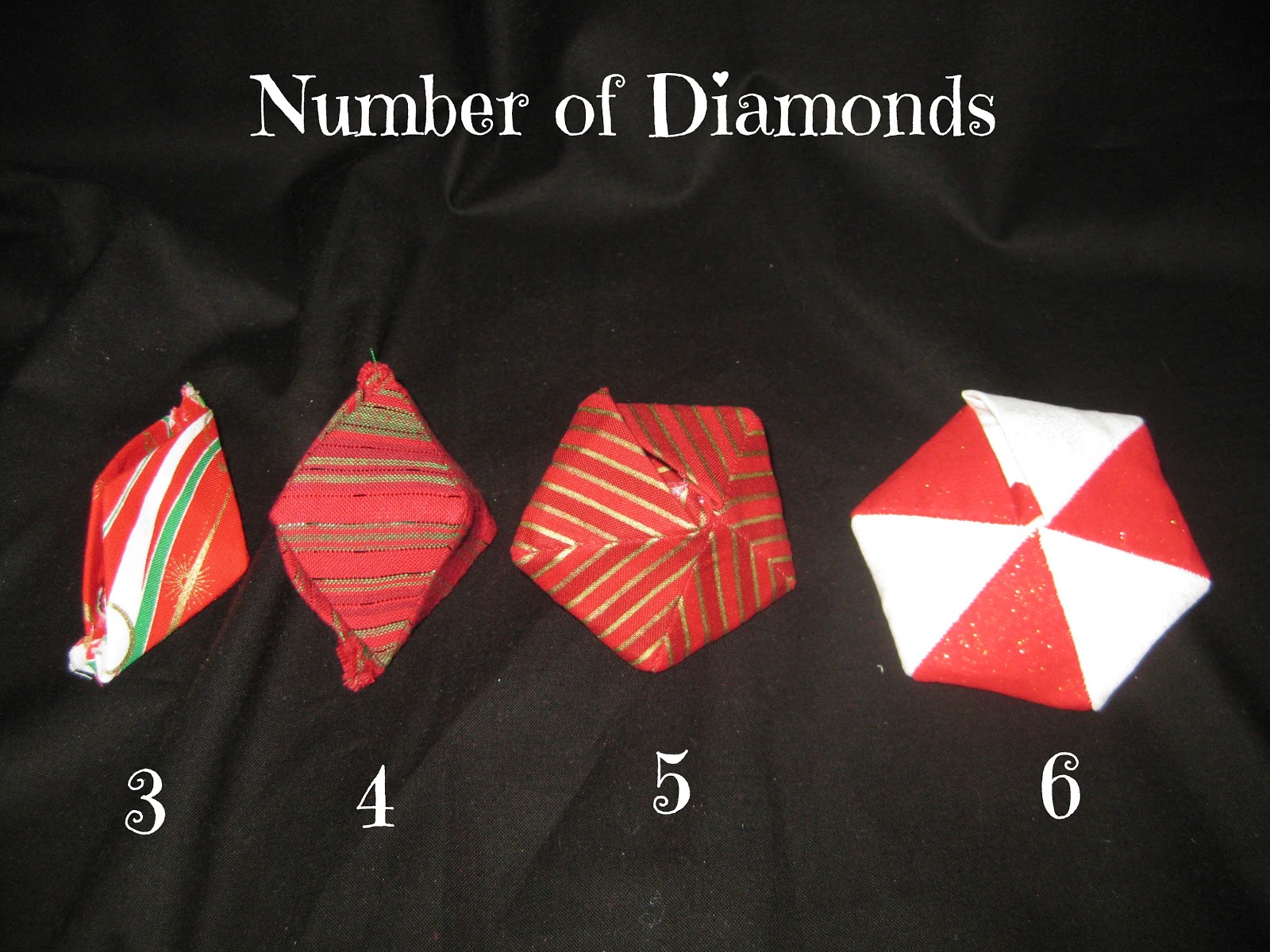 3. Follow these steps to assemble your ornament:
Place two diamonds next to each other.
Sew two adjacent sides of the top half of the diamond together, then the bottom half.
Add the next diamond and repeat the sewing process.

It is necessary to "bend" the diamonds to sew the seams together.

Leave the last seam open, flip the structure inside-out.
Stuff, if desired, and close seam with a ladder or whip stitch.
Embellish as desired.
Use embroidery thread to add a looped to the top of the ornament to easily hang it up and admire it!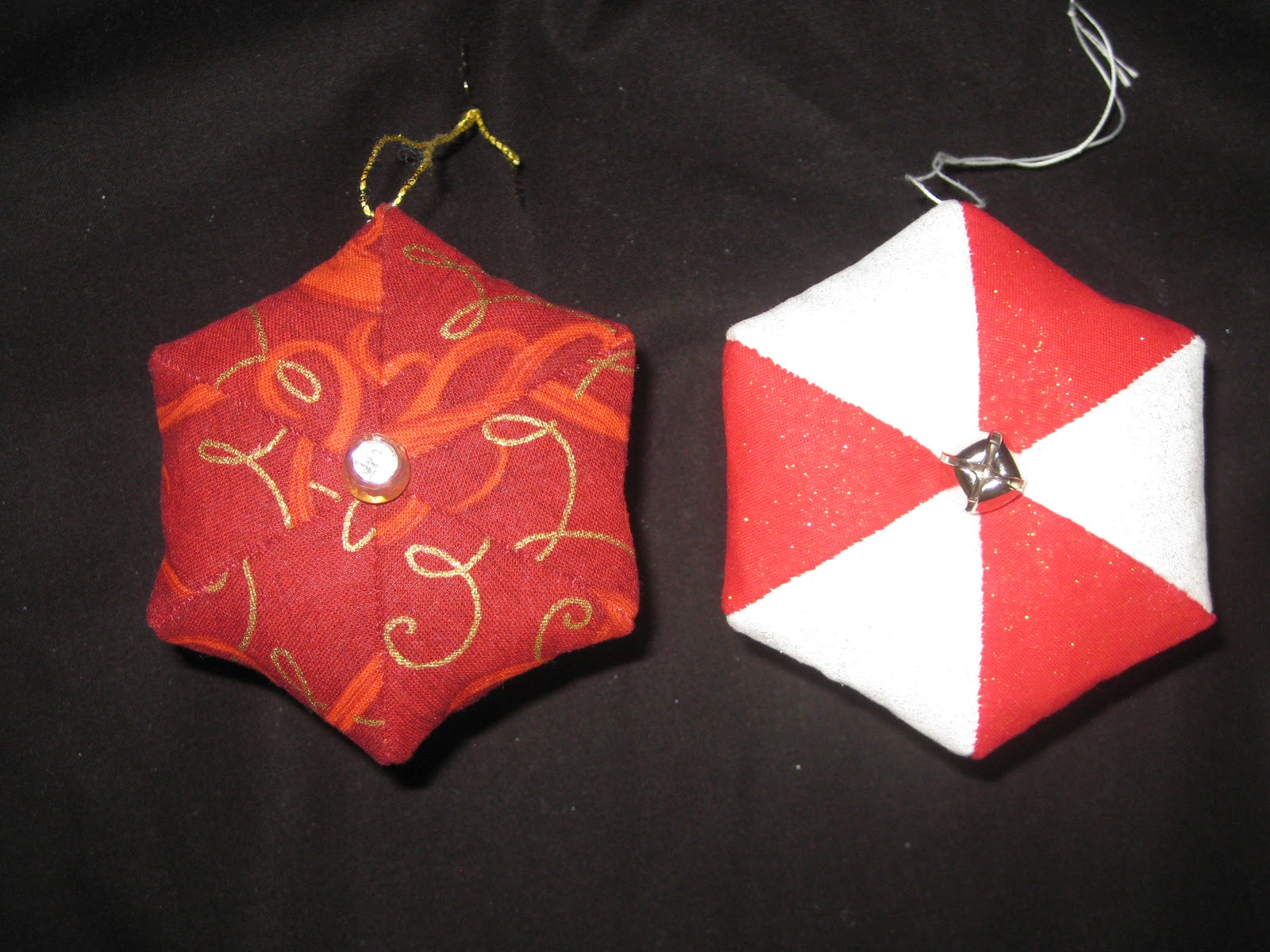 Next up:
We'll see you next week on December 7 to make Danish Woven Hearts!
Want to get each project in Countdown to Christmas in your inbox, including a link to a downloadable PDF for all templates and instructions? Join our newsletter mailing list!
Subscribe to our newsletter mailing list!
Join the newsletter