Written by Laura Chaney, daughter

Last time around we asked, "How do you attach your binding?" A whopping 75% of you attach it by machine in the front and then by hand in the back, which is exactly how I do it, too! I'm always in awe of people who can use a machine to do it on both the front and the back- that takes serious attention to your stitches!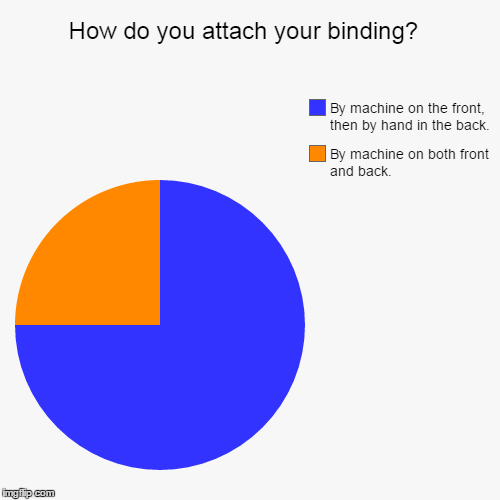 Earlier this week I posted our three question survey asking about your biggest challenges in quilting. I'm still looking for a few more responses so that I have a great sample-set to work with. If you haven't taken it yet, I'll be forever in your quilty debt if you took just a minute to answer these three short questions! Have quilty friends? Feel free to pass it along to them!
And now, onto the link-up!